3A Road To The Final Four: Competitive Fever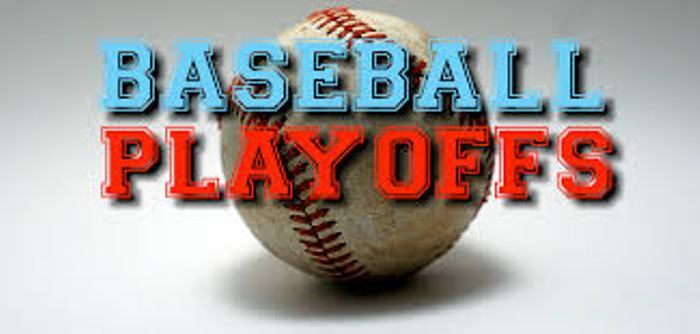 3A Road To The Final Four Schedule & Results
In some districts, it's easy to determine who will come away with the title, barring an upset. In Class 3A, you will be scratching your head a lot and playing a guessing game because all of the districts feature several teams that are capable of coming out with the crown. Don't blink, don't look away and stay glued to the action because you're not going to want to miss any of these spirited district tournaments.
Region Two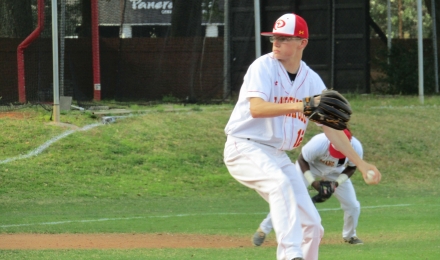 District Three
Orangewood Christian heads this competitive district with an 11-1 mark. The only district loss for the Rams came against The Master's Academy 4-0 on March 11th. Orangewood is taking a four-game winning streak into the playoffs. Michael Spears heads the Orangewood offense as he's hitting .426 with 23 runs and 14 RBIs. Jeremiah Davis (.357) and Jake Leiffer (.333) each have scored 15 runs and driven in a team-leading 21. Ethan Garrido is hitting .314 with 16 runs and 12 RBIs. Quinn Echelson heads the staff at 7-2 with 51 strikeouts and a 1.49 ERA in 37.2 innings. Christian Simon (4-1, 22 strikeouts, 1.08 ERA, 26.0 innings) and Patrick Yost (3-0, 19 strikeouts, 1.35 ERA, 20.2 innings) also are top pitchers.
Number two Lake Mary Prep has managed a 9-3 record in the district, falling to Orangewood Christian twice, as well as Cornerstone Charter. David Litchfield is the big bat for the Griffins as he's hitting .525 with 18 runs and 16 RBIs. Ryan Wash (.394) has driven in a team-leading 17 RBIs, and Nick Lasko has scored 15 times while amassing a .349 batting average. David Litchfield can be relied upon to get outs as he's struck out 63 in 35.0 innings to go with his 1.60 ERA.
Foundation Academy and tournament-host The Master's Academy have each won seven district games and will be right in the thick of things come next week.
District Four
Bishop McLaughlin has managed to get through this scrappy district with no losses and is the top seed for the tournament. But Carrollwood Day, Santa Fe Catholic and Lakeland Christian have won at least five games each and will make for a spirited tournament next week. Dillon Morton (.500, 11 RBIs), Jacob Rodriguez (.487, team-leading 22 runs), Paul Coumoulos (.386, 10 runs, 12 RBIs) and Carson Ragsdale (.385, 12 runs, team-leading 18 RBIs) are a big reason the Hurricanes have been so successful. Dominic Diaz (4-1, 34 strikeouts, 2.19 ERA, 32.0 innings) and Ragsdale (3-2, 27 strikeouts, 23.1 innings) have been dependable on the mound.
Carrollwood Day features two .400 hitters in Noah Torres (.441) and Rodrigo Montenegro (.413, 17 runs, 13 RBIs). Andre Hevesy is 6-2 with a 2.01 ERA to lead the staff.
Langley Gault (13 runs, 14 RBIs) carries a .513 average to pace the Hawks. Matt Wurthmann has struck out 51 in 37.2 innings, and Zach Scott has fanned 44 in 35.0 innings. He also has a 1.00 ERA.
Joevanni Canegitta carries a big bat for Lakeland Christian at .465 with 12 runs and 12 RBIs.
Region Three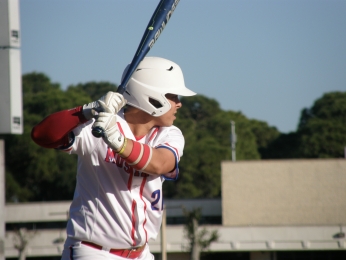 District Five
Six of nine schools in this district have won at least six games, making this yet another Class 3A district that is a toss-up come the district tournament. The parity is strong with this one. Top-seeded Northside Christian has managed to amass a 14-2 mark, and right behind is Out-of-Door Academy, which is at 13-2. St. Stephen's, Indian Rocks Christian, St. Pete Catholic and Shorecrest Prep are seeded three, four, five and six, respectively.
Northside Christian, coming in with a four-game winning streak, features one of the region's most-dangerous hitter in Corey Yawn. He's in the top five for batting average (.500), runs (25), RBIs (23) and home runs (five). Yawn sports a .580 OBP and a .931 SLG. Colton Olasin is hitting .414 with 17 runs, and Jonathan Alonso is batting .373 with 14 runs and 17 RBIs.
Out-of-Door Academy, which enjoyed a seven-game winning streak in March, is just 1-3 since then, but the Thunder can't be counted out when the tournament rolls around.
District Six
Continuing the trend in 3A with competitive districts is District Six, with four teams — Canterbury, Evangelical Christian, Community School and Southwest Florida Christian — at eight or more wins in the division. At the top is Canterbury, which has a 14-0 mark. The Cougars are 24-1 overall with the lone loss coming March 28 to Calvary Christian in the Taylor Emmons Classic at St. Stephen's. Donovan Duvall is the team's top hitter with a .463 batting average, 17 runs and 14 RBIs. Michael Matter, who is tied for second in the region in runs at 28, is hitting .462 with 15 RBIs. Alec Babb is right at .400 with 12 runs and 12 RBIs. Tyler Shuck (.390, 15 RBIs) and Carter Smith (.349, 14 RBIs) each have scored 21 runs. The Cougars have spread out their pitching primarily among five players: Sam Keating (8-0, 49 strikeouts, 0.59 ERA, 35.1 innings), Bryan Eberle (6-0, 32 strikeouts, 0.25 ERA, 28.0 innings), Tyler Shuck (3-1, 28 strikeouts, 0.25 ERA, 28.0 innings), Matter (1-0, 26 strikeouts, 0.00 ERA, 17.2 innings) and Cooper Swanson (3-0, 24 strikeouts, 1.65 ERA, 17.0 innings).
Region Four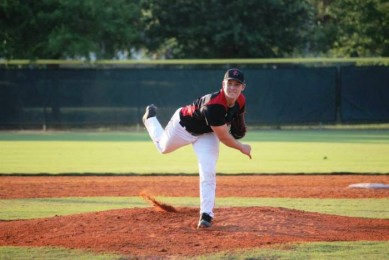 District Seven
The action shifts south, but the story is the same: a competitive district. John Carroll is at the top, followed by Highlands Christian and Jupiter Christian, two teams that always seem to be in the hunt come the playoffs.
John Carroll swept its district slate at 5-0. Although just under .500 at 10-11, the Rams have a rich history of being a strong team year in and year out. Michael Pederson is the leading the offense at .381 with 14 runs. Harrison Stacy is at .375, and Chase Solesky is batting .372 with a team-leading 19 RBIs. Solesky also is the team's top pitcher at 5-2 with 44 strikeouts in 35.1 innings.
Highlands Christian is struggling down the stretch with seven losses in its past eight games, but most of the those losses have been by just a few runs. Veteran manager Bruce Charlebois has a knack for having his teams ready for the playoffs, however, so don't count the Knights out just yet. The Knights feature the district's top batter in Swindly Lint. He's hitting .476 with 18 runs and 10 RBIs.
Jupiter Christian (15-4) is riding high with a six-game winning streak. Nate Hamilton is hitting .407 24 runs and 16 RBIs to pace the Eagles' offense. Sean Farmer is batting .383 with 13 RBIs, and Dante Serino has scored 17 runs and driven in 12 while compiling a .373 average. Nik Constantakos has done it with the bat and the arm all season. He's hitting .356 with 11 runs and 15 RBIs, and he's the strikeout leader in the Palm Beach region with 87. He's 8-4 with a 1.02 ERA in 54.2 innings.
District Eight
Sagemont and Archbishop Carroll are the clear one and two teams in this district as each has a 9-1 record with their only losses being to each other. Sagemont has the top seed with Carroll second. Marathon and Dade Christian have won four games each for third and fourth place, respectively.
The Lions are 11-6 overall, but after starting the season 2-6, they are on a dangerous nine-game winning streak. A key reason for the streak is the consistent hitting of the county's top hitter by batting average, Stefan Revelo, who is at .542. He's fifth in runs at 27, and he also has driven in 18. Angelo Pagliuca is hitting .500 with 15 runs and 17 RBIs, and Sammy Infante is hitting .442 with 17 runs and 11 RBIs. The Lions also feature the county's top pitcher by strikeouts in Niko Leontarakis, who has fanned 73 in 55.0 innings. He's 5-3 with a 1.65 ERA.
The Bulldogs (17-7) haven't been as consistent as the Lions down the stretch with no more than two wins in a row since mid-March. Jimmy Heyworth swings a hot bat at .448 with 36 runs (second in the county) and 12 RBIs. Rey Gonce is batting .400 with 22 runs and 19 RBIs, and Salvatore Lorenzo has scored 19 and driven in 21 while hitting .382.
***Editor's Note: All stats used in this article were from the time of publication. They may have changed slightly since then.