About Baseline Baseball – A Travel Baseball Team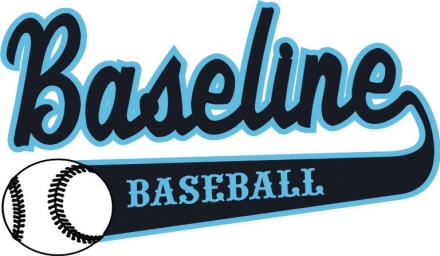 Baseline is a highly organized and intensive High School Baseball Travel/Showcase Team Program.
We provide each selected player a great opportunity to extend their potential on the baseball diamond and reaching their goals.
Coaches include highly qualified, experienced, and certified professionals both from the college level and high school network. The Baseline staff will organize age-specific travel teams throughout the summer and fall seasons; participating in the best tournaments, showcases, and also assisting in the college recruitment process.
Tournaments include Perfect Game, Under Armour, ProspectWire, and USA Championships. Our staff will emphasize a "Team First" oriented approach on the field and focus on teaching players the fundamental aspects of the game of Baseball.
We will strive and work together in developing each student-athlete both on and off the field; attributes which will always lead to success.
Coaches will promote a competitive and winning atmosphere, in addition to always making decisions on what is best for the program. Team-work, communication, and trust, are positive traits which are conducive to being successful at everything in life!
PROGRAM INFO:
-After our first summer & fall together (2013), we are looking forward to organizing a few competitive High School travel teams this coming summer (2014), choosing the right players through our tryout-showcase, as well as recommendations throughout the South Florida baseball community. Our goal is to hopefully build a solid Collegiate/2014 Grad team with seniors only that are moving onto college, a strong 17U/2015 and 2016 Grad team with upcoming varsity players, and also a competitive 16U/2016 and 2017 Underclass team. These teams will participate in most of the top regional summer tournaments, which include:
-Under Armour/Team One Baseball Tournaments
-ProspectWire Tournaments
-Perfect Game Tournaments
-USA Baseball Championships
-Players who are chosen for each team will be notified accordingly and guaranteed a 4-5 tournament summer schedule of about 20-30 games. The Collegiate Team will play a local South Florida schedule of 20-30 games.
-Upcoming Baseline Baseball Tournaments @ STU
- Baseline Summer Classic
Thu 6/19-Tue 6/24
*Open to all High School Aged Teams*
(15U-18U)
-3+ games
-Baseballs provided
-Professionally operated tournament
-$595 per team


Contact baselinebaseball@yahoo.com, or visit baseline-baseball.com for further details: