Thomas Borrego - Spring 2014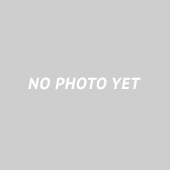 Spring 2014 Batting

| BA | HR | RBI | SB |
| --- | --- | --- | --- |
| .0 | 0 | 0 | 0 |
Spring 2014 Pitching

| W-L-S | K | ERA |
| --- | --- | --- |
| 0-0-0 | 0 | 0.00 |
Thomas Borrego #17
Hialeah Thoroughbreds
2014 Senior -
PO: LHP
Bats: L,
Throws: L,
Wt: 205,
Ht: 6'0"
HSBN SCOUT PAD

Bookmark this Player!
View Popup Scouting Profile!
This Page Brought to You By:

No One :-(
Help us power this website. Sponsor a page, a team or a player. Get your company's message seen, advertise your brand, GET NOTICED! -
Click here for more information.
Thomas Borrego in the News!
Thomas Borrego has not been mentioned yet - but he will soon, we are sure of it!
HSBN & Career Accomplishments
Still to come?
Career Batting Stats

| Season | AB | R | H | RBI | 2B | 3B | HR | SF | SH | FC | ROE | HBP | BB | K | BA | OBP | SLG |
| --- | --- | --- | --- | --- | --- | --- | --- | --- | --- | --- | --- | --- | --- | --- | --- | --- | --- |
| Spring 2014 | 0 | 0 | 0 | 0 | 0 | 0 | 0 | 0 | 0 | 0 | 0 | 0 | 0 | 0 | .000 | .000 | .000 |
| Career Totals | 0 | 0 | 0 | 0 | 0 | 0 | 0 | 0 | 0 | 0 | 0 | 0 | 0 | 0 | .000 | .000 | .000 |
Career Pitching Stats

| Season | GS | W | L | SV | AP | CG | SO | IP | R | ER | H | K | BB | HBP | BK | WP | PO | SB | ERA | WHIP |
| --- | --- | --- | --- | --- | --- | --- | --- | --- | --- | --- | --- | --- | --- | --- | --- | --- | --- | --- | --- | --- |
| Spring 2014 | 0 | 0 | 0 | 0 | 0 | 0 | 0 | .0 | 0 | 0 | 0 | 0 | 0 | 0 | 0 | 0 | 0 | 0 | 0.00 | 0.00 |
| Career Totals | 0 | 0 | 0 | 0 | 0 | 0 | 0 | 0.0 | 0 | 0 | 0 | 0 | 0 | 0 | 0 | 0 | 0 | 0 | 0.00 | 0.00 |
Career Fielding Stats

| Season | PO | A | E | DP | FP | SBA | CS | CSP | PB |
| --- | --- | --- | --- | --- | --- | --- | --- | --- | --- |
| Spring 2014 | 0 | 0 | 0 | 0 | .000 | 0 | 0 | .000 | 0 |
| Career Totals | 0 | 0 | 0 | 0 | .000 | 0 | 0 | .000 | 0 |
Career Baserunning Stats

| Season | SB | SBA | SBP |
| --- | --- | --- | --- |
| Spring 2014 | 0 | 0 | .000 |
| Career Totals | 0 | 0 | .000 |