SLAM Academy Spring 2019 Varsity Batting Stats Leaders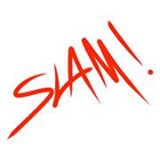 Head Coach:
Eric Florin
Team Colors:
Silver, White
Team Mascot:
Titans
District:
4A District 7
Home Field:
View on Map

Click a column header to sort...
Only showing pitchers with at least 18 IP's for ERA and WHIP categories.
Only showing batters with at least 25 AB's for BA and OBP categories.
Team ERA Leaders
No ERA leaders available.
Team WHIP Leaders
No WHIP leaders available.
Team CG Leaders
No CG leaders available.
| Player Name | PO | A | E | DP | FP | SBA | CS | CSP | PB |
| --- | --- | --- | --- | --- | --- | --- | --- | --- | --- |
| Team Totals | | | | | .000 | | | .000 | |