District 3A-16 Preview: Loaded For Bear
Westminster Christian is out to settle a score against Florida Christian after the Patriots beat it in the district final last year.
Both teams have the talent to make it far, as does Palmer Trinity.
Here is a preview of what to expect from the district competitors this season.



FLORIDA CHRISTIAN PATRIOTS
2012 Record: 19-10
Head Coach: Chris Brigman
Key Returners: Christian Palaez, Alex Valverde, Zack San Roman, Michael Campos
Newcomers to Watch: Milton Ramos, Ruben Someillan, Erik Montero
Team Strengths: Pitching and senior leadership
Team Weaknesses: Inexperience
Something people not around your program need to know about your team…
Florida Christian received an invitation from USA Baseball to the National High School Invitational Tournament in Cary, N.C. from March 27-30.
Expectations are high for the defending district champions.
"To go deep in the regional playoffs and the state championship is what we aim for," new Mananger Chris Brigman said.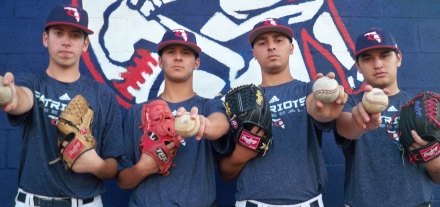 Florida Christian has a strong and proud baseball tradition thanks largely in part to Ernie Padron, who led the Patriots for 17 years. Brigman understands that he has "big shoes to fill" and knows his team can live up to the expectations set upon them.
The Patriots have a tough schedule ahead of them, and they are doing everything they can to prepare. They are inviting teams from Georgia, and are competing in a national tournament in North Carolina in March. They hope that playing some of the best from across the country will prepare them to get through districts then regionals, and ultimately to win the state title.
The Patriots have the pitching staff to get them there with returning lefties Christian Palaez and Andrew George. Christian Palaez, who had a 1.40 ERA with 76 strikeouts last season, has signed with Louisiana State University. George had a 1.88 ERA and committed to the University of North Carolina-Greensboro.
Righties Alex Valverde and Michael Campos round out the bullpen to make one of the most robust pitching staffs in the district. Competing teams will have to step up their hitting to fare well against the Patriots.



PALMER TRINITY FALCONS
2012 Record: 10-11
Head Coach: Donnie Harvey
Key Returners: Christian Palaez, Alex Valverde, Zack San Roman, Michael Campos
Newcomers to Watch: Milton Ramos, Eric Montero, Christian Ibanez
Team Strengths: Pitching
Our season will be a success if….
"…we stay healthy."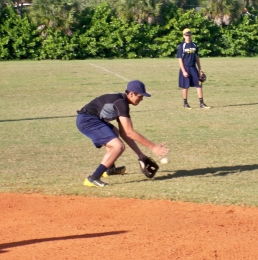 The Palmer Trinity Falcons are staying positive as they prepare to start the season even though they already have faced several challenges. They are dealing with a few injuries, most notably freshman shortstop Gio Soto, who hit .383 with an on-base percentage of .464 last year, might need Tommy John surgery. This could be costly for the Falcons as they struggle to fill in their front-line hitters who graduated last year.
Manager Donnie Harvey is trusting that their deeper pitching staff and good senior leadership will keep them in games. Harvey feels they have "enough ball players to be around .500 and be a pretty good year."
The Falcons want to be as competitive as possible and be able to play with the better teams. They understand that their district is loaded with teams like Westminster and Florida Christian. But the level of competition only motivates them.
"If a few guys exceed our expectations, we have a chance to do something," Harvey said.
Palmer Trinity will rely on ace sophomore Julian Stark, who had an ERA of 2.88 with 58 strikeouts last year, to keep it in games when runs are far and few between. Freshman second baseman Blake Miller, who hit .339 with 12 RBIs, is a leading hitter who will need to step it up and earn the Falcons some necessary runs. Ben Roberts is an outstanding defender who can be a huge asset to the team, especially if he improves his hitting.



WESTMINSTER CHRISTIAN WARRIORS
2012 Record: 20-8
Head Coach: Emil Castellanos
Key Returners: Johnny Ruiz, Dakota Robbins, Julian Infante, Luis Tyrone
Newcomers to Watch: Tito Torres, Yuri Zuckhart
Team Strengths: Hitting, defense, pitching
Our season will be a success if….
"…every player meets their personal goals."
Westminster Christian Manager Emil Castellanos said his team has a goal of playing for a state title every year. It's a feat it has accomplished before, most recently in 2009 and 2010. The Warriors hope to improve upon last year's showing at regionals and advance to state. If last season's record of 20-8 is not a good enough indicator of how they'll fare this season, their loaded lineup should be.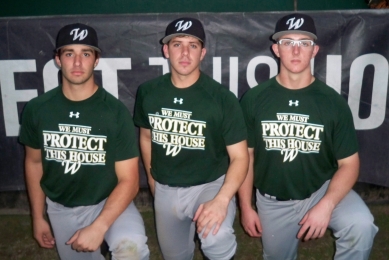 The Warriors have solid leadership from senior shortstop Johnny Ruiz, who hit .505 with five home runs and 21 RBIs, and junior catcher Dakota Robbins with a .320 batting average and on-base percentage of .485. Both have committed to the University of Miami.
You could even say their lineup is Olympic, literally. Julian Infante, who plays third base, is a member of the U.S.A. Olympic Team 16U.
The club also will count on exceptional performances from two transfers, Tito Torres and Yuri Zuckhart.
Westminster is expected to produce strong hitting, good defense and solid pitching to get closer to state, but they'll have to work for it.
Coach Castellanos' plan is to develop each player and the team by setting individual goals to keep each player focused. His strategy is simple, if every player meets their individual goal, the team will achieve its goal of making it to states.

No information provided by Marathon and Somerset Academy Charter.