District Of Death Ready To Claim New Victims In 8A-16
New Coral Reef Manager Ernie Padron jokes that 16-8A is the "District of Death". Indeed it is one of the toughest districts around, but Padron admits that playing in it will only make them stronger for it. Certainly this district deserves its morbid distinction, as every club the Barracudas will face in their revised district is coming off a winning season in 2013.
Besides the talent that these teams all possess, these clubs also boast a lot of great baseball minds. These are intelligent student athletes who also excel in the classroom. Killian had the second-highest grade point average last season, and the eighth-highest in the entire state regardless of classification. Palmetto is another example of this intellect, as the Panthers graduated 13 players who all had at least a 3.5 GPA last year.
"If we can play intelligent, we will win," said Palmetto first-year Manager Danny Smith.
Many of these clubs boast tremendous offensive power, and the teams that can pitch well and keep their opponents off the scoreboard will have the greatest chances for success.
Any of these teams are capable of a deep playoff run, and the ones that accomplished that feat last year will enter district play with a big target on their backs. Miami Sunset enters the season defending their first district title in their 34-year history, and the team is embracing the challenge they expect in recognition of that accomplishment.
"We like that, and we want to play the best," said Knights Manager Mandy Pelaez. "If you want to be the best you have to beat the best. If they come after us, we'll be ready to compete."
This statement perhaps best describes the entire field of teams in this district, as each of them has always saved their best games for their district opponents.
Coral Reef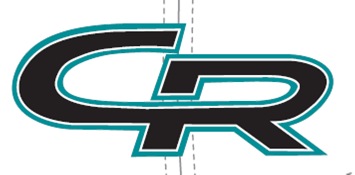 2013 Record: 2-20
Manager: Ernie Padron
Coaching Staff: Julio Mendoza, Cali Urrutia, Jesse Fernandez
Key Returners: Austin Sanders, Chris Grullon, Matt Sanchez, Rich Oursler
Newcomers to watch: Ramon Machado, Nick Ramirez
Team strengths: Pitching & Defense
The players decided it was time for a change.
Coming off a tough 2013 campaign, the Barracudas returned this year in search of fresher waters. Players are hungry to taste success, and mature enough to understand what it takes to make that happen. Guys have taken it upon themselves to work as hard as they can this season, to give themselves the best chance they can to win by controlling the most important thing any athlete can control…[Read More]
Killian



2013 Record: 18-9-1
Manager: Angel Herrera
Coaching Staff: Rafael Corrales, Mike Martinez
Key Returners: Spencer Levine, Keith Stevens, Ryan Granda, Vladimir Nunez, Eddy Demurias, Joey Gonzalez, Ryan Sabbag
Newcomers to watch: Eddy Arteaga, Freddy Zamora
Team strengths: Pitching & Defense
With a long history of success in Miami-Dade County, the Killian Cougars baseball team is always in the conversation as one of the better teams in the area.
The last few seasons have been no different, with the Cougars winning back-to-back district championships in Class 8A under Manager Angel Herrera.
This season, Killian aims for the three-peat despite a relentless district. With a bolstered pitching staff and fundamentally sound lineup, the Cougars like their chances to make a deep playoff run in 2014…[Read More]
Palmetto



2013 Record: 12-9
Manager: Danny Smith
Coaching Staff: Jeff Steiner
Key Returners: Carter Nash, Josh Cohen, Ian Exposito, Kieran Foreman, Kevin Barbato
Newcomers to watch: Mike Roman, Nick Vizcaino, Keaton Zargham
Team strengths: Defense
Outlook: The Panthers look to carry momentum off their strong finish to the 2013 season, in which they closed out the year by winning their final four contests. Palmetto was 7-1 at home last season, and if they can defend their home field and take that same mentality on the road the team could be poised for a playoff run this year.
Southridge



2013 Record: 11-10
Manager: Ed Doskow
Key Returners: Austin Peterson, Isaac DaSilva, Josten Heron, Diandre Amion, Arlain Sesin, Octavio Mirabel, J.P. Castaneda
Newcomers to watch: Eric Lopez, Austin Dreher
Team strengths: Hitting
Manager Ed Doskow never hesitates to talk about the famous Southridge team from 12 years ago. In 2002, when Doskow served as an assistant under current South Dade Manager Fred Burnside, the Spartans fielded one of the top ranked teams in the nation.
That team was littered with talent, headlined by future major league shortstop Robert Andino. They eventually finished 34-2 and lost to defending champion Hialeah High in the 6A state title game. He brings it up because its one of the last times that a large school from Miami brought home a state championship…[Read More]
Miami Sunset



2013 Record: 20-8
Manager: Mandy Pelaez
Coaching Staff: Mike Gula, Moises Rivera
Key Returners: Danny Diaz, Danilo De Armas, Jorge Lopez, Alfredo Iser, Herbert Iser
Team strengths: Pitching & Hitting
Fresh off of the best season in school history, the Sunset Knights have shown no signs of letting off the gas pedal. The Knights won their first district title and were one game away from states but they are approaching this season like they have something to prove.
Manager Armando "Mandy" Pelaez is literally making every minute of practice count. If the players aren't ready to start practice on time, the team has to run a mile for each minute they're behind schedule. Despite their successful season, Pelaez has refused to let his team become complacent…[Read More]
South Dade



2013 Record: 14-11
Manager: Fred Burnside
Key Returners: Erik Manoah, Sergio Lopez, Jori Rodriguez, Danny Vaughan, Luis Borges, Jose Gorordo, Austin Allende
Newcomers to watch: Alex Manoah, Gabriel Cruz
Team strengths: Offense
Playing in the bottom half of Miami-Dade county, the Homestead-based South Dade Buccaneers have established themselves as one of the top programs in South Florida. Long-serving Manager Fred Burnside has coached Miami-area baseball for over 40 years, spending the last six years establishing the Bucs as a consistent playoff contender.
"The last five years we've been in the district finals for four of them. We've got too many runner-ups though; we want to win it," Burnside said…[Read More]
Varela



2013 Record: 9-7
Manager: John Barbato
Outlook: Manager John Barbato enters his 27th season of coaching, and his team has done well to compete in their district after posting a 5-5 record in district play last year. The Vipers certainly come across as a snake in the grass, a lethal competitor that excels on sneaking up and attacking its opponent undetected.