Things Are Tougher Than Ever In 6A-16
It's hard to imagine this district getting any tougher this season than it has already been the past few years, except that is exactly the case.
Joining this tough bunch this year are Doral Academy, TERRA Institute and Miami Jackson, three up-and-coming programs. In adding these programs to the mix the FHSAA has managed to bring together several programs with very strong personal connections.
Doral Manager Steve Iglesias is a proud alum of the Wolverines program, but now he must call Belen rivals in this new district. At least during game days, these close personal bonds will have to be set aside.
"No matter who we play, we are going to try and beat them," Iglesias said.
Both Doral and TERRA were district rivals last season in Class 4A, where the Wolves swept the Firebirds three times last year, the last of which ended their season in the district playoffs. The two clubs will be able to renew this rivalry this season and beyond.
Belen is a program that saw regional playoff success last season, and this is built on a strong work ethic and a dedicated roster full of guys who handle a lot of coursework on top of their responsibilities to the team.
The Lions are the defending district champions, after beating Belen in the district championship last year. Rounding out this pack are Homestead and Miami Jackson, two programs coming into the new year under new managers. Bruce Berman now runs the Broncos club, while Rafael "Chief" Jiron has taken the reins at Jackson. Both understand the challenge in ront of them.
"In order to beat those teams, we have to play together as a team," said Miami Jackson veteran Dariel Santana.
Belen Jesuit



2013 Record: 19-9
Manager: Jerry Albert
Coaching Staff: Ivan Montane, Kevin Howard
Key Returners: Alex Cabrera, Eric Artigues, David Villa, Christian DelCastillo, Ryan Rodriguez-Mena, David Geuvara
Newcomers to watch: Marcos Perez, Lorenzo Laurita
Team strengths: Pitching & Defense
On a sweltering hot October afternoon on the campus of Belen Jesuit in the Westchester section of Miami, third year Wolverines Manager Jerry Albert has his baseball team working with military-like precision. The upperclassman are confined to the air-conditioned weight room, building muscle under the guidance of a strength coach, the pitchers are working in the bullpen with assistant coach Ivan Montane, and Albert is on the track overseeing the sweat-drenched underclassman as they draw the task of running laps and doing push-ups in the unforgiving heat.
Its all part of his plan to get his players in the best shape possible to prepare for the upcoming season…[Read More]
Doral Academy



2013 Record: 12-12-1
Manager: Steve Iglesias
Key Returners: Christian Hernandez, Christian Martinez, Ryan Gronlier, Alejandro Juvier, Carlos Pena, Kylan Lopez, Andres Fernandez, Eddie Escribano, Kevin Alloroa
Newcomers to watch: A.J. Puigcerver, Royevan Armas
Team strengths: Pitching
Entering his second season at the helm of Doral Academy, Manager Steve Iglesias finally has the full reins on a team that will be one of the best in District 6A-16. Last season, Iglesias was thrown into the fire, stepping in for Ernie Gonzalez as the Firebirds head coach shortly before the 2013 season started.
As 2014 approaches, the Firebirds look to ascend to new heights after giving Iglesias a full offseason to develop his roster.
"We have a very mature team, we have everybody coming back from last year pretty much," said Iglesias. "Our expectation this year is to compete and really go far into the playoffs."…[Read More]
Homestead



2013 Record: 6-9
Manager: Bruce Berman
Mascot: Broncos
Outlook: The Broncos face an uphill battle given the tough competition they will face this year in their district. One advantage the team has is that they have performed well on the road, which will be put to the test wit six of their first seven games of the 2014 season coming on the road.
Mater Academy



2013 Record: 25-4
Manager: Mike DiRosa
Key Returners: Mike Mediavilla, Andrew Cabezas, Angel Ortiz, Danny Reyes
Team strengths: Pitching
On a breezy afternoon at Mater Academy Charter School in Hialeah Gardens, Tony Meilan is all smiles as he runs his baseball team through a brisk practice. The players all take their reps in the batting cages before heading over to take infield, outfield and hit the weight room. The one big difference is that at Mater Academy, they don't have their own baseball field.
For the time being, the team works on a half-length artificial turf football field that it shares with the rest of the student population since its home field at Westland Park in Hialeah is being used by a Courier league…[Read More]
Miami Jackson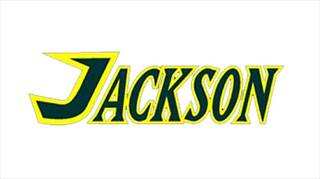 2013 Record: 8-13
Manager: Rafael Jiron
Key Returners: Dariel Santana, Edgar Zapata, Julio Martinez, Fransisco Brenes, Brayan Ruiz, Joel Rivera
Newcomers to watch: Glen Roberts, Gio Ocampo
Team strengths: Speed
When word spread around the county of the opening for a new head coach at Miami Jackson, Rafael Jiron knew this might be his chance. Coach Chief, as he's known by his players, had spent the past five seasons as an assistant at Coral Gables and the opportunity to build a program at his alma mater was a deal he couldn't pass up.
"I think it's going to be better this season with [Coach] Chief because he's teaching us how to play the game the right way," junior second baseman Dariel Santana said. "He's been working hard with us and this team has more chemistry and I think we'll do better than last year."
Jiron takes over a team that finished with an 8-13 record, losing to Archbishop Carroll in the District 4A-14 playoffs last season…[Read More]
TERRA



2013 Record: 11-14
Manager: Hernan Adames
Coaching Staff: Chris Vazquez, Porf Vazquez
Key Returners: Ruben Pino, Alex Saavedra, Frank Bartow, Tyler Pritchard, Alexis Valladares, Andres Perez, Ozzie Millet, Yasser Santana, Alec Ulloa, Chris Wydler, Angel Mestre, Nick Lopez, Marlon Sobalvarro, Andres Valbuena
Newcomers to watch: Joe Varela
Team strengths: Pitching
As the temperatures dipped in South Florida in mid-January, excitement around the TERRA Wolves baseball program has never been higher. Manager Hernan Adames has built the team from the ground up in just five years.
The Wolves began playing varsity games just three years ago and have gone from a little known magnet school in Kendall to believing they can compete for a state title this season.
"We have high expectations this year," says Adames…[Read More]