6A-16 Loaded With Contenders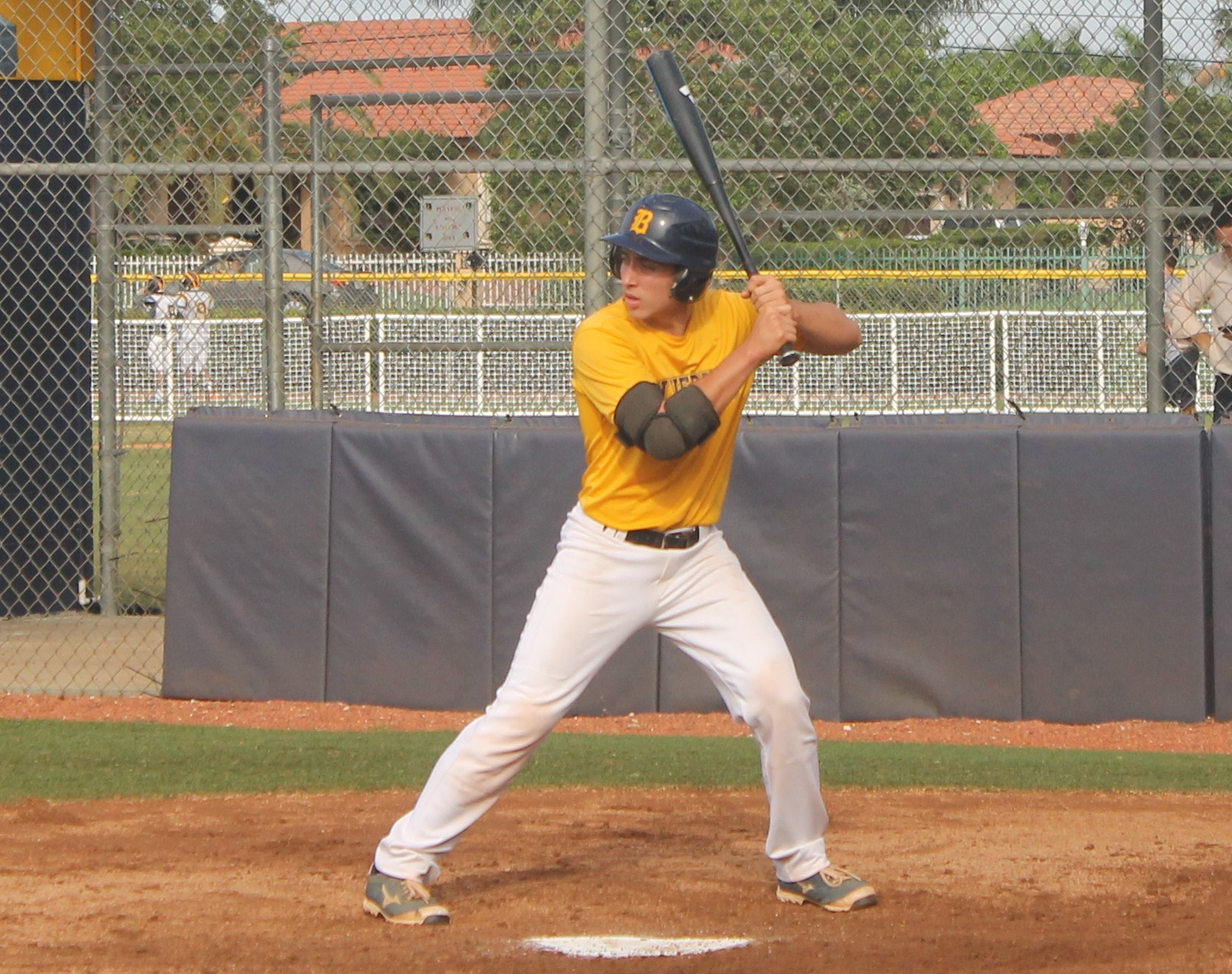 After taking his team all the way to jetBlue Park to win the state championship, Mater Academy Manager Mike DiRosa could not help but appreciate how his district helped to prepare his team for that difficult journey. DiRosa remarks that his district is a beast, and everybody is capable of beating everybody on any given day.
"No one team is going to stand out above the rest," DiRosa said. "We had a good district before, and with the new coaching additions it got even better. The competition is great going out there every day knowing every game is going to count."
There are several accomplished new Managers leading the teams this year, and there are all guys that DiRosa knows about and respects. He is quick to point out the success that new Doral Academy Mnager Ralph Suarez had for years winning state titles at Miami Brito, and how new TERRA skipper Ernie Padron did the same thing at Florida Christian. Then there is also Jerry Albert at Belen Jesuit, a guy who everybody respects and who has that same regard back for them.
"It's an excellent district, and it's not just a good district talent-wise, but it's a district with a lot of very good coaches," Albert said. "So every game is going to be a true battle, and everybody will have their team ready to go. It makes it exciting."
Teams tend to knock each other around throughout the year, and some clubs even end up rooting for a rival in a late-season game because it could help them in the district.
"Our district is very competitive," Berman said. "To be successful in our district, we will have to beat at least two of them, while they are beating the other teams."

Belen Jesuit
2014 Record: 20-8
Manager: Jerry Albert
Coaching Staff: Ivan Montane, Shane Walker, Nate Goldstein, Nick Alfonso
Key Returners: Julio Galvez, Pablo Arevalo, Marcos Perez, Michael Gomez, Christian Del Castillo, Albert Maury, CJ Vazquez, Lorenzo Laurita, Andres Fernandez
Team strengths: Pitching & Hitting
Expectations are pretty high right now for the Belen Jesuit Wolverines. Last season a nice young team showed a lot of promise and made the coaches proud with how they played the game. This was capped by young hurler Pablo Arevalo emerging as a legitimate ace with a dominant campaign. Heading into the spring season the returning veterans are playing like kids with experience, and they are going after it…[Keep Reading]

Doral Academy
2014 Record: 17-9
Manager: Ralph Suarez
Coaching Staff: Nelson Ponce, Richard Gronlier, Armando Rodriguez
Key Returners: Carlos Pino, Brandon Gonzalez, Miguel Casanueva
Newcomers: Matt Johnson, Christian Cuba
Team strengths: Pitching, Defense
The Doral Academy Firebirds have won the district once in the program's history. However, the Firebirds are combating the competition with new Manager Ralph Suarez, who is no stranger to building championship teams. His four state titles with Brito from 1996-2002 and 394-109-7 career record have the players and staff excited to build upon the team's 17-9 record from last season.
"I have been a very lucky man," Suarez said. "I've been to 16 finals in the 25 years I have been coaching between baseball and softball."
The Firebirds also have first year pitching coach Armando Rodriguez, who led his starters at Brito to pitch 18 shutouts for the 2003 season.
"We changed philosophy here," Suarez said. "We are throwing the ball inside a lot more. A lot of high school teams don't throw inside. We have inherited a good pitching staff with some experience. If we can pitch, we can play with anybody."
Suarez is aware of the district's tough teams and a 2015 schedule that includes Mater, Belen, and Terra. However, Suarez feels success in baseball starts on the mound, and the team added another experienced starting pitcher: Christian Cuba. Coming from TERRA, Cuba sees the difference in this team's preparation.
"I heard it was a good program, and I heard the coaching staff was excellent so it was good opportunity to improve as a pitcher," the senior Cuba said. "I feel we work harder and focus on the little things: pick plays, run defense, infield, and outfield. We run; we condition. We work on our stuff as well like the fastball and off-speed stuff."
Likewise returning players also note the change in the program's conditioning and mindset. Senior catcher Carlos Pino sees his pitchers more prepared mentally and physically for a longer playoff run.
"Last year to this year, the pitchers' velocity has gone up big time," Pino said. "Not only that has improved, but also everything that has to do with pitching like holding guys on, making good pitches with two strikes, and not giving batter anything good to hit."
Cuba can also attest to how Suarez and Rodriguez have impacted his development as a starter.
"My stamina and velocity has improved the most," Pino said. "Last year, I maxed out at 85. This year I am consistently hitting 84 to 87 and even 90. Last year I couldn't pass three innings, but this year I feel I can throw nine or ten innings."
Every player's stamina will be critical to advance in the playoffs. Coach Suarez is preparing Doral for just that. The immediate goal is for the program to win its second district title.
"Playoffs are what matters," Suarez said. "We have been grinding since August, and since fall, we've been focusing on conditioning on defense. If you can't catch and throw the ball, you can't win. I don't care how good you are offensively. Timely hitting is important. Putting the ball in play, that's what's important."
Senior second baseman Brandon Gonzalez is putting an emphasis on the same fundamentals Suarez is hoping his new team buys into.
"Defensively, coach preaches to be mentally tough and beat your opponent like that," Gonzalez said. "We are much smoother and in sync from a pitching perspective. We throw a lot so our arms are loose and accustomed to everyday throwing. We run 30 minutes after every practice, too."
Meanwhile, senior shortstop Miguel Casanueva notices how the team's new coaching philosophy has changed players' mindset.
"We are stressing the pitching and defense more compared to previous seasons," Casanueva. "In the fall, we worked a lot more as well. That will prepare us for later in the season and hopefully in the playoffs. Pitchers are more consistent and throwing strikes, and that is what we ask for as a defense."
As the 2015 regular season begins on Feb. 18th against the i-Mater Knights at home, Doral is looking to take the top dogs in the district and Miami-Dade region.
"I want to be better than the pitchers at TERRA, better than the batters at Mater to strike them out, and better than everyone on Belen," Cuba said.

Homestead
2014 Record: 9-12
Manager: Bruce Berman
Key Returners: Horacio Campillo, Jason Luis, Mark Nichols, David Villafane, Emmanuel Zarzabal, Jesus Diaz, Jan Mattei, Francisco Diaz, Pedro Lopez
Newcomers: David Munoz, Phillip Gil, Armando Martinez
Team Strength: Chemistry
It's been 20 years since Homestead advanced past the district tournament and competed in regionals. Although the Broncos would be thrilled to be back there, it's not going to make or break their season if they don't. What would make or break this season is whether they can perform at their best as a unit, and if you talk to players and coaches, they'll tell you the right frame of mind for success is there. The one thing you can't force is in place.
"Our strength seems to be team chemistry," Manager Bruce Berman said. "We are playing well together, and they have figured out the importance of 'small' ball."
That togetherness is what is going to push the Broncos this season as they work to improve from a 9-12 mark last year. They were 6-9 the previous year, so things are heading in the right direction.
"Team chemistry is excellent," senior outfielder Mark Nichols said. "We have a lot of free-spirited personalities on the team that complement each other. We're all like brothers, hanging out on weekends, putting in extra work on off days. We all just want to get better & have a great time doing it. Baseball is supposed to be fun. There's never a dull moment around my teammates."
Nichols is enjoying every bit of his final year of high school baseball.
"They say time flies when you're having fun, and my senior year is speeding by," Nichols said. "Playing alongside them is a very fun experience because they always have something different to say that makes me laugh. I'm really going to miss these guys when it's my time to graduate."
Nichols is a leader on the field and he led the team last year with 22 steals.
"As a team leader, I believe it's my responsibility to lead by example," Nichols said. "If I'm out there hustling hard on every play during the game and during practice, it will have an affect on my fellow teammates. They'll want to put just as much effort into the game as I do. Therefore, as a unit, we're all giving 100 percent. I see myself as the ignition to the fire. I lead the team off in the batting order, so it's my responsibility to get on base and steal every base I can, then let my teammates clean it up and bring me in."
The right attitude will help the Broncos achieve Berman's short-term goal of reaching the district playoffs. Longterm, he'd like to see them compete for a district title and consistently have winning seasons. Over the past few weeks, the Broncos have gone back to the basics and concentrated mostly on fundamentals.
"For Homestead to reach the playoffs this season, we will have to play consistently good baseball and have some luck here and there," Berman said. "I stress the values of teamwork, practicing the fundamentals and giving it your all, and hope that will make for a winning season."
In addition to team chemistry, the Broncos will look to ride the experience of seven returning starters, including Emmanuel Zarzabal. Zarzabal is a returning pitcher who won three games last year, and when he's not pitching, he plays first base. He had the second-best batting average last year at .337.
"I see myself being in this leadership role because I am a veteran on the team," Zarzabal said. "Also, the fact that I am the hard-headed kid on the team, my coach sees how I don't give up on anyone and anything. I see myself guiding the team by showing everyone the discipline of the game and the will to play the game. I've been playing baseball for 15 years of my life. The greatest thing I have learned is to never give up without a fight, and I plan guiding my team to many victories with that mentality."
David Munoz is a solid addition to the team as a freshman starting catcher. Berman said he hits with power form both sides of the plate. Other returning players are junior outfielder Horacio Campillo, senior shortstop Jason Luis, 12 grade, junior third baseman David Villafane, junior pitcher Jesus Diaz, junior pitcher Jan Mattei, senior outfielder Francisco Diaz and junior pitcher Pedro Lopez. In addition to Munoz, other key newcomers are sophomore second baseman Phillip Gil and junior pitcher Armando Martinez.
Nichols said "hard work and dedication will definitely help us reach the district playoffs. The entire team needs to be on the same page at all times. We need to prevent minor mental mistakes and maintain consistency through every aspect of the game in order to get the desired wins.
"This year, we have a lot of natural talent and players who are willing to put in the extra hours of work to improve their game. We have a very strong starting lineup consisting of speed and strength to help us drive in runs. Emphasis is placed on consistent defense this year. As long as we don't allow our opponents runs, success is inevitable."

Mater Academy
2014 Record: 20-8
Manager: Mike DiRosa
Coaching Staff: Nicholas Gallego, Danny Santiesteban
Key Returners: Danny Reyes, Deyvid Silva, Kevin Fuentes, Michael Escarra, Joey Jimenez, Lazaro Rodriguez, Alex Rodriguez, Raul Frias, Eduardo Palmar, Luis Labarta, Esteban Chirinos
Team strengths: Offense
Mater Academy appreciates that last season's success as the Class 6A state champions has led to them being in a role as one of the hunted ones. But it is a role that Manager Mike DiRosa is trying not to let his guys get into. DiRosa wants them to continuously be hungry and continue to fight and continuously think that they are the underdog…[Keep Reading]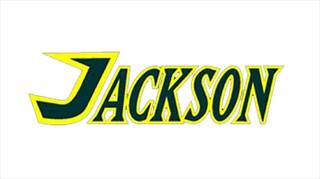 Miami Jackson
2014 Record: 3-16
Manager: Rafael Jiron
Key Returners: Dariel Santana, Gio Ocampo, Kerlin Mateo
Newcomers: Ernesto Ortiz, Larry Bravo, Jordy Cabrera
Team strengths: Offense, Speed
For Rafael Jiron, coaching the Miami Jackson Generals goes beyond just managing a team with little success trying to rebuild the program year by year. It also means improving the baseball program of his alma mater.
"This is my alma mater," said Jiron. "I take pride in trying to build up the program because it has been a losing program. I want to change that aspect and it's in process, but it's already working. Even this year, it's a big difference for guys that have seen the change and have noticed the improvement and I take a lot of pride in that."
The Generals look to bounce back from a rough 2014 season where they finished with a 3-16 record and a record of 1-9 in their 6A-16 district, for a sixth place finish. According to Jiron those numbers can change this year. It all starts in the offseason for the Generals, as he stresses the importance of year-round baseball for the improvement of his team. He is already seeing the sacrifice his team has made during the summer, and the rest of the offseason translating positively in the playing field.
"It was basically them getting the experience and exposure they needed," said Jiron. "They really don't play year round baseball because of income or whatever the reason is. Since they don't have the privilege of doing that, when I get them back their knowledge of baseball is a little behind. But this year we got to play a lot and we saw a big improvement, which is helping out now."
This 2015 season the Generals look to take the first big step by making into the district 6A-16 playoffs in a competitive district. Jiron is confident his team can make something happen if things go their way this season.
"Our goal is making the playoffs," said Jiron. "Once we're in the playoffs anything can happen. Balls can bounce whichever way and I really think we have a shot for the playoffs this year."
Jiron won't let a negative record deem the previous season a waste. He believes the experience his team gained last season can play and important factor in their confidence this year. According to Jiron, his Generals were competing in games, but their confidence wasn't there to close games out because they were used to their losing ways and expected to lose every game. He thinks this year can be different. He believes that his players are used to the competiveness of a hard schedule and are much more confident this time around.
The Generals will be counting on the leadership, hitting and pitching from senior captain Dariel Santana. Last year Santana injured his ankle, but this season he comes back 100% healthy. He proved it in the fall. For Santana he looks forward to the challenge of leading his team and hopefully ending his career at Miami Jackson on a high note.
"I just like to lead by example," said Santana. "I want to make this year a better year and since it's my last year, I would like to get a district championship before I leave."
Other players set to guide the Generals are juniors Gio Ocampo and Kerlin Mateo.
"He solidifies the defense," said Jiron on Ocampo. "He's able to shut down the opponents' running game. Then we also have a big man, our third baseman Kerlin Mateo, who has a good glove and big power stick."
Like in many teams at times, some of the young players take advantage of the opportunity to make a name for themselves. For the Generals it seems to be freshman Jordy Cabrera who is poised to have a solid season as a freshman. Jiron pictures Cabrera as a player who can sneak in and solidify the back-end of the rotation.
The Generals are also counting on some new faces to help out and make an impact on the team. Senior Ernesto "Tito" Ortiz, who transferred from Miami Beach High School, will be playing shortstop alongside junior Larry Bravo who is also a transfer, coming from Miami Senior High School.
When the Generals play the TERRA Wolves it won't simply be a district match-up. This season the winner of this game wins certain bragging rights. Ernie Pardon, TERRA's new manager works at Miami Jackson and Jiron says there has been playful interaction and trash talking between the two coaches.
"It should be a good rivalry because their Manager is working with us in our building," said Jiron. "He goes and gives our players hassle and we give him hassle too, so we're always going at it so whoever wins sort of has bragging rights."

TERRA Institute
2014 Record: 15-9
Manager: Ernie Padron
Key Returners: Frank Bartow, Andres Perez, Tyler Prichard, Octavio Marin, Alexis Valladares, Yasser Santana, Nick Lopez, Lance Curtis, Ozzie Millett, Lucas Perez, Nick Wydler, Kiki Perez
Newcomers: Joe Sanchez
Team strengths: Pitching
One of Miami-Dade County's most successful coaches has found a new challenge this season. Ernie Padron has been a Manager for more than 20 years, and now he is on a mission to put TERRA Institute on the baseball map as he recently became Manager of the Wolves…[Keep Reading]