Let The Battle For 8A-15 Begin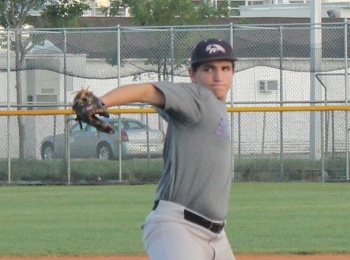 All the team in this district respect one another. They understand how tough it is to get to that district championship game with so many deep, talented and experienced teams in the way. Class 8A as a whole is very strong in Miami, and the reward to survive such a tough district is to face so amny other incredible teams across the county.
"There are no light games and you have to be ready to play," Coral Gables Manager Phil Wisser said. "It's tough. We wouldn't want it any other way. We try to prepare ourselves for the postseason but you have to know you are going to win some tough ones and lose some tough ones. That's how you learn and that's how you grow."
The best team does not always win the big games. There is a lot of heart left out on the field in this district and guys play hard and play the game the right way. At the end of the day, whoever gets hot and whoever can wins a few games in a row at the end of the season is who is going to win the district title.
Columbus senior Matt Marini has experienced the joy of winning the district championship last year, a season after he felt the lows of losing the district semifinals.
"We know that one game doesn't mean anything and anybody can beat anybody," Marini said. "The best team may not always win it, and we know that. So we have to stay level-headed and not try to get too high on ourselves or get too low."

Braddock
2014 Record: 14-8
Manager: Manny Fernandez
Key Returners: Willie Padron, Josnel Cid, Miguel Velasquez, Anthony Alvarez, JC Calvo, Evan Valverde
Team strengths: Offense

Columbus
2014 Record: 22-6
Manager: Joe Weber
Coaching Staff: Oscar Benitez, Roger Bowman, Alex Garabedian
Key Returners: Matt Marini, Danny Casals, Pete Wall, Quinton Nespiak, Nick Silva, Danny Serrano, Christopher Copiel, Alain Santana, Gabriel Perez-Siam, Nick Rocha
Newcomers: Hernan Sardina
Team strengths: Pitching, Defense
The expectations to do well are always high at Columbus. The team has seen lots of great baseball players pass through the program over the years, and those great players are always expected to succeed on the diamond. Even though the club graduated a lot of seniors, there are plenty of guys who are just as good coming in behind them. The program has strong JV and freshmen teams and there are a lot of good younger kids coming up ready to show what they have too. They have paid their dues and it's their turn…[Keep Reading]

Coral Gables
2014 Record: 18-9
Manager: Phil Wisser
Coaching Staff: Danny Alonso, Dave Bisceglia, Robert Martin, Dion Robison, Jorge Gutierrez
Key Returners: Elih Marrero, Coco Montes, Andrew Cabezas, Raymond Gonzalez, Rolando Rodriguez, Franky Montesino, Ryan Maya, Elijah Eusebio, Jordan Morina, Yan Carlos Hernandez, Jose Padron, Tyler Santana, Anthony Valdes, Jesus Pineda, Victor Quintero, Carlos Perez, Bryan Melendez
Team strengths: Depth & Experience
Coco Montes thinks every day about how badly he wants to hop into a dogpile at the end of the baseball season. The senior is entering his fourth varsity season as a starter and has lost in the district championship each of those seasons. Like many of his teammates, the shortstop is tired of second place. They are tired of making a quick exit from the regional playoffs. These guys are looking to finally jump on the dogpile, make a run and go to states…[Keep Reading]

Coral Park
2014 Record: 12-12
Manager: Juan Carnicero
Coaching Staff: Jose Trujillo, Eddie Escribano
Key Returners: George Curbelo, Carlos Cabanas
Newcomers: Alex Vasquez
Team strengths: Pitching
The Coral Park Rams had a five-year playoff drought, but last season, first year Manager Butch Carnicero led his team to the district 8A-15 semifinal game against powerhouse Columbus. Heading into the 2015 season, Carnicero hopes the addition of two new assistant coaches, Jose Trujillo and Eddie Escribano, can help the team build upon a 12-12 regular season and a 1-0 district victory over Southwest…[Keep Reading]

Ferguson
2014 Record: 9-13
Manager: Jose Novas
Coaching Staff: Howard Cuervo, Daniel Barnard, Tyler Pineda, JC Hernandez
Key Returners: Michael Parillo, Sergio Ramos, Raul Castro, Alex Soto, Jayson Gomez
Newcomers: Rafael Gomez
Team strengths: Offense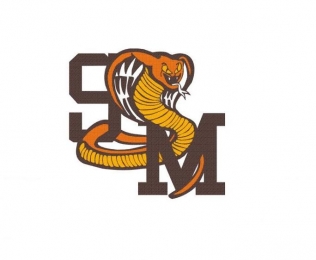 South Miami
2014 Record: 5-17
Manager: Dennis Pujals
Coaching Staff: Angel Posada, Ralph Tejeda
Key Returners: Ernesto Ruiz, Ernesto Pino, Anthony Hernandez, Joseph Hernandez, Alberto Rodriguez, Kevin Capote, Ricardo Pimental, Raymond Rodriguez, Brandon Sanchez
Newcomers: Victor Lugo, Sean Tejeda, Daniel Irissari, Alejandro Perez, Julio Romero
Team strengths: Pitching

Southwest
2014 Record: 11-12
Manager: Josy Torres
Coaching Staff: Brandon Couto, Otto Couto
Key Returners: Jesse Duran, Tony Gomez, Rey Pastrana, Jason Grana, Lizandro Echemendia, Alec Delgado, Andres Fletes, David Huerta, Anthony Piulats, Marcus Rabel, Pablo Mendez
Newcomers: Alex Perez
Team strengths: Pitching
It's no secret what the goal is for the Southwest Eagles, and that is to get back into the regional playoffs. The club is part of a large and tough district, and last year ended a two-year playoff stretch after the team was defeated 1-0 by Coral Park in the district quarterfinals…[Keep Reading]