2A-15 District Tournament Preview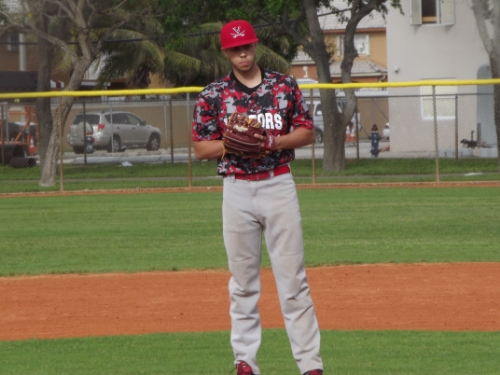 Host: Miami Christian
Schedule:
Tuesday, April 21st
4:00 PM: (3) Champagnat vs. (2) Miami Christian
Championship
Thursday, April 23rd
4:00 PM: Champagnat/Miami Christian winner vs (1) Miami Brito
Full stats for 2A-15 can be found on the
2A-15 Stats Page!
Overview – One of the strongest contenders for a state championship resides in this district in defending champ Miami Brito. The Panthers have won six titles, including a mercy-rule victory in last season's title game. Thanks to a perfect district record the Panthers earned the top seed and a berth in regional play as a district finalist. With less pressure on their shoulders the Panthers can focus on which team survives in the district semifinal, and also set its rotation for the playoff push.
1. Miami Brito – The Panthers have earned a lot as the top seed, but it also puts a target on their back even more. The tam has not forgotten that the Victors ended a state-record of 19 straights years in the playoffs with an upset victory just a few years ago. Brito finally rebounded from that loss last season to win its sixth state championship.
Much of that title team is still intact, including leaders like Marco Bolano and Ornelio Perdomo. Newcomer Christian Crowe has added some valuable innings on the mound, giving the club depth in an important department, while Jan Hernandez has added another big bat the lineup.
Brito got off to a scorching-hot 9-0 start, before struggling against tougher competition.
"We lost 12 of our players from last years team, but our guys have great chemistry and are playing really well together right now," said Manager Pedro Guerra during their win streak.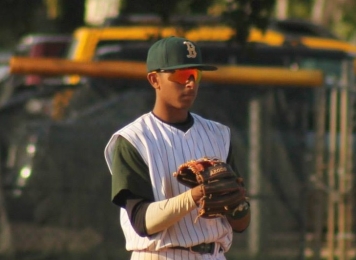 The Panthers come into the playoffs with a deceiving record just above .500, which does not indicate what the team is capable of. As is their norm, the Panthers played one of the toughest schedules around to get ready for the playoffs. The team has not won a tournament game during Spring Break in over two years, but it has paid off for the postseason. Having faced the best of the best and grown from that valuable experience, Brito is well positioned to take on the best that it will get from its district rivals.
2. Miami Christian – The Victors are going to need a lot of offense to keep pace in the district chase. As the district hosts and the higher seed, the team will have a big home-field advantage in the district semifinal against Champagnat. Miami Christian won both meetings by a combined scored of 13-1, and should have plenty of confidence it can repeat those results and get back into the regional tournament.
The Victors have hit for a lot of power this season, clubbing over 40 extra-base hits as a group. Lazaro Gonzalez and Jordan Gonzalez have been among the main guys to drive runners in, while Aldo Ripley and Jaime Gonzalez had been the club's top scorers.
Since that big upset three years ago, the Victors have since lost seven straight to Miami Brito. Should they get another shot at them this season, they will look to end that streak and steal the district championship.
3. Champagnat – It has been a tough season for the Lions, who were swept in district play. Champagnat can sweep all of that away with one victory over its rival.