Huge Second Inning Propels Sunset Past Coral Gables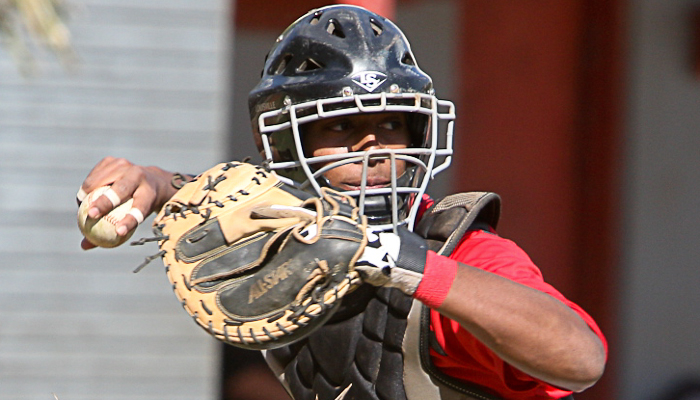 Miami Sunset scored all of its runs in a bizarre second inning and took off early Friday afternoon with a 12-2 non-district win at Coral Gables in the HSBN Miami-Dade Game of the Week.
Down by two runs after an inning of play, the Knights (3-4) sent 17 batters to the plate, banged out eight singles, and were helped out by a walk and six hit batsmen. Sunset's Damian Alfonso was hit twice in the inning. All but one Sunset player in the lineup batted twice in the wild frame.
Senior Albert Zamorano delivered two RBI-singles in the inning and also scored twice. He finished the night going 3-for-3, slapping a double in the fourth inning of the five-inning contest.
Zamorano said he felt good in the batting cage before the game and thought a break-through performance was indeed forthcoming.
"I felt it in the batting cage," Zamorano said. "I was hitting the ball well, staying back like coach told me, and I took it into the game today."
Zamorano said he'd never been a part of a crazier inning than the second, but that it certainly was a welcomed sight.
"It was fun and we're going to do a lot more like that," he said.
All nine players in the Sunset lineup crossed the plate in that inning. Zamorano, Justin Marcano and Elias Martinez each scored twice, and along with Erick Orbela, drove in two runs apiece. Orbela, like Zamorano, had two hits in the frame.
"It was definitely not one of our better moments," said Coral Gables Manager Phillip Wisser. "We had started to play a little bit better baseball lately and I tip my hat to them."
Continuing with the attack, Sunset's Kenny Centeno went 2-for-2 with a double, a single and two walks. He drove in a run and scored another in the second-inning explosion. Mike Rodriguez drove in a run with a single and later scored, and Renzo Rodriguez was hit by a pitch and came around to score.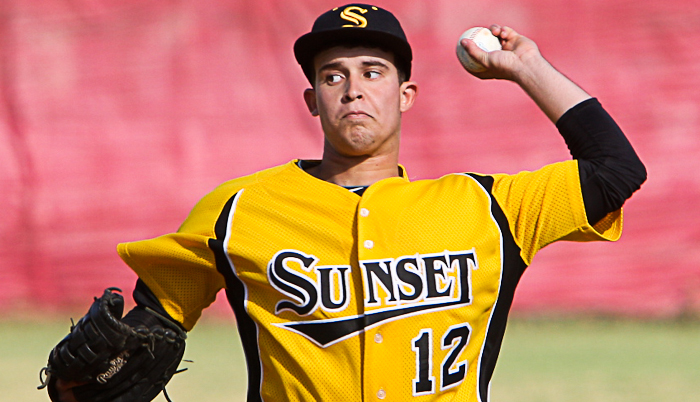 "This was like a break-out," Sunset Manager Armando Pelaez said. "We did it in the fall, but this was the first time this season. It was just a matter of time, because we've been swinging the bats well just hitting right at them. Hopefully this will get us playing up to our potential."
The host Cavaliers (2-5) jumped on top 2-0 in the first inning after David Webel led off with a single and Brian Garcia followed with a double. Webel scored on a wild pitch and Garcia scored on the same play following a throwing error.
But Knights starting pitcher Cristhian Alba settled in after that and went three innings to pick up the win. He said that while he was afforded a 10-run lead, there was still a lot of baseball left to play.
"It wasn't easy because I still had to come out and do my work," Alba said. "I wanted to protect the lead. So it was easy and it wasn't easy."
Relievers Marcus Villar and Andres Lopez combined for one-hit relief over the final two innings to finish up for the Knights.