Westminster Christian Survives A Close Call With TERRA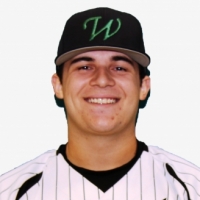 The Westminster Christian Warriors received a scare from the TERRA Institute Wolves on Thursday night. Entering the game a perfect record and having made short work of their last three opponents, the Warriors fell down early and needed a walk-off RBI by Jake Zarrello to escape with the comeback win.
The game-winner was the fourth RBI of the night for Zarrello, who went 3-for-5.
"When you are named a captain, it's for a reason," said Westminster manager Emil Castellanos. "Today, Jake Zarello showed why he is captain of this team. Big time players come through in the clutch when it counts."
The visiting Wolves jumped all over Westminster at the onset. After scoring a run in the first they piled on with three more in the second. Luis Trujillo doubled home Kiki Perez and later scored himself, while Jordan Arroyo scored as a courtesy runner for Danny Labrador.
The Wolves extended the lead to 5-0 courtesy of a Matt Muinna RBI in the fifth, but then the Warriors came alive.
After two strike outs to start their half of the inning, the next three Warriors to step into the box found a way on base. Leadoff man Max Pinto singled, Clinton Gulley reached on an error and Michael Arencibia was hit by a pitch to load the bases. Zarrello then lined a single into right field to bring them all home. His courtesy runner, Mike Acosta, later scored on a Luis Aviles base hit to narrow the deficit to 5-4.
Nicky Perez knotted things up the following inning by stealing home and a one-out single by Pinto, coupled with a walk by Arencibia set the stage for Zarrello's heroics in the seventh.