Coral Reef's Stathopulos Fires Two-hit Shutout At Homestead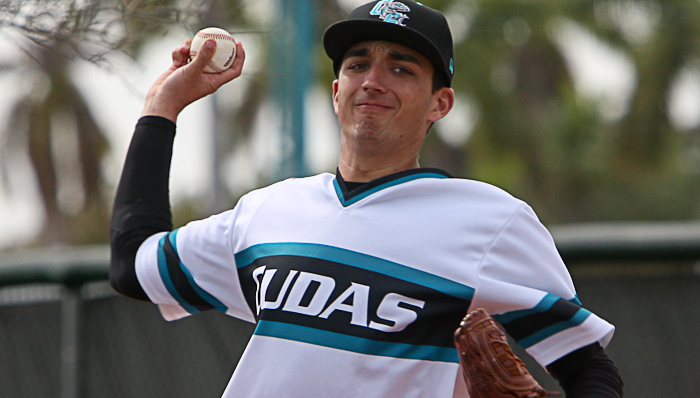 Coral Reef senior pitcher John Stathopulos fired a complete-game, two-hit shutout and the Barracudas broke through with a big sixth inning to down visiting Homestead 3-0 Tuesday afternoon in a 9A-16 game.
Stathopulos faced just two batters over the minimum and needed just 62 pitches to shut out the Broncos. He struck out six and did not walk a batter, but did hit one. The Broncos (3-5, 0-2) were limited to a second-inning single by Alexis Yepez and a sixth-inning single from Jesus Diaz.
"We couldn't get that one timely hit to put the pressure on them. It was a good game, though," said Homestead Manager Bruce Berman.
Stathopulos retired the first six batters he faced. Following Yepez' single, he retired the next eight before finishing strong, setting down the final six batters he faced. He mixed his curveball in with his fastball to near perfection.
"I was just doing my job, throwing strikes. That's all I worry about," Stathopulos said. "I was on it today. My arm felt great. The curveball was good today."
A three-run sixth inning provided Stathopulos with all the run support he needed. Coral Reef lead-off hitter Dylan Gonzalez scored the first run of the game. He was hit by a pitch to open the inning and moved to second on a sacrifice bunt from Markel Arnaiz. Two wild pitches later and Gonzalez was the first to cross the plate.
Kevin Beltran, running for Tyler Everett, who drew an intentional walk, scored on a Randy Joseph single. It was the only RBI of the game and Joseph later scored the final run of the afternoon on a throwing error.
"My coach was telling me that I was looking a little tight at bat," Joseph said. "So I just loosened up and relaxed a little bit. I saw the ball all the way and I made contact with it."
Joseph stroked a fastball through the box for one of two hits in the inning.
"I looked it in all the way and made sure to turn my hips at the exact time I needed to and drove the ball," he said.
Pinch-hitter Mike Sanchez also singled in the sixth inning. The Barracudas made good use of only four hits. Nate Rosa and Pedro Sanchez had the other two, both singles.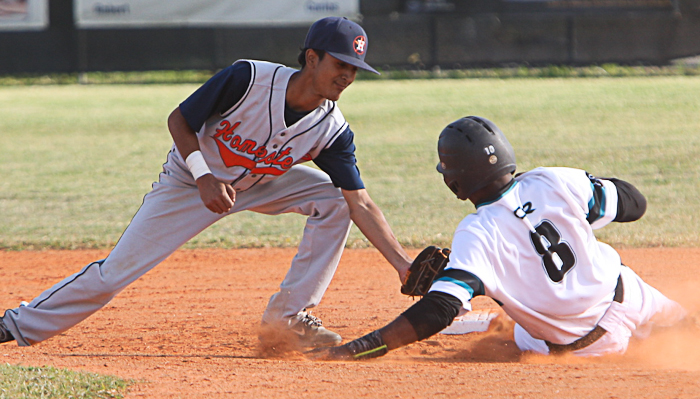 It was a welcomed change for the hard-luck Barracudas (3-3, 1-2), a team that hasn't scored a lot of runs this season.
"Both John and Jake Sheeder, I want to say it's said because the last four weeks they've thrown well enough to a win," Coral Reef Manager Tony Meilan said. "But the bats have been real slow. We lost to South Dade last week, 1-0. The four games that we've won, we've scratched through."
This time, though, it was Homestead experiencing the hard luck. Broncos starter Jan Mattei pitched well enough to win, tossing a complete-game four-hitter. He struck out four and walked three, and did not allow a Coral Reef player past first base through four innings.
"It was his best outing of the year," Berman said of the lefty. "He pitched a great game for us. You couldn't ask for more from him."