Goleman Comes Back In Win Over Miami Jackson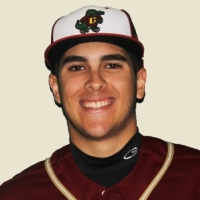 The Goleman Gators stayed perfect in 2016 thanks to a 5-4 comeback victory against the Miami Jackson Generals on Wednesday. The Gators are now 8-0 overall and 5-0 in district 6A-16, giving them a commanding lead in the race for the top seed. Meanwhile, the Generals drop to 3-4.
After remaining dormant and only recording two base hits through the first four innings, the Gators' bats finally came alive in the fifth. The first four hitters of the frame alternated between walks and singles before Michael Avendano and Brandon Paez let loose with a pair of back-to-back doubles. For Paez, the double drove in two runs and was the second hit of a 2-for-2 game. When the smoke cleared, Goleman had scored five runs and had taken its first lead of the game.
The victory marks the second time that the Gators have made a late inning comeback at home this season. Manager Jose Lopez is proud of how his team has learned to deal with adversity.
"In my opinion, it was a sign of a team that doesn't quit and tries to look comfortable when the game makes things uncomfortable," said Lopez. "We had a bad day today in our two strengths, which are defense and pitching, but we found a way to get the victory."
Miami Jackson took command early, using of a pair of lead-off walks by Joel Rivera and Hector Rodriguez as well as a couple of Goleman miscues to plate three runs in the top of the first. Rivera added to the lead in the fourth, scoring on a sacrifice fly by Armando Prieto to make it a 4-0 advantage.
Kerlin Mateo walked to start the Generals' half of the sixth. Mateo eventually advanced to third with two out, putting the tying run just 90 feet away. But Goleman reliever Jeremie Garcia was able to escape the jam unscathed.
Garcia then fanned the first two batters of the seventh, before the Generals once again made things interesting. Jackson put the tying and go-ahead runs on base before a fielder's choice ended the game.