HSBN March Madness Black Bracket Recap – March 21st, 2016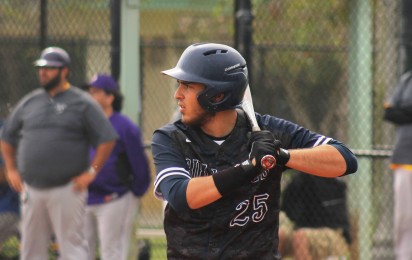 Upsets were the special of the day Monday in the Black Bracket on the HSBN March Madness Shootout. In five of the seven games, the higher seed prevailed over the lower seed, thus adding to the madness the tournament has stirred since opening day Saturday.
Top-seeded Coral Glades fell to #9 Miami Senior 4-3 in 11 innings. It was the second win in a row for the Stingarees (5-10) following a seven-game losing streak. Miami Senior will face #13 South Miami in a semifinal at 1 p.m. Tuesday at Killian.
The Cobras (6-9) overcame a two-run deficit to score four in the top of the third en route to a 5-4 win over Ferguson. Michael Cabo pitched four and two-thirds innings, striking out two, for the Cobras, who are on a three-game winning streak after losing six in a row. Kevin Capote went 2-for-3 with a double, two runs and an RBI, and Randy Garcia added two hits, including a double, and drove in two runs.
#10 Coral Springs Charter topped #2 Miami Sunset 2-0, breaking a scoreless tie with a pair of one-run innings in the sixth and seventh. Jason Chandilall tossed a complete game, striking out four and allowing three hits while walking one. James Doherty went 3-for-3 with a triple and three runs. The Panthers will take on #6 Coral Reef at 10 a.m. today at Pompano Field A in a semifinal.
The Barracudas won two games for the first time since the first week of the season as it got past #3 American 3-1. #16 Boynton Beach broke a six-game losing streak of its own when it beat #15 Coconut Creek 15-4. The Tigers (2-11) will take on Pompano Beach at 4 p.m. at Pompano Field B.
#12 Hialeah Educational bounced back from Saturday's loss to Ferguson as it routed #14 South Plantation 10-0, and #7 Reagan also won in a rout, beating #8 Keys Gate Charter 10-0. Lenin Perez went 3-for-3 with three RBIs and two runs for the Bison (6-10), who came back from Saturday's loss to Coral Springs Charter.