Mourning's Guardarrama Shuts Out Southridge In 1-0 Win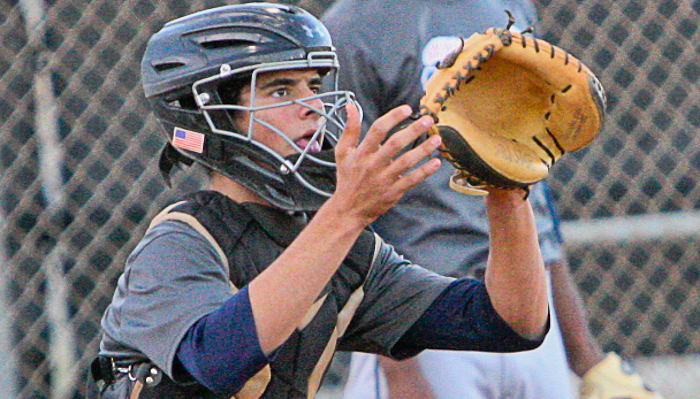 Mourning senior pitcher Marcel Guardarrama threw a complete-game, two-hit shutout and the Sharks pushed across a seventh-inning run to slip past Southridge 1-0 Thursday night in the HSBN Miami-Dade Game of the Week at Robbie Smith Field. Guardarrama cruised through five innings of the non-district game before working out of a sixth-inning bases-loaded jam. He then finished strong, striking out the final two Spartans in the seventh inning to finish the shutout.
Junior catcher Max Liff scored the game's only run after opening the top of the seventh inning with a triple. He came home on a perfectly-executed suicide-squeeze bunt from Anthony Antingua.
"Finally the baseball Gods were on our side today," Mourning Sharks manager Edwin Bonilla said. "We had the luck go our way."
The Sharks improved to 5-6 for the season, winning their third consecutive game.
Liff said he was hoping to make something happen against Southridge starter Rey Jackson, who had his no-hitter broken up an inning earlier by Jim Varona. His one-out single was the Sharks' only hit entering the seventh inning against Jackson, who struck out eight and walked just two over six innings of work. Liff said his only thought after making contact was to reach base safely.
"I just tried to make contact," Liff said. "Just get on base. Just run. That's all I thought was just keep going."
Liff's long fly ball to right field rolled all the way to the fence and his only thought was getting to third base.
"Yeah, 100 percent, just put my head down and run," Liff said. "The second I got on base I knew my team was going to back me up and we were going to win. We were winning that game."
But not before Guardarrama recorded his seventh and final strikeout. The two hits he yielded weren a second-inning single to Nick Deegan and a seventh-inning single to Brandon Abreu.
"I felt perfect," Guardarrama said. "Right from the bullpen I knew I was going to be accurate. The slider was working. Each slider I threw was right around the strike zone. People were swinging and missing. I usually feel in the bullpen what pitches are feeling right, either my curveball, slider or change up. In the bullpen it was my slider. So I went with my slider today."
It was a good decision. Guardarrama faced just two batters over the minimum through five innings before running into some difficulty in the sixth. Two walks and an error filled the bases for Southridge with just one out. But the righty retired the next two batters to maintain the scoreless tie.
"You've got to take your hat off to their pitcher," Southridge Spartans manager Ed Doskow said. "He pitched a great ballgame. They executed their part, they win; simple baseball."
The Spartans slipped to 7-5 for the season. Four of those losses have each been by one run.