Sardinas' Two-Homer Inning Powers Columbus Past Ferguson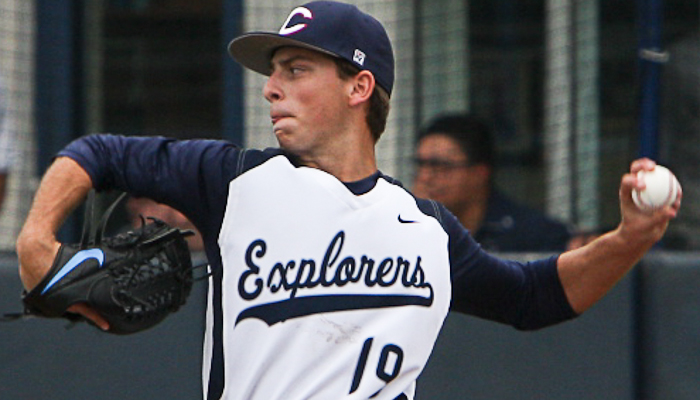 Columbus senior Hernen Sardinas hit two homers in a nine-run third inning and two Explorers' pitchers combined to no-hit Ferguson in a 12-0 victory Thursday afternoon at Columbus High.
"There were a lot of long ball today; the lefties had a day today," said Columbus manager Joe Weber. "I think out of our seven hits, six of them came from the lefties."
Sardinas belted a two-run homer to open the floodgates in the third inning, extending a 3-0 lead. The Explorers' left-handed hitting right fielder then lined a two-out, three-run blast over the left-field fence to cap a nine-run inning and lift Columbus (6-3, 4-0) to its sixth consecutive win after opening the season with three straight losses.
Sardinas hit both homers on fastballs in his wheelhouse. It was the first time that Sardinas had ever hit two homers in one inning.
"Both were high and in," Sardinas said. "I like those. I was looking for a couple of pitches I could drive. Thankfully I got both of them and I was able to do something with them to help the team win. It feels great, but really anything to help the team win."
Lefty-hitting Danny Bello highlighted a three-run first inning with a double off the wall, then smacked a two-run homer just two batters after Sardinas launched his first roundtripper of the inning.
"We fell behind on some hitters and you can't do that against a good hitting team," Ferguson Falcons manager Daniel Bernard said.
That was more than enough offensive production for Columbus pitching. Senior lefty Andy Arguelles threw the first four innings and Alex Acevedo worked the final inning of a game shortened by the run-rule. Arguelles rocked along through four innings relying on his fastball and curve to make short work of the Falcons (2-5, 0-4).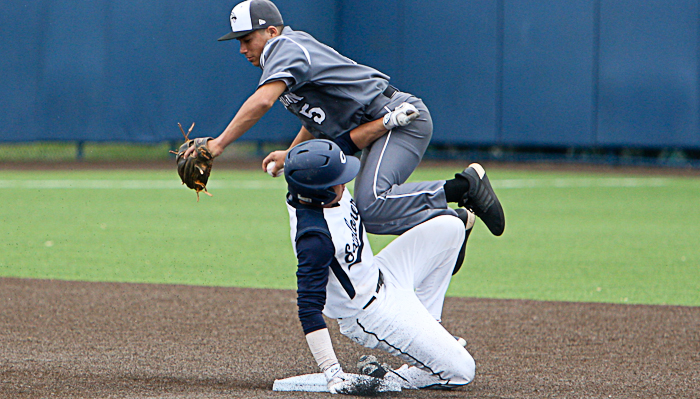 "My slider wasn't that good in the pen," Arguelles said. "We sort of let the curveball run, and the change-up we didn't have to use that much because I was throwing pretty hard. One thing I think of when I go into starts is, Web tells us to just throw strikes and trust in your stuff and usually you'll come out alright. I think I did that tonight. I've done that the last couple of performances."
While he may not quite be Johnny Van Der Meer, Arguelles did post two no-hit outings against Ferguson this season. He also tossed a no-hitter in a five-inning, 11-1 win on February 17th.
"That's the second time for Arguellos," Weber said. "The first time he threw five innings and gave up no hits. Today he threw four innings against them, gave up no hits. The defense was really good, too. The kids are playing well, that's six in a row and 4-0 in the district after a slow start, so we'll take it."
Columbus also scored a couple of runs in the third inning without the benefit of a base hit. Chris Bohrer walked and scored when J.C. Carulla was hit by a pitch with the bases loaded. Christian Rodriguez later crossed the plate on a wild pitch.