Touron, Top Of The Lineup Lifts Gulliver Past SLAM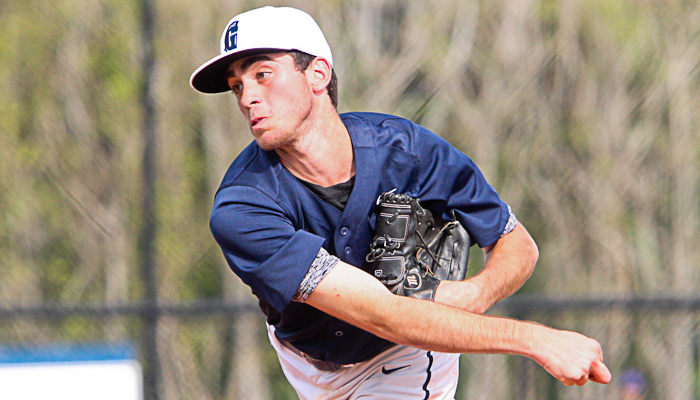 Adrian DelCastillo and Alex Erro, the two top hitters in the Gulliver Prep lineup, each homered and together accounted for five runs in the Raiders' 7-0 non-district victory over visiting SLAM Academy Friday afternoon in the HSBN Miami-Dade Game of the Week.
Coupled with the Raiders' top-of-the-lineup success was pitcher Robert Touron, who threw six innings of three-hit ball and did not allow a runner past first base until the fifth inning when Titans junior Andres Santana walked and moved to second on a ground out. Touron yielded two hits in the sixth inning but was bailed out of a jam when a Titans runner was thrown out on a close play at the plate.
But the game had long since been decided thanks to the bats of DelCastillo and Erro. The Raiders (7-3) took a 2-0 lead in the bottom of the first inning when DelCastillo walked and Erro drove a 3-1 fastball out of the park. Erro admitted that he wasn't sure the ball would clear the fence when it left his bat.
"I had a place in my mind where I wanted the ball to be in and he threw it there," Erro said. "The starting pitcher was wild at the beginning of the game, so I was making sure it was going to be a ball in the zone. I guess he made a mistake and left the up and I put a pretty good swing on it. I hit it solid, but I hit it up, and I guess it just kept on carrying."
The Raiders doubled the lead to 4-0 in the third when DelCastillo led off with a homer and Erro singled, stole a base and scored on an error. The lead ballooned to 6-0 an inning later when Andres Machado delivered an RBI-single, scoring courtesy runner Asa Agnoli, running for catcher Dylon Samale, who singled as part of a 2-for-3 day.
DelCastillo added an RBI, scoring Kevin Maura, who also singled and stole a base. Erro drove in the final run of the game on a fielder's choice grounder that plated Agnoli, who was running for Samale a second time.
"It was a good way to bounce back," Gulliver Prep manager Manny Crespo said. "We lost our last game and we came out and played really well both offensively and defensively."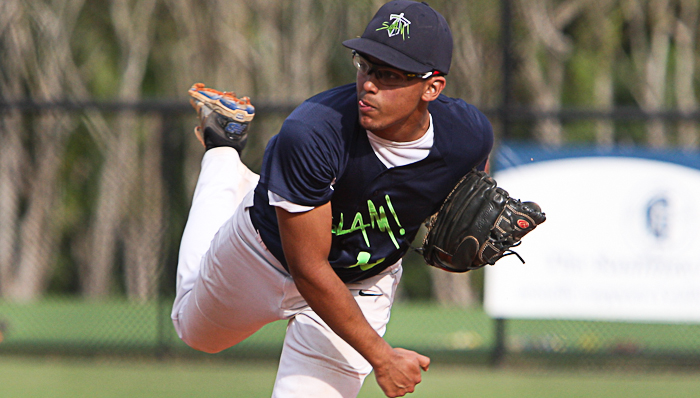 The Raiders' Raymond Gil also contributed to the eight-hit attack with two of his own, including a double, and he added a stolen base. It was more than enough offense for Touron, who rocked along for six innings before Javy Valdes closed it out with solid inning of relief.
"I felt pretty good," Touron said. "I knew I was going to have a good day."
A slight adjustment in the bullpen pre-game helped establish his repertoire of pitches in the game.
"In the pen my slider wasn't really working," Touron said. "But then my coach, he helped me fix the grip while I was warming up in the pen and I started to get it to work in the game and I was throwing it pretty good. So I was mixing in my slider and my fastball. My slider was good; they didn't know what was coming."
The Titans (7-2) were led by Brian Frias, who had two of the team's three hits.