Belen Jesuit Cruises Past Westminster Christian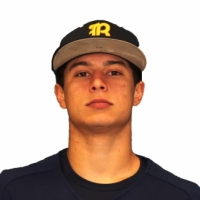 Belen Jesuit won its second straight when it knocked off Westminster Christian 10-4 on Thursday.
The Warriors took an early lead by grabbing a run in the first. With two outs, Luis Aviles doubled to left to get things going. A double by Jakob Zarello plated Aviles, before the Wolverines seized the momentum.
Belen took control with three runs in the third. Alex Falla doubled to score CJ Vazquez and Eric Wilson. Kevin Martin's single brought home Andrew Hernandez.
Chris Del Castillo scored on an error, and Mario Robaina's base hit drove in Falla for two more runs in the fourth.
Four more runs boosted Belen's lead to 10-1 in the bottom of the fifth, but the Warriors remained undaunted and came back for three runs in the top of the sixth. Tyler Paige led off with a single, and after a strikeout, Michael Arencibia walked. After another strikeout, Max Pinto doubled to score Paige. Anthony Pilar doubled to score Arencibia and Pinto before a groundout ended things.
Winning pitcher Pablo Arevalo gave up six hits, but Belen Manager Jerry Albert said that didn't do much damage.
"Pablo rarely has big innings against him," Albert said. "They scored a run in the first and after that he scattered the hits and continued to get the outs when he needed to. Defensively, we were solid. We turned a couple of nice double plays, one in the middle of the game and one to end it. Our first baseman had a terrific game."
A balanced offense carried the Wolverines to victory. Robaina went 3-for-4 with two RBIs, Falla went 2-for-2 with two runs and two RBIs, and Johnny Barditch went 2-for-4 with a run. Hernandez added a hit and drove in two.
"Offensively, the lineup produced top to bottom," Albert said. "Falla, Andrew, Barditch and Mario all had great games at the plate. Hitting tends to be contagious, and they fed off of each other today throughout the lineup."
Albert said although the Wolverines won only one of four games in Orlando last week in the Catholic Challenge tournament, the trip was winner in other ways.
"We enjoy taking trips outside of the area," Albert said. "It always seems to bring the team together. We told the kids after the last game in Orlando that we were still capable of doing some very special things this season as long as they kept working at their game and stayed together as a team. Their work ethic and behavior is excellent, and now as we get to the most important part of the season, everything is coming together for us. We couldn't be happier with them."