Cardiac Pace Offense Strikes Again in Regional Semifinal Win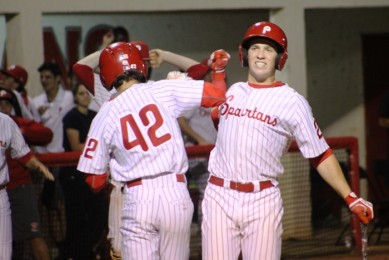 Photo Gallery
The Monsignor Pace offense is hitting under .300 for the season, yet the team has racked up 25 wins this season. The Spartans are a glaring example of how stats in high school baseball mean nothing, and execution is all that matters.
On Thursday night, facing one of the top pitchers in the county in Gulliver Prep's Robert Touron, and with their own ace on the hill, Chris Rodriguez, the Spartans were again able to create fifth inning magic that has helped them survive the last two rounds of regional play.
This time, it was a three-run fifth inning that led to a 4-2 victory over the Raiders in a 5A regional semifinal played Thursday night in Miami Gardens.
"That fifth seems to be our inning," said Pace manager Tom Duffin. "The last two games, against Key West, and tonight, something just happens in that inning where we manufacture runs."
Manufacture is the correct word for what happened in the fifth Thursday. With Touron holding the Spartans to just three hits through the first four innings, the Raiders took a 2-1 lead into the frame.
Brandon Cruz led the inning off by working a walk. Jonathan Ledesma then sacrificed pinch runner John Merril to second. Anthony Sanabria walked, and pinch hitter Ken Gonzalez hit a first-pitch infield single to deep short, loading the bases. Jonathan Reyes-Diaz then singled, and when Bryan Diaz was hit by a pitch, the Spartans had their first lead of the game.
After tacking on another run, Pace and Rodriguez closed out the final six outs to move into the regional finals versus Pompano Beach on Tuesday night.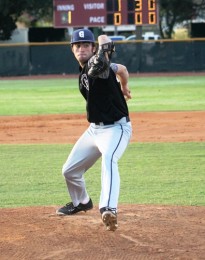 For Rodriguez, it was a struggle all night without his best stuff. With scouts eating up the pitcher's duel between Rodriguez and Touron, Rodriguez had to consistently work out of trouble.
"I did not have my best stuff today," said Rodriguez. "But some of that had to do with how great those hitters were I was facing. Gulliver has a great team, and as I've said before, they are friends, and tonight, I can admit, they knocked me around. I give them a lot of credit."
But, as true aces often do, Rodriguez was able to wiggle out of several jams, coming up with big pitches when he needed them most.
"That is a great hitting team he faced tonight," said Duffin. "Chris wasn't as sharp as we are used to, but he made pitches when he had to. He made the kind of pitches you need to make if you want to beat a great team like Gulliver and advance."
The Raiders hit the ball hard all night, something Manager Manny Crespo Jr. expected.
"Most people didn't expect us to hit the ball like that off a top pitcher like Chris," said Crespo Jr., "But I did. These guys are very good hitters, and have been hitting strong pitching all year. We had 11 hits and only two runs. Sometimes, the same thing that hurts is what shows the beauty of the game of baseball."
The Raiders started the season losing two of their first three games in the HSBN First Pitch Frenzy, but since have gone 18-4.
"It took some time," said Crespo Jr. "These guys are exposed now to summer travel teams that are geared towards individual performance. It takes a while to get them to understand that baseball is a team game, and no matter how great your talent, if you don't play as a team, you don't win. As the year went on, they started to understand, and we played better and better as the season progressed."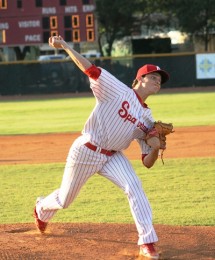 Gulliver will be a team that will be heard from again in 2017, as they will return a majority of juniors and sophomores.
Pace, in a similar situation as several teams that were rained out this week, faces the possibility of not having Rodriguez on the mound in the regional final.
"I'm not worried about that," said Duffin. "We have several other guys that have won big games for us this year. Whoever is on the mound, we have full confidence in. These guys have been building with each other for the past couple years, and they just are a great group of kids with a will to win."
Rodriguez agreed.
"It doesn't matter whether it is me, or one of our other pitchers on the mound," Rodriguez said. "We have one goal in mind, and we are a team. No matter who is out there, we will find a way to get it done."