HSBN All-Star Weekend Set With Broward Vs. Miami Clashes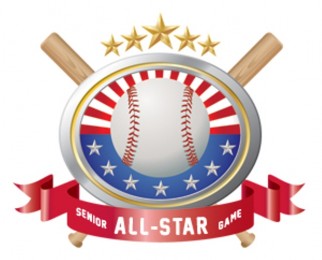 HSBN Miami-Dade All-Star Rosters
Ever wondered what would happen if the top public school players in Broward faced off with the top public school players from Miami? What about the top private school players from each county squaring off for county bragging rights?
Well, wonder no more. All the best seniors from Broward and Miami will come together on one day to celebrate their high school careers.
Saturday, June 10th will be a day to remember for years to come for all South Florida baseball fans. On All-Star Saturday, the Broward Private school all-star team will face off with the Miami Private school all-star team at 2:30PM.
As if one game was not enough, there will be a second game taking place at 7:30PM, the Broward Public school team versus the Miami Public school squad. The two games will take place at Nova High School in Davie, home earlier this year to the HSBN Media Day event, and now to what is sure to become two of the top all-star events in the country.
"All-Star baseball is one of the highlights of the high school season," said legendary Nova Manager Pat McQuaid. "It is a privilege to team up with HSBN to host All-Star Baseball Saturday at Doug Amos Stadium at Nova High School. It is an honor to showcase our beautiful complex while helping HSBN promote high school baseball in South Florida."
While game structure will be different in 2017, the All-Star Game and Awards Event presented by LuCa Elite, will remain mostly unchanged. Players will still have a practice the week of the game to get their uniforms and do photo shoots. On game day, players will be treated, as in years past, to a full dinner and pregame routine, and HSBN All-American Awards will be handed out between innings. This is an event organizers have envisioned for a long time.
"These players get to play within their county all year long," said HSBN Co-Founder Anthony Uttariello. "We are always looking for ways to raise excitement at our HSBN events, and having Broward and Miami seniors square off with bragging rights for their county at stake, it was a no-brainer again this season."
The Managers for the game are set, with Pompano's' Joe Giummule managing the Broward public team, and University Manager Josh Snyder, managing the private school team.
Like HSBN, the Broward managers are fired up for the battle between the two counties.
"It is an honor to be selected as the manager of the Private school all-star team," said Snyder. "This is an honor I share with my assistant coaches and players. I look forward to being around and watching so many great players."
Giummule agreed.
"I am honored to be asked by HSBN to manage the public school team in this year's all-star game," said Giummule. "I look forward to coaching all these great ballplayers."
In Miami, Westminster Christian Manager Emil Castellanos will manage the private school team, and Palmetto's Danny Smith will manage the public school squad.
"I am truly honored and excited to have the opportunity to coach the best players in Dade County," said Smith. "I look forward to meeting with players, getting to know them a bit, and have a little fun playing the game."
Admission for each game and awards event will be $10 for adults and children over eight years-old. Children under eight will get to experience this historic event for free. Ticket prices include admission into both events on All-Star Saturday.