Surprising Palmer Trinity Season Comes To An End In Regionals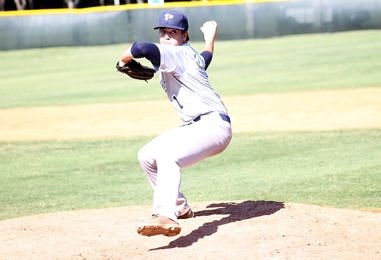 Palmer Trinity had one of their best seasons in the history of the school in 2017. Unfortunately, their magical ride came to an end on Wednesday with a 5-1 regional semifinal loss at the hands of defending 4A champion Calvary Christian.
"We just didn't have the firepower to overcome those guys," said Falcons Manager Donnie Harvey. "I told the kids, 'This is going to sting today because it is fresh, but tomorrow when you wake up you can feel proud that you were a part of one of the best teams ever at the school.'"
The Calvary Christian baseball team may have been the most overlooked defending state champion in history in 2017. The Eagles, who rose to prominence last year with their improbable state run, have flown under the radar for most of this season thanks to the magical regular season from district rival University School.
In the playoffs, however, the Eagles have served notice that they will play second fiddle to no team. After wrestling the district title away from University last week in a gut-wrenching game, the Eagles continued their playoff mastery Wednesday afternoon by controlling their regional semifinal against Palmer Trinity throughout, en route to a 5-1 win.
"Last year was a different year and a different group of guys," said Eagles Manager Alan Kunkle. "This year, our record has not been there, but we played a tough schedule and lost a lot of one run games. Towards the end, we really started to figure out how to win those tight games, and we have been on a roll."
Fortunately for Calvary, this was not one of those tight affairs. The Eagles scored two runs in the first, and then watched as starting pitcher Jake Eder dominated a Falcons lineup that had no answers for the lefty.
"Early in the game I wanted to just get ahead and throw strikes and challenge their hitters," said Eder. "As the game wore on, I started to work in my off-speed stuff. I felt real comfortable out there on the mound, and the early lead always helps."
That lead came courtesy of first inning singles from Dante Girardi and Jake Rozenblum, and a double off the bat of Jake Holland.
"Jake had been hurt there for some games in the middle of the year, and when he came back, it seems like he found his timing," said Kunkle. "This is a great time of year to get him going. Christian (Scott) has been carrying us all year offensively, coming up with big hit after big hit, so it was nice to see Jake get things going today."
The game remained 2-0 into the fifth inning thanks to a strong performance by the Falcons' Owen Almeida. The Falcons ace held a strong Eagles lineup down, something not lost on his manager.
"He has been doing that all year," said Harvey. "That is a very good hitting team, and he battled all day. If not for a couple defensive mistakes, that score would have been much closer, and that is a testament to Owen's performance on the mound."
Those couple of defensive miscues came in the fifth, when two errors and doubles by Holland and Cameron Stadler extended the lead to 5-0, more than enough for Eder, who was cruising. Eder closed the game with six innings of work, striking out 12, while only giving up one hit.
"Jake was great today," said Kunkle. "He was hitting his spots. We didn't know too much about this Palmer team, and you never can take a team for granted this late in the playoffs, so it was great that Jake gave us that type of dominant performance on the mound."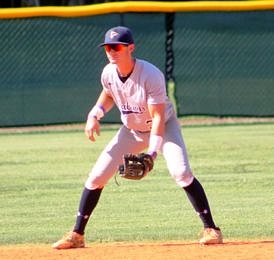 As for the hitting star, Holland, being a part of bit playoff games is nothing new. The Eagles catcher came over this year from Archbishop McCarthy, a program known for their playoff acumen.
"It is always good to have some experience in games like this," said Holland. "But our whole team was on the same page today, and we have been playing really well. We are ready for whatever comes our way."
What is coming their way is a match-up with one of Miami's top teams, Westminster Christian. Once again, the Eagles will be on the road, but having won in Miami last year in the regional finals, the team looks up to the challenge.
"Westminster Christian has players all over the field, and we know they are well-coached and will be ready," said Kunkle. "We want to just go down there and play our game, and hopefully we can continue to get big hits when we need them."