Freshman Hernandez Leads Miami Springs Past Goleman
Photo Gallery
Freshman Lazaro Hernandez couldn't decide which was more satisfying, his two RBI singles or his momentum-changing diving catch in the outfield. Each played significantly in Miami Springs' 3-2 win at Goleman on Monday afternoon in the District 6A-16 opener.
"I'll take both," Hernandez said of his two choices. "I'm just glad I could get my guys in. They did a good job getting on base."
Both of Hernandez's hits plated junior shortstop Bruce Yanez, who also delivered a pair of single for the Golden Hawks, who improved to 3-0 for the season.
But it was Hernandez's sprawling catch in left field of a line drive off the bat of Goleman lead-off hitter John Urena in the fifth inning that pulled the plug on what looked like a big rally for the home team.
Urena had two hits and scored a run to lead the Gators (0-4), who lost for the third time this season by one run.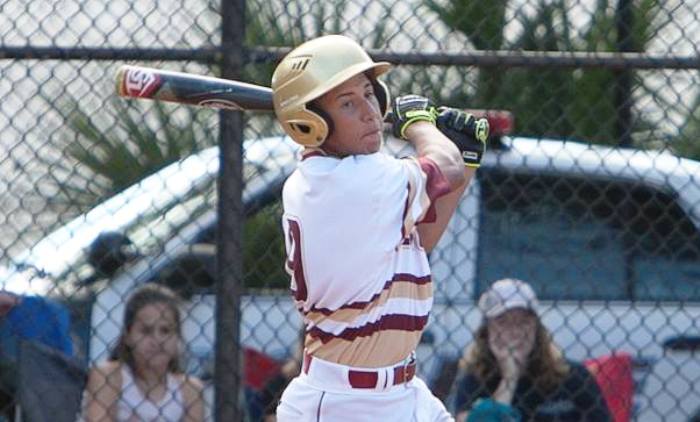 "I got a good jump on it and just laid out," Hernandez said of the defensive play of the game.
It's the kind of effort that certainly didn't catch Miami Springs manager David Fanshawe by surprise. "He's really playing up to expectations," Fanshawe said.
The Golden Hawks erased a 2-1 deficit with two runs in the fifth inning. Lead-off batter Justin Steffen scored what proved to be the deciding run on a throwing error.
The hard-luck Gators were kept off the scoreboard after a two-run third inning with outstanding pitching from both starter and winner Joel Gonzalez and two innings of relief work from Orlando Borotto, who earned the save.
The two combined on a three-hitter. They also got help defensively from catcher Tommy Diaz, who picked off two baserunners, including the final out of the game at third base.
"Joey kept us in the ballgame and Tommy made some huge plays, really big outs," said Fanshawe.
It's just been that kind of a season so far for the Gators.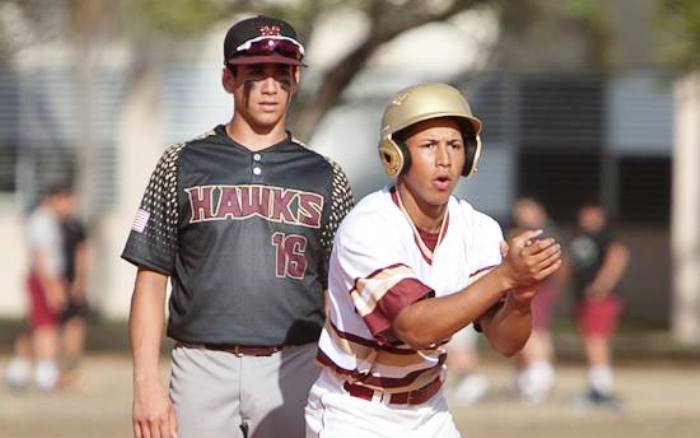 "We've hit rock bottom already," said Goleman manager Jose Lopez. "We haven't been producing at the plate. We're not the power-charged team that we've been in the past few years. But those bats will come around."
Senior left-hander Nicholas Rodriguez pitched well for the Gators, scattering seven hits over six innings. He struck out four and walked just two, and only two of the three runs allowed were earned.
Goleman took a 2-1 lead in the third inning. Jorge Reyes, who was hit by a pitch, raced around to third on a double by Urena. He alertly scored on an infield ground out, and Urena followed him home on an error.