Doctors Charter Walks Off For First-Ever District Win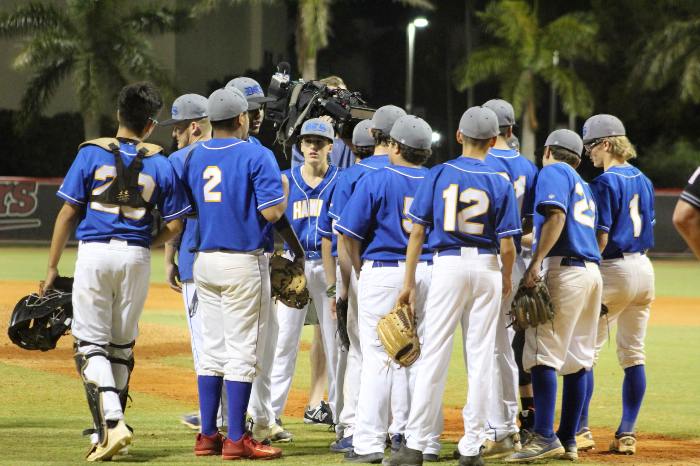 A lot of new history happened all in one night on one play on Tuesday for Doctors Charter Hawks. Zach Gallo delivered a sacrifice flyout to allow Charlie Calli to score and send the Hawks walk-off winners with a 14-13 victory over Dade Christian, earning the first walk-off and first district win in program history.
Doctors Charter (2-4, 1-2) entered into 3A-8 this season to compete in district play for the first time, and now they are moving up the district standings. It is an exciting time for the young team as it sets new accomplishments nearly every time out.
It was a nice turnaround from a season ago, when Dade Christian won 13-2 in their first-ever meeting.
"What matters what matters most is that the Hawks were down 12-2 after an inning-and-a-half and they never gave up, never quit, never stopped battling," Doctors Charter manager Paul Calli said. "What matters most is that every player contributed and every player played hard for their teammates."
Charlie Calli was a workhorse on the mound, going six strong innings. The sophomore right-hander struck out 12 to earn the victory after coming on in relief in the third inning. After putting 12 runs on the board in the first two frames, the Crusaders managed just one more run the rest of the way.
The Hawks got plenty of offense in the comeback. Maximo Medina was 1-for-3 with a double, three RBIs and two runs, Nate Vincent scored three times and Dom Martinez scored twice.