Doral Comes Unglued In 7A Semifinal Loss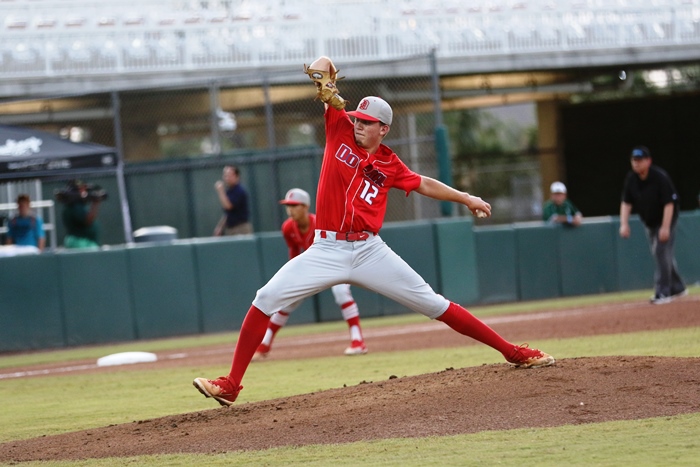 The highly anticipated 7A semifinal match-up between Venice and Doral never materialized into a dramatic classic as the Indians scored nine runs in the second inning, leaving the Firebirds shellshocked, in what ended up an 11-1 Venice win.
"We haven't been a high scoring team this season, and even if we were, nobody expects to come up here and score nine runs in an inning," said Indians Manager Craig Faulkner. "But it is a credit to our guys, who I thought had tremendous approaches tonight, and di a lot of things right at the plate."
Doral sent sophomore Adrian Figueroa to the mound, and the young lefty showed expected signs of nerves early in this one. Venice, who has been a mainstay at the state tournament, frustrated not only Figueroa, but all Firebird fans in the second inning.
The inning began innocently enough, with Jakob Zito doubling and moving to third on a Chase Latchford sacrifice bunt. Danny Rodriguez, Nick Riccardi, and Chase Dyle all worked walks, and the Indians had the lead. Kevin Dubrule then singled, extending the lead to 3-0.
After a popout, it appeared Figueroa may work out of the jam and limit the damage.
Venice had other ideas. Mitch Donofrio doubled, Mac Guscette singled, and Zito singled, and suddenly the Indians were up 7-0.
After an error, Rodriguez singled and the nine run inning was complete.
"We didn't expect to score that many runs early in the game, but once the offense got rolling it was fun," said Donofrio. "We knew at that point that we were going to continue to have good at-bats and not have any letdowns."
With a nine run lead, Venice had the game in the hands of Orien Kerkering. The right-hander dominated a potent Firebirds lineup, allowing no hits until the final inning. It was something Faulkner has seen before from his ace.
"That the way Orien has been pitching all year," said Faulkner. "We don't usually give him that many runs to work with. But when he gets any kind of lead, you can expect that he is going to bear down and get the job done."
So how does a pitcher keep his focus with a 9-0 lead?
"Its the state semifinals," said Kerkering. "No matter what the score is, I have to keep the same mindset of getting ahead of batters and finishing my pitches. It does make it a bit easier when the offense puts up runs like they did tonight."
Doral, a team accustomed to putting up runs, were stifled all night by the righty.
"I went and scouted him last week when they faced Mitchell," said Firebirds Manager Ralph Suarez. "We knew he relied on his off-speed stuff, and he did that tonight. He did a good job of keeping our hitters off-balance."
For all of the chaos that was happening to his team on the field, Suarez remained upbeat in the dugout most of the night, and never lost the composure some coaches may have in a game such as this.
"I've been doing this for 30 years,' said Suarez. "I had to have learned something along the way. This is a process that we just started four years ago, and these guys have come a long way. We took another step this year in getting up here to states. We will be back, and hopefully we learn from what happened here tonight."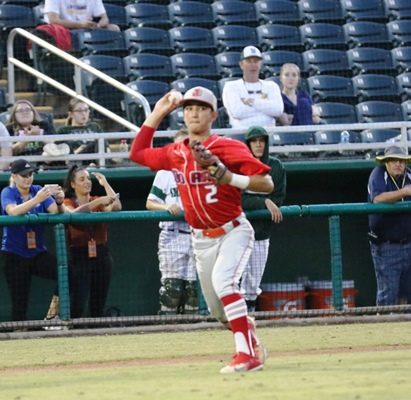 On the other side, Venice has already gone through that learning curve, as the Indians have been at states eight of the past nine years. It is something that is expected in the program, and now the Indians turn their attention to refocusing for a championship game against Pace.
"We aren't going to be overconfident," said Faulkner. "Pace is a good team, we saw that earlier today. It is going to be a good game. Both teams are going to be prepared, and our guys will be ready to go. We have to put this one behind us quickly and be ready for the championship game tomorrow."
Donofrio agreed.
"We played well tonight, but we are not overconfident," he said. "We still have to come out and have good at bats, pitch well, and play good defense if we want to accomplish what we want to do, which is a state title."