Prevost Leads Miami Springs Past Goleman For 6A-16 Title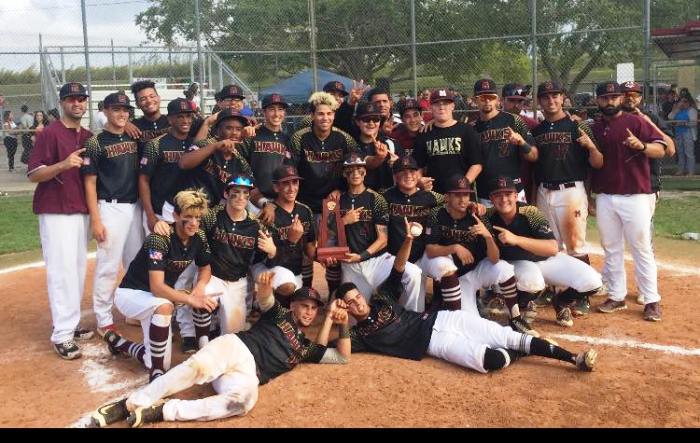 Thursday's 6A-16 district championship was an old-fashioned duel between two old rivals, as Miami Springs' Javier Prevost prevailed over the Gators and starter John Ureña with a 2-1 victory. The Hawks celebrate their first district title in five years, another close victory over Goleman. It seems as though the two rivals slug it out every season, with this most current round going in favor of Miami Springs.
Prevost managed to keep runners from scoring, even though the Gators (15-10) had plenty of chances. Nearly every starter in the batting order connected for a base hit, but only Daniel Hernandez managed to turn that into a run when he scored on a wild pitch in the third. Prevost only allowed two walks and finished with six strikeouts.
"I am happy for these kids," said Hawks Manager David Fanshawe. "It was a hard fought game."
The Hawks (19-6) scored both of their runs to stake Prevost with a lead right away. Anthony Nunez and Orlando Borotto both walked, Nunez scored on a wild pitch and Borotto followed thanks to an RBI single from Thomas Diaz.
Ureña settled in after that and held the Hawks in check to give his batters an opportunity. The junior left-hander scattered six hits and three walks in five innings, and he struck out seven.
By virtue of reaching the championship, both teams also advanced to next week's regional playoffs. Miami Springs will host Archbishop McCarthy, while Goleman will travel to face American Heritage in the Class 6A Region 4 regional quarterfinals.