Late Rally Dooms Columbus In 9A State Semifinal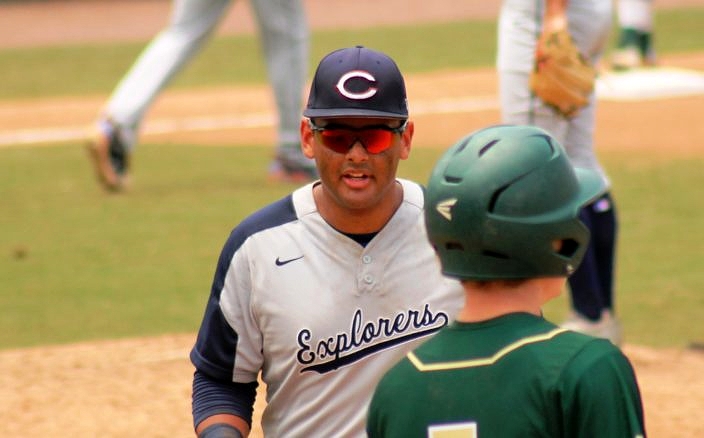 Victory is always possible for those that keep fighting for it.
Saturday afternoon, the Jupiter Warriors refused to go quietly. Even when facing what may have seemed like an insurmountable deficit, Jupiter kept fighting. Taking on a proven ace and a team that has succeeded many times on the biggest stage, the underdogs lived up to their namesake and took over the game like the Warriors they are.
On the strength of a furious, sixth-inning rally, the Warriors stunned the Explorers with a dramatic, 9-4 comeback victory. Jupiter erupted for eight runs in the bottom of the sixth to completely change the tides, as the team advanced on to compete in its first-ever state title game.
"That was disappointing, of course," Columbus manager Joe Weber said. "You work hard to get here, and the game looked like we were in pretty good control of it there for a while. It's baseball. Balls find holes, we couldn't seem to get an out in that last inning and they squared up some balls pretty good too. I'm a little lost for words right now."
Early on things were all going the Explorers' way. Starter Anthony Arguelles locked in right away and the offense staked him with a 3-0 lead through the first three frames.
A pair of runs in the top of the second got the scoring going for Columbus (22-6). E.J. Doskow walked and Ariel Garcia followed with a double to left. Sebastian Serralta then rolled a single into center to push both runners across the plate.
An inning later the Explorers chipped on another run. Joel Gonzalez was hit by a pitch, moved up on a wild pitch, advanced to third off a ground out from Christopher Bohrer and then scored thanks to an RBI double to left from Albert Espinosa.
Throughout the playoffs a lead that size had been more than enough for Arguelles and the Explorers. The right-hander mowed through the Warriors' lineup to put zeroes on the scoreboard, not surrendering his first hit until Ricky Clark led off the bottom of the fourth with a double to left. Jupiter managed to get on the scoreboard that inning, as Peter Cowley supplied a sac-fly to push Clark home to make it a 3-1 ball game.
That certainly appeared to be all that Jupiter was going to get against Arguelles, and Columbus got the run back when Ari Arteaga scored on RBI single deep to shortstop in the top of the sixth.
"Going down after making a couple of mistakes that we don't normally make, all of a sudden it starts looking like it's not your day," Jupiter manager Andy Mook said. "You just keep fighting, keep doing the small things, and keep doing things for each other and not pressing and not giving up."
Everything changed in the bottom of the sixth. The Warriors struck for six hits, including triples from Michael Robinson and Dakota Gaillard. Jupiter batted around the order and sent 12 batters to the plate to completely alter the final outcome.
"I wouldn't change anything what we did," Weber said. "We lost to Palmetto 391 days ago, and we worked for 391 days to get here. Monday we'll go back to work again to getting back here. Sometimes it works out, sometimes it doesn't. But it wasn't for a lack of work, and it wasn't for anything other than that is just wasn't our day today."