Coral Reef Defeats Reagan In Opener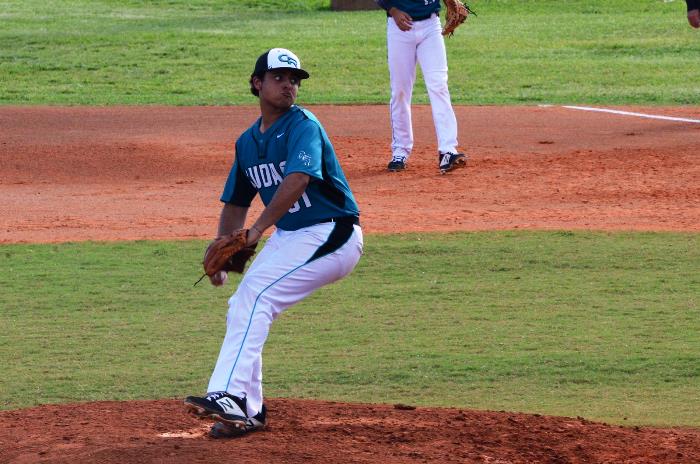 Coral Reef and Reagan met Tuesday afternoon in the Westberry Classic Tournament, the 2019 opener for both teams. With expectations high on both sides, it was the Barracudas that used a five-run sixth inning to break open a close game and defeat the Bison 9-6.
The game was not without drama. After staking themselves to a 9-2 lead, Coral Reef had to hold on after a furious four-run rally in the top of the seventh from Reagan.
The scoring was started early in this one, with Coral Reef putting up a two spot in the bottom of the first. Brent Cosculluela was hit by a pitch to lead off the inning. After a groundout moved Cosculluela to second, the Barracudas benefited from a patient approach at the plate. Sebastian Jimnenez, Thomas Acevedo, Alonzo Santamaria, and Nicky Garcia all worked walks, staking Coral Reef to a 2-0 lead.
The teams then traded runs in the third and fourth innings. Reagans' Rafael Ferrara scored the first run of the season for the Bison, on an error after reaching on a base hit, moving to second on a walk, and stealing third.
The sixth inning proved to be a pivotal point in the game. With the Barracudas leading 4-2, the top of the lineup again sparked the Coral Reef offense. Cosculluela was hit by a pitch for the second time in the game, followed by a Vinny Becking walk. Jimenez and Acevedo both singled, followed by a Santamaria walk, and a Shawn Perez base hit. Suddenly, a 4-2 lead had grown to 9-2.
In the seventh, Reagan made things interesting. After Matthew Hamburg went four strong for the Barracudas, striking out six and giving up only one earned run, he gave way to the bullpen after throwing 76 pitches.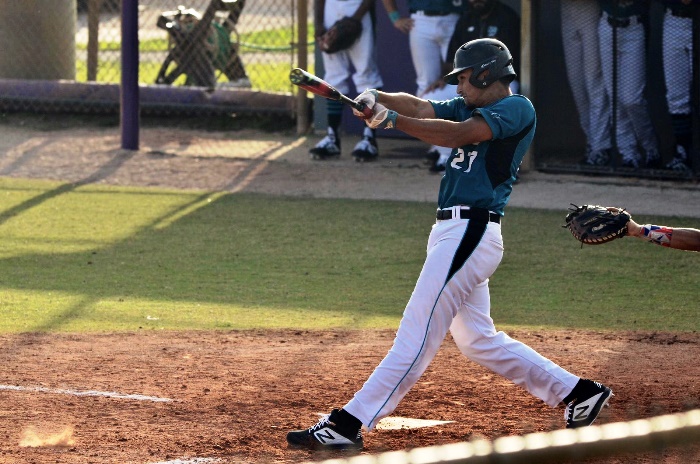 Peter Larzabal followed with 2.2 innings of one-run ball. That is where things got a bit murky.
To start the seventh, Anthony Fernandez walked, followed by consecutive singles from Willdanger Davila, Ferrara, and Andres Medina. David Antonetti was hit by a pitch, and Sebastian CCridlo walked. After a Luis Rincon double, the lead had been chopped to 9-6.
Victor Davila was then hit by a pitch, putting the tying runs on base. Michael Ogden then came in and got Fernandez to line out to left, securing the win for Coral Reef.
The Barracudas used four pitchers in the game, and the Bison three.
Both teams will now try to recoup from the emotional opener, as Coral Reef will face a 1-0 Ferguson team with the Barracudas and Falcons having their tournament title hopes alive.
Reagan will play Southwest on Wednesday.