Baserunning Key As Mater Lakes Downs iMater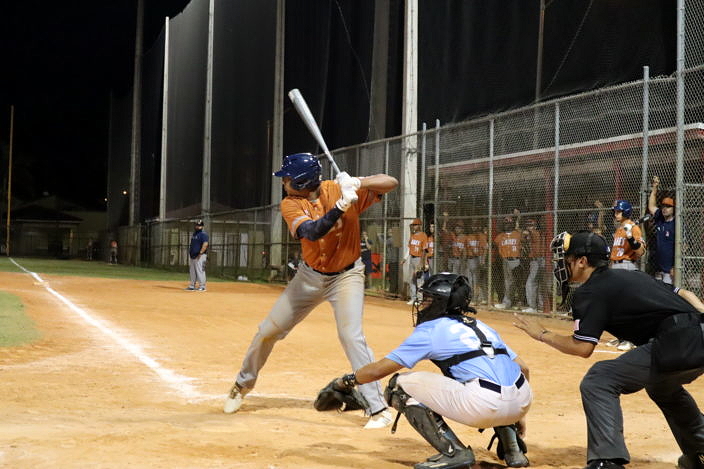 Mater Lakes, supported by a strong performance from their starter Andrew Tano, and seven stolen bases, defeat iMater 9-3 on Monday night.
The visiting Bears scored three runs in the top of the second inning. Angel Ortiz had a hit, stole second and third, then scored along with his teammate Bryant Zayas, on a two-run single off the bat of Knaje Guthrie. A double from Manny Rivero plated the third run of the inning.
In the third, Mater Lakes would strike again. Ryan Reyes doubled. Xavier Acosta tripled, and Zayas singled in the inning. Zayas had two of the seven stolen bases by the Bears.
"It was a great win for us. We finally got to do what we need to do, get on base and just run bases," said Mater Lakes Manager Albert Osorio. "Our biggest strengths now are speed and defense. We are very athletic and very young."
The Knights climbed back into the game in the bottom of the fourth with RBIs from Rey Plasencia and Jorge Rodríguez.
There was not much more the iMater could do on the night against Bears starter Andrew Tano, who picked up his first win of the season.
"This means the world to me," said Tano, holding the game ball given by his manager after the game. "I've been practicing baseball since I was three thanks to my parents. I do everything for them."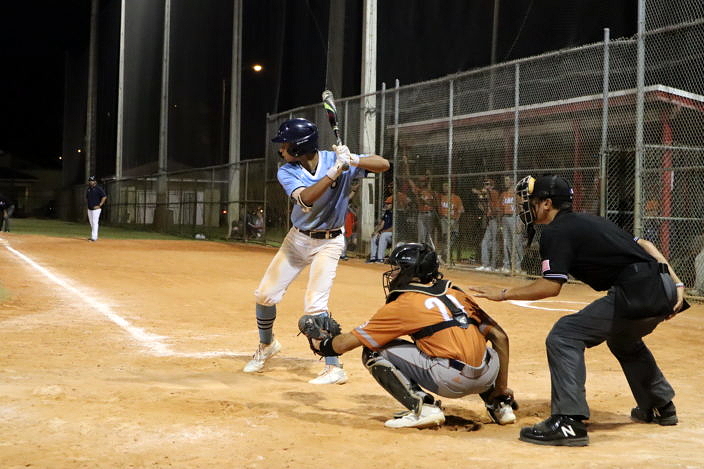 The Bears scored two more runs in the sixth. I-Mater, who was without catcher Jonathan Pacin, a leader for the team, has been hit with a rash of injuries early this season.
"Injuries at a bad time man," said iMater Manager Antonio Rodriguez. "He is the biggest part of our defensive lineup, without him things are tough. We have a lot of talent but we are playing selfish baseball right now."
When asked what was next for the Knights, Rodriguez was quick to answer.
"A bounce back season. We've got a long season ahead of us, these games don't mean anything. Playoffs is when it counts."
One of the highlights for the Knights was Freshman Abdriel Delgado, who end up with a single and a double, hitting the ball hard all night.
"We feel devastated but I think we are going to bounce back," said Delgado. "I think some of us didn't have the energy tonight. We need to change our attitudes and mindset because every single team we play is a rival."
These teams will meet again on April 25, when I-Mater visits the Bears on St Thomas University Field.