Fumero Blast Powers Explorers Over The Bobcats 12-2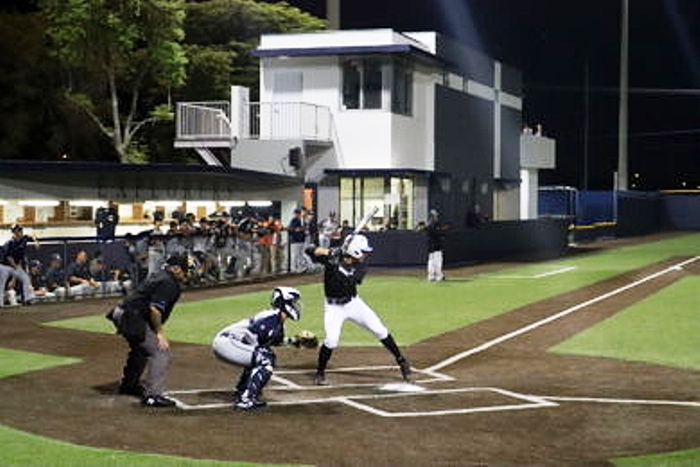 Peter Fumero knew his team had suffered a rare loss in their season opener, and on Thursday, Fumero wanted to make sure the team did not suffere their second loss in as many days.
Fumero homered, and it led to an offensive explosion by the Explorers in route to a 12-2 win over West Broward.
"After a disappointed lost last night to see the kids bounce back the way they did it was good'' said Manager Joe Weber. ''Our expectations each year are to go to the State Championship and to try to win it all, that is what you work for. I have a young team, I think we'll get better as the season goes on."
The Explorers starter, Anthony Vega, threw well, allowing only four hits in four innings of work, an earned run, while fanning five and walking three.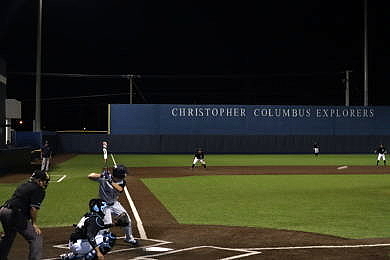 Columbus attacked from very early on, scoring three runs in the first. RBIs singles from Jake Marquez and J.P Herholtz started the scoring. In the second inning, the Columbus bats continued to heat up, putting up four more runs.
In the third inning Fumero struck, welcoming a new Bobcat pitcher with a home run to increase the score 10-0.
''I felt fantastic," said Fumero. "It is actually my third at bat as a varsity player, so is a great way to start my career."
For the Bobcats, the loss went to starter Brandon Clement, who threw an inning, and did not have his best stuff.
''I thought we made improvements offensively from yesterday, so I think we got a little better, but we'll take this loss and learn from it," said West Broward Manager Howard Stein. "Championships are not won in March. Our goal is to be good in April and May. I can't wait to get back to practice tomorrow.''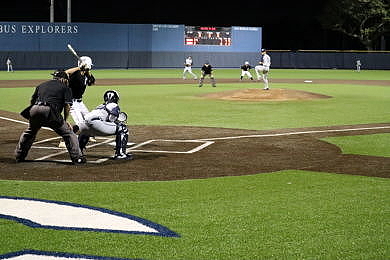 Offensively for the Bobcats, third baseman Stephen Mason, had one of the two RBIs for his team.
''This will make us better as a team and we'll come together,'' said Mason. ''We need to work better as a team and we need to work much harder on defense."
Even with the loss, West Broward knows what is waiting for them next week. Their first of an annual two-game regular season set with district rival Flanagan.
Columbus also will face a rival next week when they face Southwest on Monday.