Get To Know: South Dade Manager David Houtz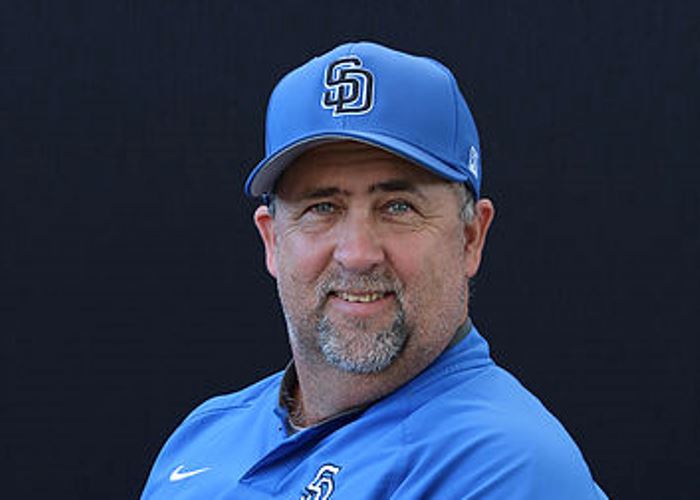 Dave Houtz has been around high school baseball in South Miami for a long time. This year he took over the Buccaneers program. Let's find out what makes the Bucs coach tick…
Name: David Houtz
Team: South Dade
Favorite Actor: Matt Damon
Favorite Sport Other Than Baseball: Football
Favorite Food: Steak & Potatoes
Favorite Song: Love Bites by Def Leppard
Outside Of Baseball, My Hobbies Are: Fishing, Hunting, some Golf
Something People Would Be Surprised I Enjoy: Making Cornhole boards
The Rival Coach I Admire Most: Danny Smith, Palmetto. I have known Danny and his entire family over 40 years. I love his coaching style and passion for the game.
What I Remember Most About Playing Baseball In High School: My Coach, Steve Hertz. Learned both baseball and life lessons from him. Greatest Coach I have ever had.
Best Advice I Was Ever Given: That your team and fans will follow your lead. If you are an out of control coach, they will be out of control players/fans. If you stay calm, they will stay calm.
One Thing I Would Change About High School Baseball Today: Split private and public schools into different classifications.
Something I Am Afraid Of: Not living up to my own expectations.
Movies That Made Me Cry: Too many to list.
If I Could Change One Thing About My Coaching Style It Would Be: I would love to be more of an "old school" type coach. But today's environment makes that difficult.
If I Wasn't Coaching/Teaching, I Would Be: Retired in North-Central Florida on a mini-farm.
Something I Wish I Knew When I Was Younger: That getting old isn't so bad after all.
When My Coaching Career Is Over, I would Like To Be Remembered For: Being fair to everyone.