Southwest Stays Undefeated With Win Over Varela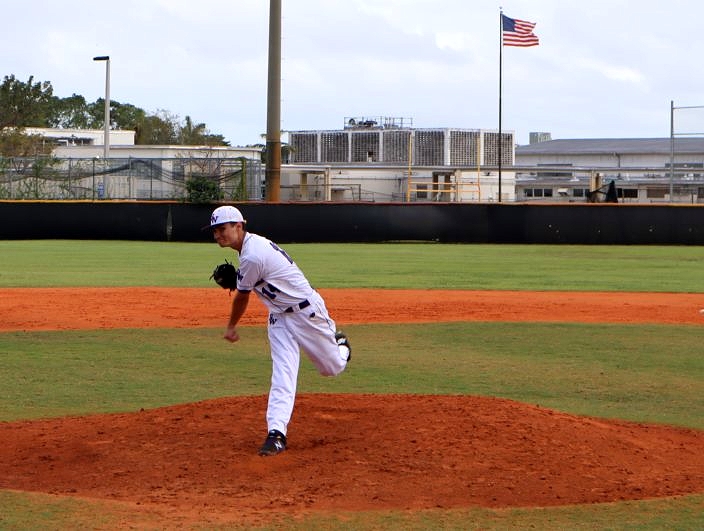 It was a beautiful afternoon in Southwest Miami, where a combination of good pitching and hitting led the Eagles to a victory over the Varela 8-1, keeping their perfect record intact.
The Eagles attacked from very early on, scoring three runs in the bottom of the first. An RBI double by Eddie Sierra, followed by Jordan Worley with an RBI single to left field, and a sacrifice fly to center from Evan Padron started the scoring.
The Vipers scored their only run of the game in the top of the second, thanks to single to right by Jason Villalobos, scoring Christian Medina.
"We had some guys on the bases, we didn't bring them in. We tried to bunt four or five times, we didn't get any of those bunts down. Their pitchers pitched well but nothing we couldn't handle," said Vipers manager Carlos Yedo after the game. "We have some work to do towards the end of the season."
The Eagles added one in the third and rallied for five in the fifth, with RBIs hits by Sierra, Worley and Padron.
Southwest starter Michael Padron threw well, allowing only four hits in five innings of work, an earned run, while fanning three and walking two. Padron also came up big for the Eagles last time he pitched against the Braddock Bulldogs, when he did not allow a run in six innings and won the game. His record now after today's win is 2-0, with a 1.27 ERA and 10 strikeouts in 14.1 innings pitched.
"I feel good after having two important wins for our team. I feel like I'm taking our team into the right direction," said Padron. "I had my off-speed working for strikes and my fastball felt OK. We have the best record in Miami Dade because we work as a team, and we are not planning on losing anytime soon."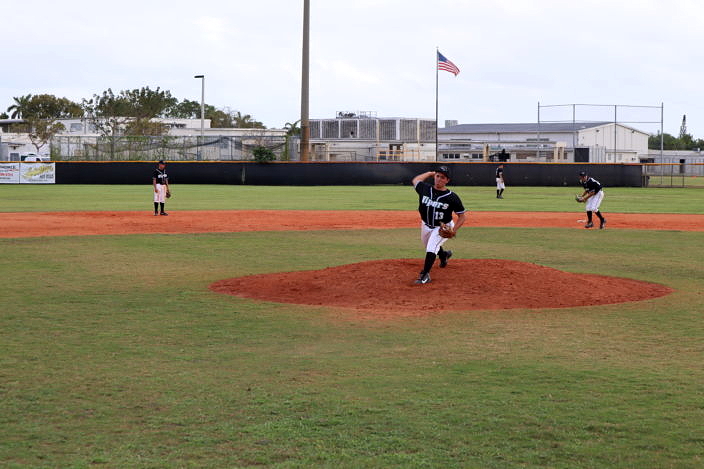 In relief of Padron came Amaury Villalba, who was throwing heat with fastballs sitting from 88 to 89 MPH. Villalba now in eight innings and a third pitched on the season, has yet to allow a single run or a walk, while striking out 14 opponents.
"We are playing good baseball. We are just having fun out there, which is good. We still have a lot of room to improve but we are looking forward down the stretch to keep getting better," said manager Mandy Pelaez in his third season with the Eagles. "Our strength is team unity. We are helping each other out. This is a great group of guys."
On the other side of the field, the Vipers knew they had not played their best game.
"We had some bad plays, and our bats weren't going," said Enrique Alvarez. "Our relief didn't do the job today, but tomorrow is another day."
These two teams will meet each other again in late April. The Eagles will face Ferguson next, while the Vipers will host the Homestead Broncos.