Westminster Christian Loses Frenzy Opener 6-0 To Jesuit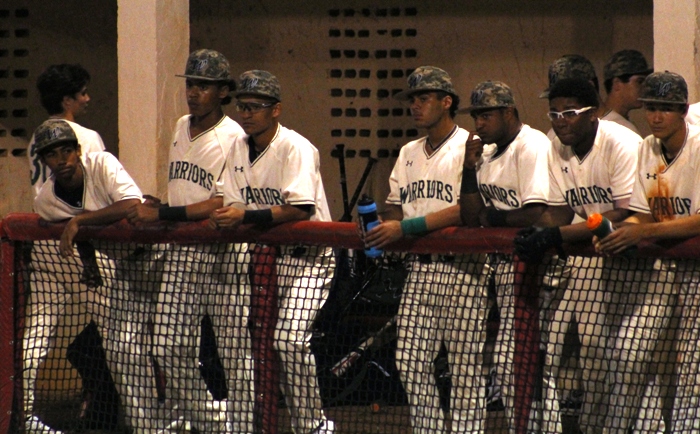 HSBN First Pitch Frenzy Gallery
The last time that Manager Miguel Melendez and his Tampa Jesuit team took the field, they were eliminated in the regional semifinals of the 6A playoffs.
On Thursday night, after traveling all day from Tampa to Miami, and then waiting out an earlier nine-inning extra innings game in the HSBN First Pitch Frenzy, the Tigers finally got to take the field for their season opener.
The devastating loss in the regional semis, the travel, nor the wait could slow Jesuit down in their opener with perennial Miami powerhouse Westminster Christian. Starting pitcher Camden Minacci went four shutout, no-hit innings, striking out 10, and then turned the ball over to three relievers, en route to a 6-0 opener win.
"There were a lot of guys with a bad taste in their mouths from last year," said Minacci. "We waited all fall to get back out on the field, and then to open against a team like Westminster, we were ready to go. We couldn't have asked for a better start to the season than that."
Jesuit was the dominant team right from the start in this one. They scored first in the opening frame after a walk to BJ Graham, a stolen base, and a Henry Politz RBI single.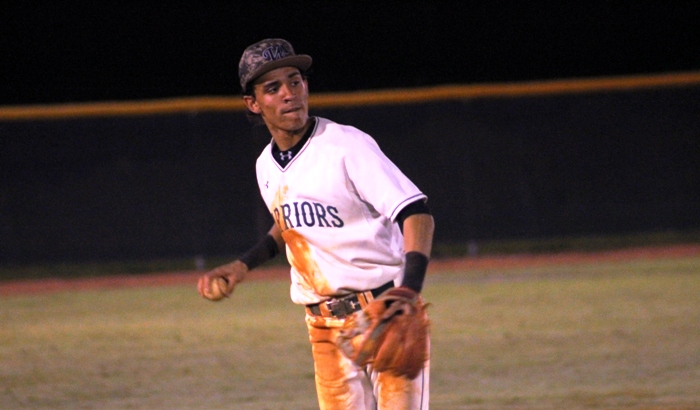 In the second, the Tigers added on two more runs off Warriors ace Kevin Martin.
That would prove more than enough for a jesuit pitching staff which struck out 16 Warriors on the night. In addition to Minacci's 10, Turner Thompson had two in an inning of work. Alex Bryant struck out the side in his lone inning, and Josh Mallitz finished it off with a strikeout of his own.
"We knew we had some depth on the mound, but you never expect to come out and pitch the way we did against a team like Westminster," said Melendez. "I have had some battles with Emil (Castellanos) and his Westminster teams when I was down at key West, so I know what kind of team they have. Our guys did a great job of putting the distractions aside and being ready to play."
Minacci agreed.
"We had a really good scouting on those guys, and we were able to execute our game plan of getting ahead and working towards their weaknesses. It's great to play the way we did tonight, because we know that we likely won't see a team as good as that in our district, or on our way towards states."
The Jesuit team, which did not lack confidence, also was the more vocal and energetic team on this night. The team was constantly engaged, exhibiting a closeness rarely season at the high school level.
"A lot of teams have talent," said Melendez. "But this team is tight. For whatever reason, the chemistry is strong. Maybe it comes from falling short of our goals last year. But they are hungry."
Minacci expressed a similar sentiment.
"We all have one goal, and that is to win the state title. Anything short of that is not acceptable. We have confidence, but we also know that this game is over and we have to now focus on the next game. Coach always talks about winning the next pitch. Tonight, we won the last pitch of the game, and tomorrow we have to pick up and start over again, winning the first pitch."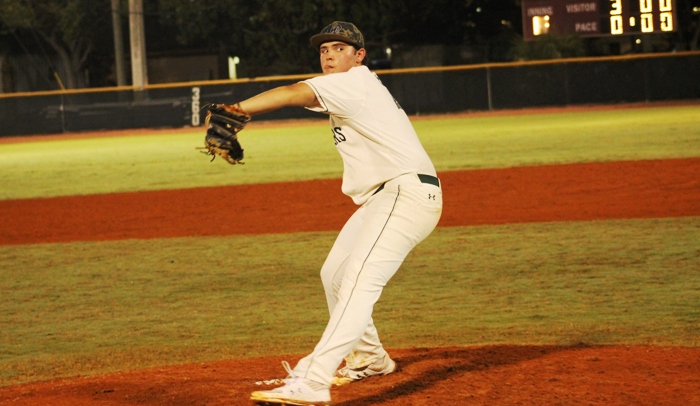 While the pitching was impressive, the Tigers offense also held their own. Six of the nine Jesuit starters had hits, and their runs were scored by five different players. Malachi Woodside had the only two-hit performance on the night.
We know our pitching is going to get outs and keep us in games," said Woodside. "So when our offense swings the bats the way we did today, we are going to be a tough team to beat. We play with a lot of confidence, and we can score from anywhere in the lineup."
Westminster was coming off a preseason week in which they scored runs in bunches, but on Thursday, the hits were few and far between. The Warriors ended up with just two hits in the game.
Neither team will get much rest, as Jesuit will face defending 5A state champion Monsignor Pace Friday. Westminster Christian has a match up with North Broward Prep afterwards. Both games will be played at North Broward Prep.