Get To Know: Southridge Manager Wayne Hendricks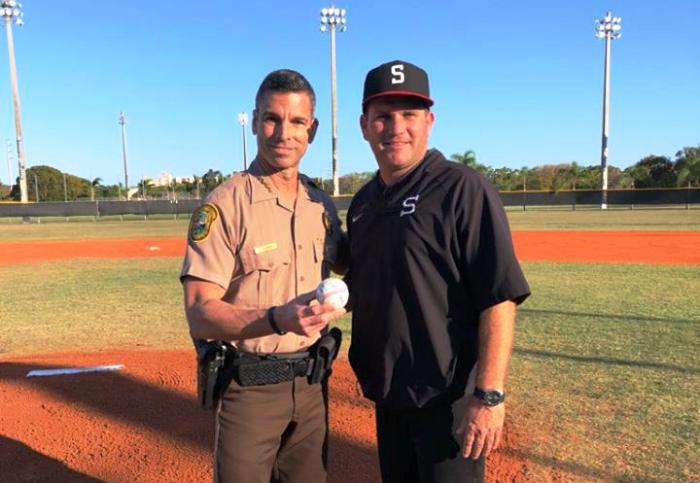 Wayne Hendricks has the Spartans back in the mix to be one of the top teams in Miami. Let's get to know the Spartans manager…Enjoy!
Name: Wayne Hendricks
Team: Southridge Spartans
Favorite Actor: Denzel Washington
Favorite Sport Other Than Baseball: Football
Favorite Food: Indian
Favorite Song: "Toes" – Zac Brown Band
Outside Of Baseball, My Hobbies Are: Family
Something People Would Be Surprised I Enjoy: Pokemon Go
The Rival Coach I Admire Most: I admire all coaches. The time they sacrifice deserves admiration.
What I Remember Most About Playing Baseball In High School: My 1991 district championship when we (Southridge) beat Coral Gables.
Best Advice I Was Ever Given: Keep my enemies close.
One Thing I Would Change About High School Baseball Today: The sense of entitlement. All things should be earned.
Something I Am Afraid Of: Failure
Movies That Made Me Cry: Bucket List
If I Could Change One Thing About My Coaching Style It Would Be: Not even sure how to answer this.
If I Wasn't Coaching/Teaching, I Would Be: Retired with my toes in the sand.
Something I Wish I Knew When I Was Younger: Fast food is really fattening.
When My Coaching Career Is Over, I would Like To Be Remembered For: How I left the program to my successor.