Goleman Bats Stay Hot On Way To Eighth Win In 10 Games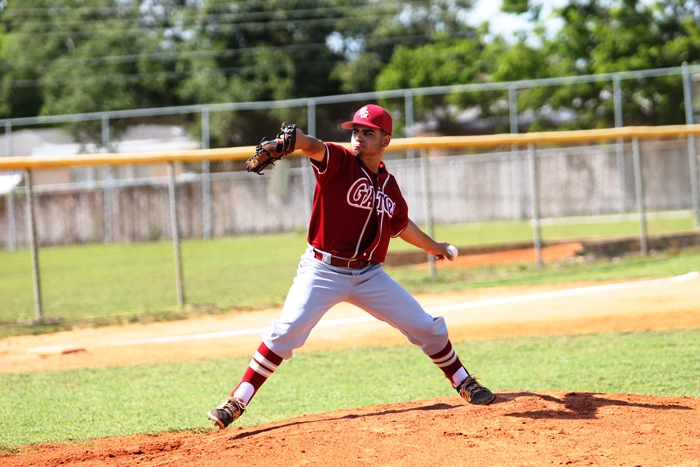 The Goleman Gators started the 2019 season 0-4, a hole that not many teams would have been able to dig out of. But one thing that can always be counted on, is that Jose Lopez' squad will always be better as the season goes along.
That turnaround was on display on Monday afternoon in what was billed as an important 6A-16 matchup. Both teams came in with 3-2 district records, but Goleman left with a convincing 14-2 win.
"We have a very young team," said Lopez. "So early on in the season, these guys had to learn how to play the game the right way, learn how to win games. We have gotten better as the season has gone along. The bats have been strong, but the pitching is where we see the biggest difference."
On the mound for the Gators Monday was Janiel Castilla, who hurled four innings of four-hit ball, striking out six and walking only one along the way.
With Castilla slowing down an NMB offense that came in hitting .300 on the season, the Gators offense was busy circling the bases. Goleman is the number three offense in Miami, with a .347 average, and those numbers only went up on this day.
Early on, Chargers starter Sebastian Manosalvas-Cruz had the Gators hitters off balance with a mixture of a breaking ball and a sneaky fastball.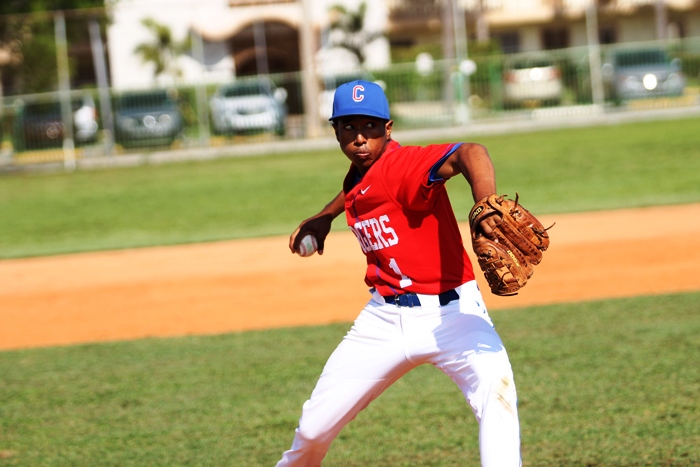 The second time through the order, however, Goleman hitters adjusted. In the third, with the score tied 1-1, the Gators sent 10 batters to the plate, and broke the game open with six runs. Raymond Banks and Adrian Dominguez each had doubles in the inning.
"The first time through we were all way out in front, and we had to make an adjustment," said Dominguez. "The second time through, we were able to see the ball better and started to hit the ball the way we should, on the line and hard."
Dominguez finished the game 2-for-2, with two walks, four RBIs, and two runs. Sebastian Sanchez also had a big day, going 3-for-4, with four RBIs and two runs.
"It took us a while to get going, but once we did, there was no stopping us today," said Sanchez. "We know what we are capable of, and we are just going to get better from here."
That remains to be seen, as even with the 16-hit explosion Monday, the Gators are staring at a rematch with district leader Miami Springs on Thursday. The Hawks not only are the district leaders, and beat Goleman 17-0 earlier this season, but they are also undefeated.
"We are a better team than when we faced them last time," said Dominguez. "We know they beat us bad last time, but we have been pitching and hitting the ball much better since then, and we are expecting to play a better game this time around."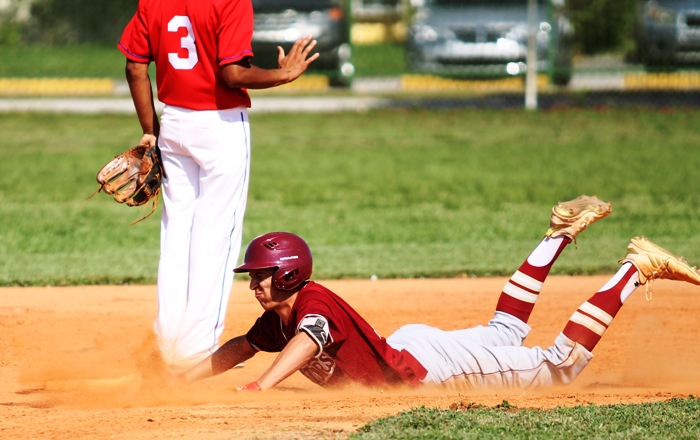 Lopez also thinks this time will be different.
"We have our pitching staff in a better position," said Lopez. "They were very good when we played them, but we have gotten better. Our pitching is in a better position, so we'll see how far we have come on Thursday."
As for North Miami Beach, this game was not representative of the strides the program has made under Manager Alex Rodriguez. Even with the loss, the Chargers remain 7-3 on the season, and are looking forward to growing the program.
"Our issue right now is we don't have a lot of depth," said Rodriguez. "We are trying to get our numbers up, but the guys that are here have worked hard and have gotten some good results. The biggest thing for us is our pitchers have for the most part thrown strikes, and our infield has done a good job making plays. Its a growing process, and sometimes days like today happen."