Belen Jesuit Defeats North Broward For 12th Straight Win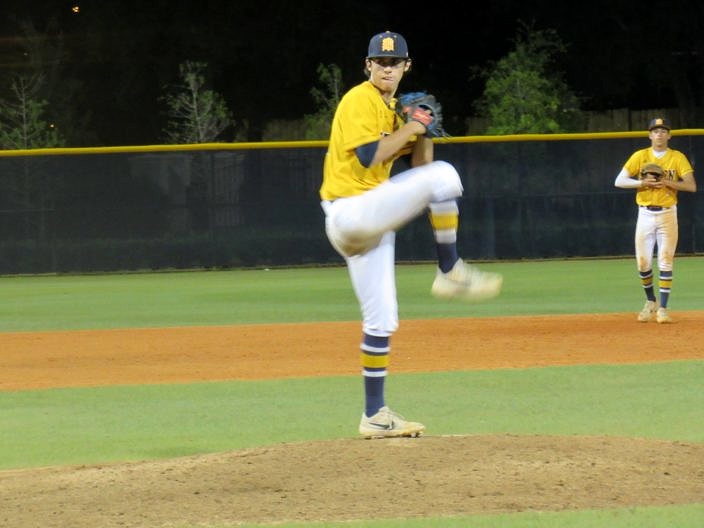 Belen Jesuit was locked in a pitchers duel tonight against North Broward Prep in a match-up of one of the hottest teams in Miami, and one of the hottest teams in Broward. In the end, it was the Wolverines who came out on top 5-3 in 11 innings.
The Wolverines were lead by Alejandro Torres who threw 4.2 innings, giving up five hits, and three earned runs, while striking out five. Torres was relived by Alejandro Morales who went 4.1 allowing only one hit and striking out seven on the night. Morales kept North Broward off balance and kept his team in the game.
"I take it one pitch at a time and help my team anyway I can," said Morales. "We got more motivation heading into districts with our win tonight."
The Wolverines got on the board first in the top of the second after Jorge Degoti singled to center and Robert Curbelo walked, Joshua Salandy doubled to center driving in two runs to give the Wolverines the early lead 2-0.
North Broward took little time to answer back with Gabriel Esquivel drawing a walk, followed by a Ryan Laub single to center to put runners on the corners with two away in the inning. Liam Cogswell singled down the right field line to cut the lead in half. Making it a 2-1 ballgame.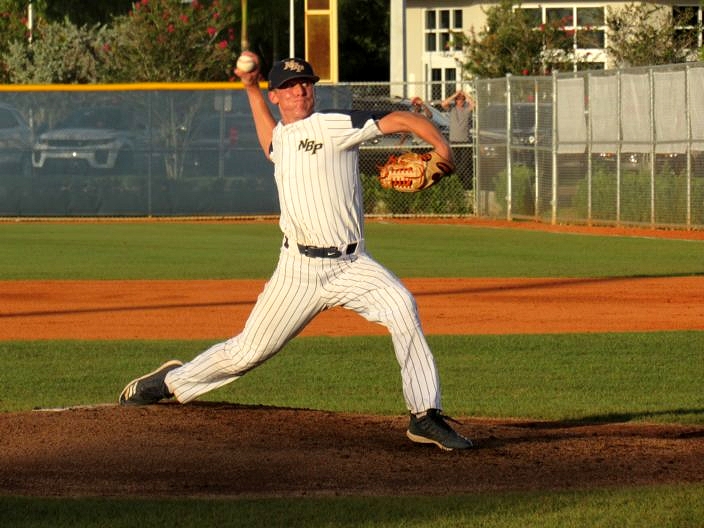 Anthony Tomczak started tonight for North Broward going three innings allowing three hits, giving up two runs and five strikeouts. Parker Foss came in relief throwing four solid innings allowing one run off four hits while also striking out four. Shane Huntsberger came in to shut the door on the Wolverines night pitching the final three innings of the late thriller. Huntsberger struckout six and allowed three hits and let up the winning runs in the 11th inning.
"We played a good team with some good arms tonight, we aren't going to hang our head on it. This is good prep work for the upcoming district tournament and we can build on that," said North Broward Manager Brian Campbell.
The Eagles took the lead in the back and forth affair in the fourth off back-to-back RBI singles from Kobe Benson and Chase McBean making it a 3-2 game.
In the sixth Christian Eiroa doubled to left and Jorge Degoti singled to center putting men on 1st and 3rd. Eiora would score the tying run on a error, making it 3-3.
After a couple tough late innings, the Wolverines finally broke through with two runs to end the extra-inning affair. Esteban Rodriguez singled to center and stole second to put himself into scoring position. Joshua Salandy delivered again with a double this time to left field to put Belen Jesuit up 4-3. Gabriel Dezendegui singled past second base bringing in Salandy and the final run of the night.
"I saw the ball well today and got a pitch I could drive and gave us that run we were searching for," said Salandy. "A win like this helps us with this run we've been on."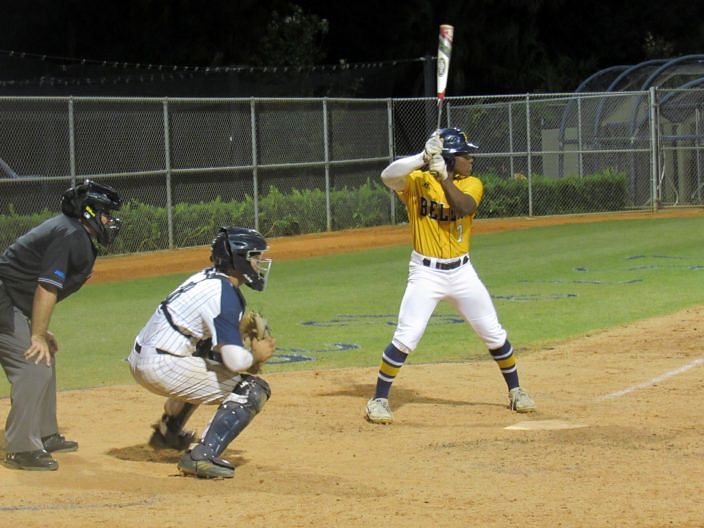 "We were up and down tonight, locked in a pitcher's duel. We knew it was going to be a good competitive game. We've had some nice wins on this streak and to add this one to the list helps our approach for the districts," said Belen Manager Jerry Albert.
Belen Jesuit extend their win streak to an impressive 12 games and will look to make it 13 when they face Miami Senior tomorrow night and carry momentum into the district tournament.
North Broward will look to bounce back when they match-up with Pembroke Pines Charter on Thursday and get back in the driver seat heading into districts.