Champagnat Falls In Regional Semifinal 7-1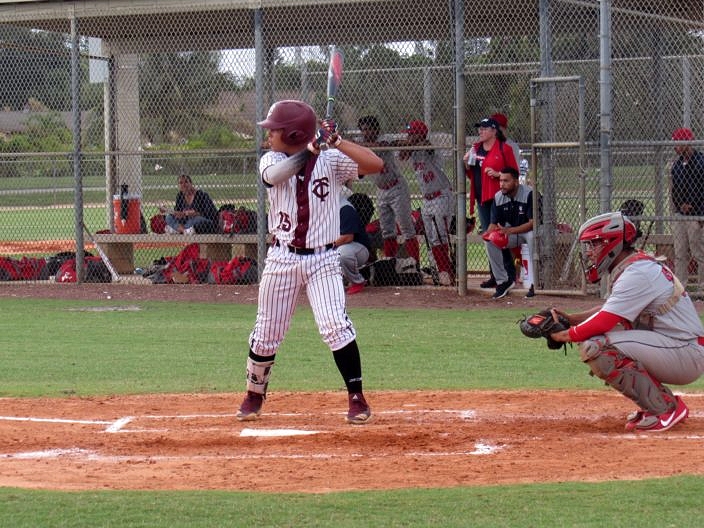 Trinity Christian was looking to punch their ticket back to the regional final and did just that with a 7-1 victory over Champagnat. Locked in a pitcher's duel for the first three innings the Warriors capitalized on errors early on to gain the advantage, and then tacked on insurance runs late.
Ericson Irausquin took the hill for Trinity, throwing a complete game, allowing one run on four hits while striking out four on the night. Irausquin helped his own cause tonight going 2-for-2 with a run, and two walks. He also hit a triple that setup the first run for the Warriors and shifted momentum.
"I pitched my heart out tonight for my family and it paid off, we played well together tonight and got the result we were looking for." said Irausquin.
On the other side of the diamond Kevin Rodrigues started for Champagnat going four innings allowing one run off one hit while walking two. Rodrigues had the Lions competing right along with Trinity Christian until a fourth inning sac fly ended the day for Rodrigues.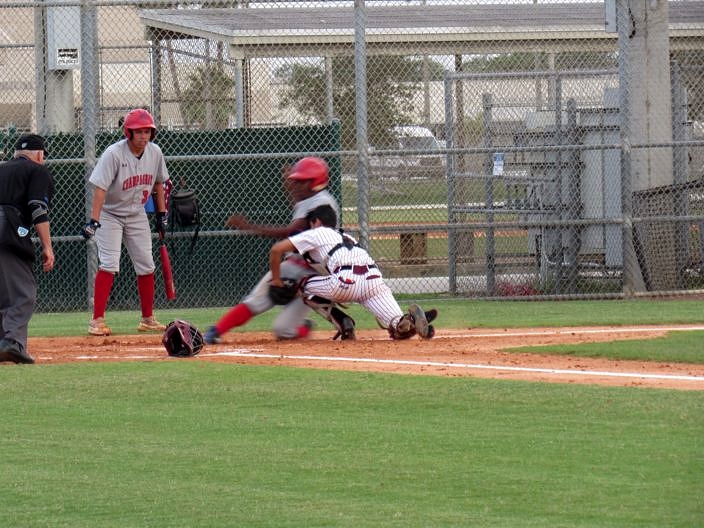 Early in the fifth inning the Warriors started to shift momentum when Ariel Antigua hit a sac fly to take a 2-1 lead over Champagnat.
Picking up where they left off Trinity Christian took over in the sixth and would ultimately put the game away. After back-to-back strikeouts to start the inning the Warriors buckled down and began to turn their night around.
Picasso Basile reached on error after a hard ground ball to third base,Carmine Mercadante would draw a walk setting up runners on first and second with two away for Tahir Meulens. Meulens singled to left field driving in a run to go up 3-1 over the Lions.
"We were clutch tonight and got the job done. I knew Ericson and I had it going tonight, we got it done on both sides of the ball and will continue to," said Basile.
Antigua doubled to left field to drive in another run during the two out rally for the Warriors, Immanuel Regales would add to the rally in the form of a infield ground ball that was thrown over the head of the first basemen bringing in two runs making it a 6-1 game.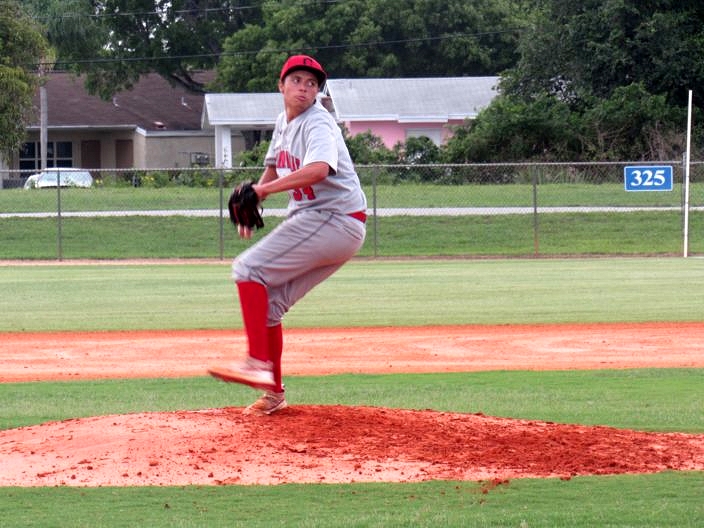 "We played our game tonight, we pitched well, hit the ball, bunted when we needed to. Our guys got the job done tonight. We've been here before and know what it takes to get to the next level," said Warriors Manager Miguel Cuello.
The Warriors would score their final run of the night on a passed ball making it 7-1.
Champagnat had one last opportunity in the seventh but after a lead-off walked showed some life from the Lions dugout Irausquin locked down putting away the next three batters and sealing the victory for Trinity Christian.
"We have some young guys on this squad so for us to mentally collapse tonight is a tough one, but a lesson learned for these guys to get back to work and prepare for next year," said Champagnat Manager Jorge Aguas. "We weren't expected to get past districts so for us, it builds character for these guys and shape them towards the future."
Trinity Christian will face Miami Christian in a rematch of last year's regional final game where Miami came out on top 5-1 en route to their state title.