Five Run Fourth Ends Miami Springs' Playoff Run
Miami Springs Postgame Press Conference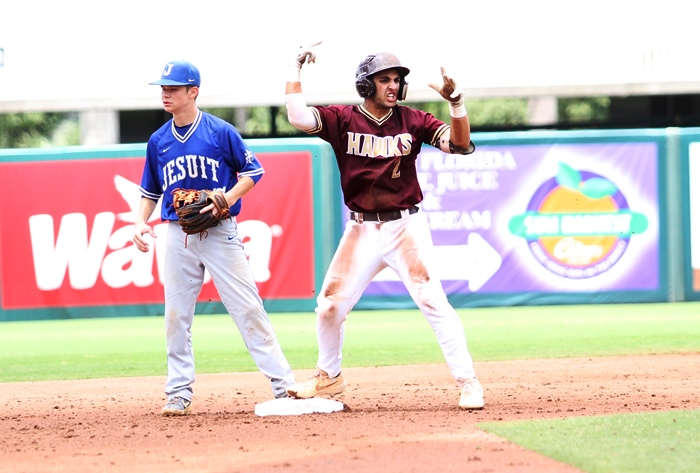 For three innings, it looked as though the pitchers duel between Miami Springs' Erick Argote and Tampa Jesuit's Camden Minacci was going to materialize, as each allowed only one hit while keeping the other offense scoreless.
In the fourth, however, the Tigers offense woke up in a big way, scoring five runs, and then holding on late to defeat the Golden Hawks 7-3 Friday afternoon.
"Even in the first inning I thought we were right on some balls, and hit some balls hard," said Jesuit manager Miguel Melendez. "These guys all communicate well with each other, so the second time through they made some adjustments. To be honest, with this group, this may have been the least amount of coaching me and my staff have had to do."
The game may have played out differently had Miami Springs taken advantage of a second and third and one out situation in their half of the third. Nick Fuentes hit a lead-off double and Anthony Godinez walked.
After a sacrifice bunt moved the runners to second and third, Anthony Nunez lined to deep short. The ball was hit on a line enough that Fuentes had to freeze to avoid a possible double play, and after Nunez was thrown out at first, Minacci worked out of the jam by inducing a fly ball to right.
"Absolutely, I thought that was a pivotal moment in the game," said Melendez. "Especially after we took that momentum and scored those runs in the fourth. Up until that point the game could have gone either way."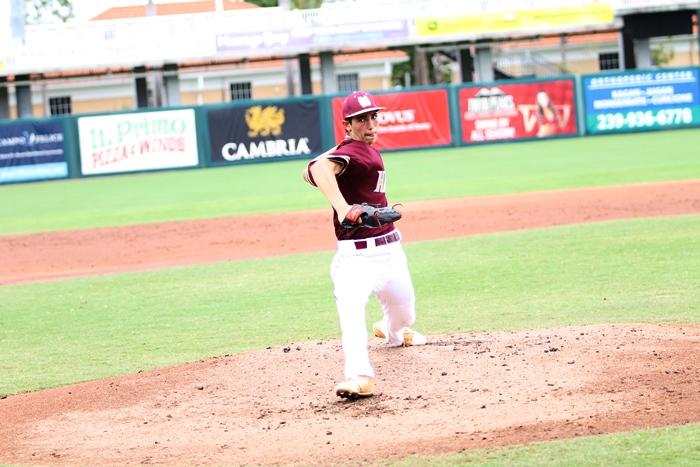 In that fourth inning, the Tigers received three straight two out RBI hits from Jonathan Shoop, Ethan Valdez, and Bradke Lohry, extending the lead to 5-0. BJ Graham and Tripp Russo had hits earlier in the inning to start the rally.
"That was the first time all year that anyone had put up that kind of crooked number on us in one inning," said Hawks Manager David Fanshawe. "It was something we hadn't seen all year, but they are a good team, and they barreled a lot of balls up today."
In the fifth, Tampa tacked on two more runs, and appeared ready to run the Hawks out of the stadium, but Springs rebounded with three of their own in their half of the fifth.
"At no point was I thinking we would have a mercy-rule," said Fanshawe. "I knew these guys would keep battling. That's who they are."
Springs batters had success all day, but ran into problems driving runners home. They stranded an uncharacteristic eight runners.
"I could see the guys getting frustrated," said Fanshawe. "Sometimes in games up here you not only have to be good, but you have to get the breaks also, and today we didn't get the breaks. But take nothing away from them, they are a great team that played very well today."
Jesuit used two relievers, Mississippi commit Josh Mallitz for two innings, and Tulane commit Turner Thompson to close it out.
"I don't think anyone is going to feel bad for us for the pitchers we are able to roll out there on the mound," said Melendez.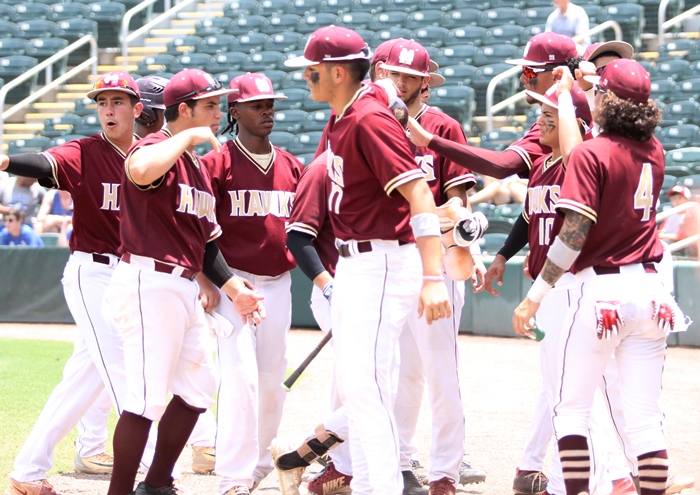 Tampa will now move on to play in the 6A championship Saturday afternoon. It is their first appearance in the game since 2014, a season Melendez remembers well.
"I'd be lying if I said I don't think about that game every day. We're five outs away against one of the best programs in the country at the time…for us the message is just keep playing, we have 21 outs left in our season."
For Miami Springs, the loss will eventually be looked upon as bittersweet. The team that nobody expected to come out of the region, finished the year 26-2, winning district and regional titles along the way. More importantly, however, is how they brought a community together.
"I've been in Springs all my life, and everyone knows us around the town, everyone asks us how we are doing," said Carlos Rey. "We even had a young kid we didn't know come watch us play just to support us, so it's been real cool and special."