Mater Academy's Season Ends At McArthur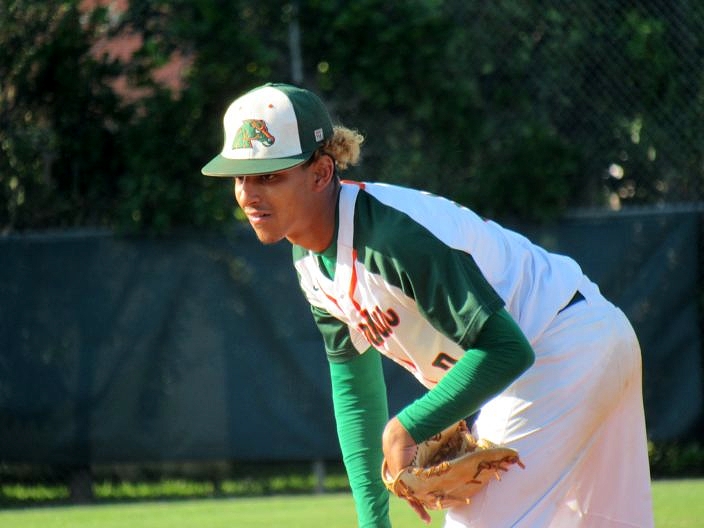 McArthur and Mater met on Thursday to decide who will face-off against Nova on Saturday in the 8A regional semifinals, with the Mustangs winning in impressive fashion 5-0. McArthur was backed behind George Hernandez's one hit performance.
"I came out here to help my team win and I put them on my back today and we got the job done. We are making contact and getting on base along with good pitching that is everything we need." said Hernandez.
Hernandez threw seven shutout innings allowing only one hit while striking out nine. Hernandez kept good control throughout the outing, working counts and trusting his defense to get the job done today.
The offense started early for the Mustangs in the first inning. Jose Hernandez drew a lead off walk followed by Ulises Rodriguez's single  to left field. Yordys Valdes doubled to center field to bring in the first run of the inning, with Kevin Iler's sac fly bringing in the second making it 2-0 in the first.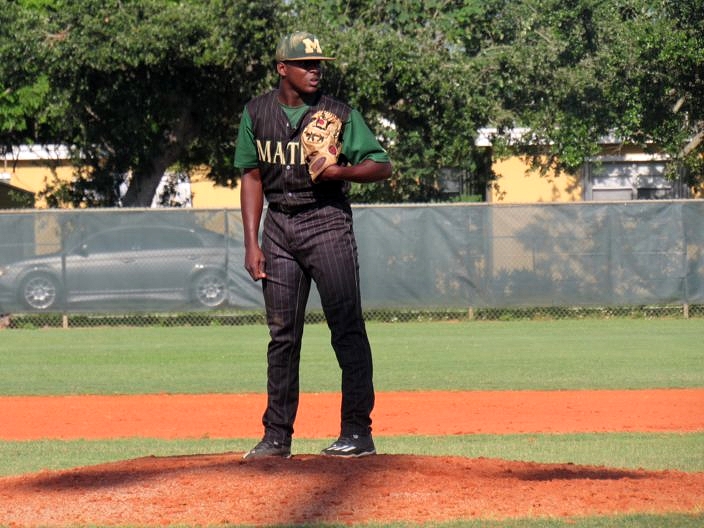 Yoanasel Diaz took the hill for the Lions going five innings allowing five runs off 10 hits and walking four. Diaz along with the Mater Academy defense played well and executed plays when they needed to but the offensive struggles proved to much in their defeat today.
"These guys work hard and never quit, we have focused in and have been playing great baseball. I couldn't be more proud of my guys. It's one game at a time so we will work towards Saturday and be ready to face Nova again." said Mustang Manager Oddibe McDowell.
McArthur put the game out of reach in the fifth inning with four singles in a row making the game 3-0 with no outs. A quick double play almost took the wind out of the Mustangs sails but Josue Figueroa singled to short stop plating the fourth run of the ballgame. A passed third strike set up the fifth and final run of the night.
McArthur will face off against Nova Saturday in a rematch of the 8A-15 district title game where the Mustangs prevailed 7-3 over the Titans. Nova has won two of the three meetings between the teams this season.