SLAM Moves Into District Semifinals With 4-2 Win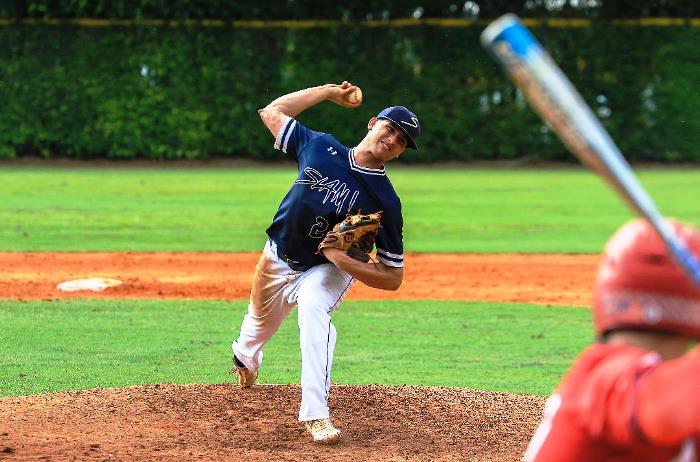 Early in the season, Chamiade-Madonna defeated SLAM 3-0 in district play. On Tuesday night, the Titans would get their revenge in a 4A-7 district quarterfinals matchup.
Jorge Garcia went the distance on the mound for the Titans, allowing only three hits, while missing bats all night long. Garcia racked up 13 strikeouts on the way to the victory.
Dominic Rodriguez was Garcia's counterpart, and early on it looked like Rodriguez would not get deep into the game.
SLAM opened the scoring quickly in the first. Christian Hermosilla walked to lead off the game, and after a fielder's choice, Michael Piulats singled, putting runners on first and second. Manuel Souffrain loaded the bases when he was hit by a pitch.
Jorge Blanco then strode to the plate, and promptly launched a grand slam over the left field wall. Suddenly, a team that was shut out the last time the two teams faced off, had a 4-0 lead before fans had even settled into their seats.
After the home run, Rodriguez settled in, going another 5.1 innings and allowing only four hits.
On the other side, Garcia was cruising, mixing his fastball with off-speed pitches masterfully.
In the fourth, the Lions started to claw their way back into the game. Rodriguez helped his own cause with a lead-off double, then tagged up and went to third on a flyout to right. A fielder's choice off the bat of Gianni Tusa, scored Rodriguez, and cut the lead to 4-1.
In the fifth, Alfredo Hurtado hit the second home run of the evening, cut the Titans lead to 4-2. Garcia then ensured there would be no big inning by striking out the next two Lions. With his pitch count rising, Manager Eric Florin chose to let his ace go out there for the seventh.
Garcia rewarded that decision by striking out the first two batters he faced, and getting Alejandro Reinaldo to ground out to short to end the game.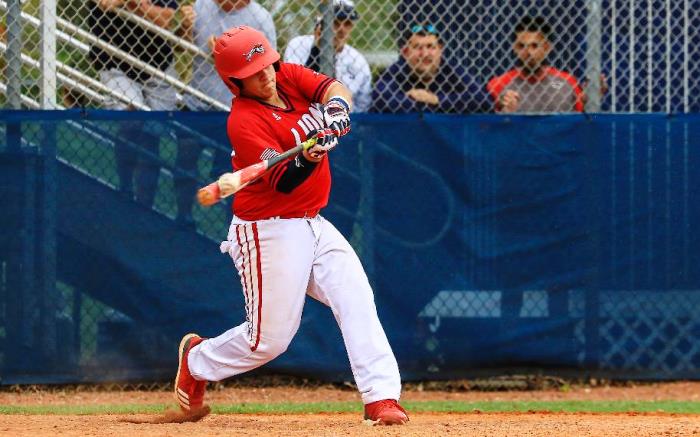 With the win, SLAM moves within one win of advancing to regionals. To get to the district title game, the Titans will have to defeat top-seeded Calvary Christian, a team that went undefeated in district play this season.
The good news for the Titans is they have shown already they can compete with the Eagles. When the teams matched up back in mid-April, Calvary escaped with a 6-5 win.
The loss ends the first season under new Manager Danny Scott. The Lions looked to gain some momentum when they upset St. Thomas in an HSBN Game of the Week back in late April, but they were unable to carry that momentum into the playoffs.