Doral Seniors Lose 7A Title Game, Graduate To Life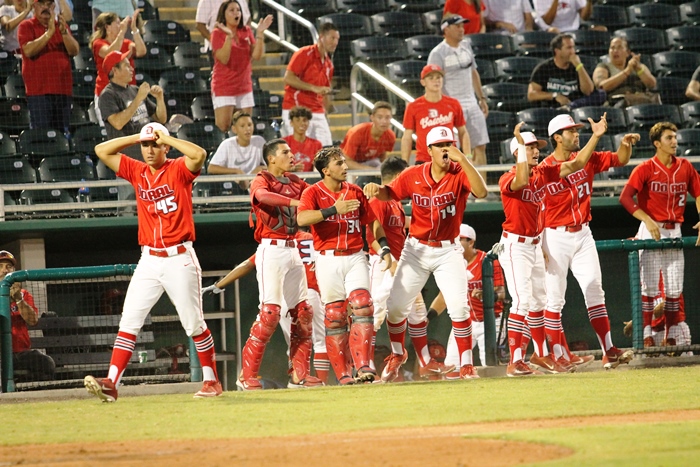 The Doral Firebird seniors were introduced to some of the harsher realities of life on Saturday night in the state 7A championship game. Doral lost a late 2-0 lead, dropping the game 3-2 to Venice, and then the seniors wiped away tears, put on their robes, and graduated high school in an on-field ceremony at Hammond Stadium in Fort Myers.
Nothing exemplifies graduation more than these players having to deal with their first adult heartbreak in real time.
"These seniors came one step closer than our team last year did," said Doral Manager Ralph Suarez. "We were a much better team this season, and we learned a lot from losing the way we did last year, but in baseball, sometimes you need the breaks to go your way, and they didn't for us tonight."
On the other side of the field, while the Doral seniors graduated, Venice was celebrating their second consecutive state title, and fifth in eight years. They did so in from of several thousand fans in the last game of the 2019 season, most of which were locals pulling for the Indians.
"Our kids put in the work," said Venice Manager Craig Faulkner. "Not just on the field. They do it in the classroom, they put in over 1,000 hours of service in our community, and that's why all these people come out and support them. But even with all that, these people that support us give us so much more than we could ever give them."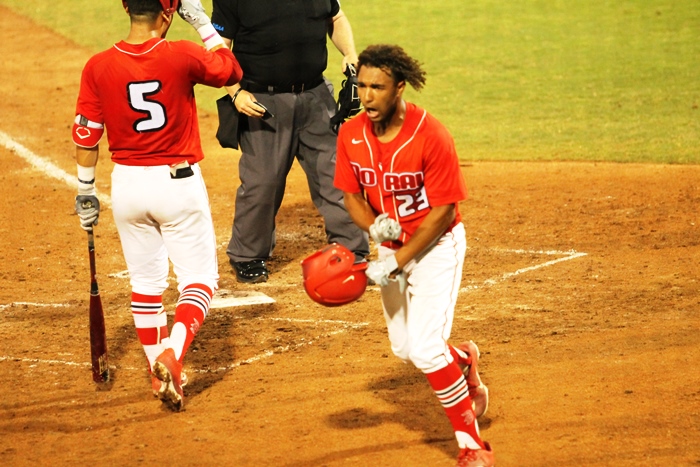 The theme of the 2019 season for Doral has been avenging their 11-1 semifinal loss in last years finals. After watching Venice struggle with Creekside, and beating Leto 10-0, the Firebirds looked poised to do just that, but the defending champs had other ideas.
"We know that was a theme of theirs this year, and that they were motivated to beat us," said Faulkner. "But we also have a good team with a bunch of guys that were hungry to win a championship."
With both teams having plenty of pitching heading into the championship game, it figured to be a low scoring affair, and that is how it played out, especially early.
Adrian Figueroa took the hill for Doral, opposed by Danny Rodriguez for the Indians. The game was scoreless through the first two innings, but in the third, Doral got on the board first when Figueroa helped his own cause, driving in Matthew Corpas with a double to left-center.
Xavier Maronta homered in the fourth, extending the lead to 2-0.
Venice finally got on the board in the top of the sixth when a Zac Calhoon double drove in Kevin Dubrule. A perfectly executed squeeze from Reegan Jackowiak tied the game at two, and the Indians took the lead on a marek Houston single.
By then, Rodriguez had settled in on the mound, and when he left in the sixth inning the Indians were nursing the one run lead.
"I was a little upset with that four pitch walk," said Rodriguez. "I wanted to go a little deeper in the game to get to Clayton (Callan), to put him in better position, but I knew he would get it done for us."
Callan, a sidearm relief specialist in these state playoffs, came in and worked out of a jam in the sixth, and then put the Firebirds down in order in the seventh, securing the back-to-back titles.
"I can't even explain this feeling. It's amazing," said Callan of winning his second title in two years.
Rodriguez also won his second straight, also starting last years state title game and winning.
"It doesn't matter whether I am the number two, or three, or four," said Rodriguez. "What matters is when I get called on, I have to go out there and do my job for my teammates. This feeling is just amazing."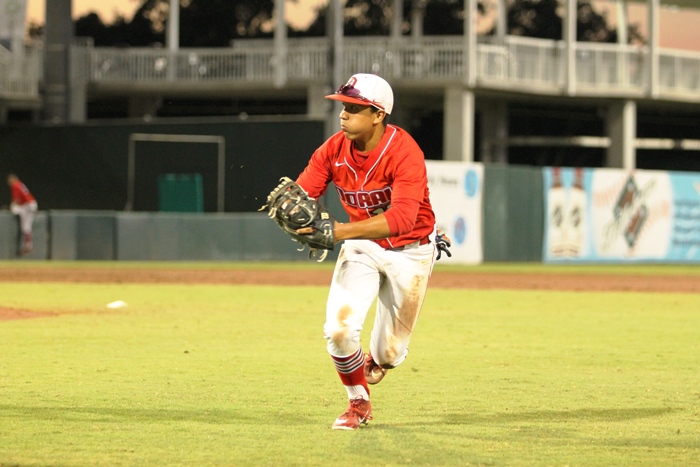 For Faulkner, who is a coaching legend, the win is about the community.
"We have a small little town. We only have one high school, so we don't get kids from all over to come to our school. The kids we get have to come in, and they have to work hard. And for each year different players coming in and filling roles of outgoing seniors and continuing the tradition of winning, that is really special."
For Doral, its now back to the drawing board, knowing there is only one step left to take to become champions.
"Last year we got here, and this year we won a game and got to the title game," said Suarez. "We are getting close, but its time to get back to work and start preparing for next season. We will be back, and we'll get where we want to go."