Miami Loses A Friend And Mentor In Angel Herrera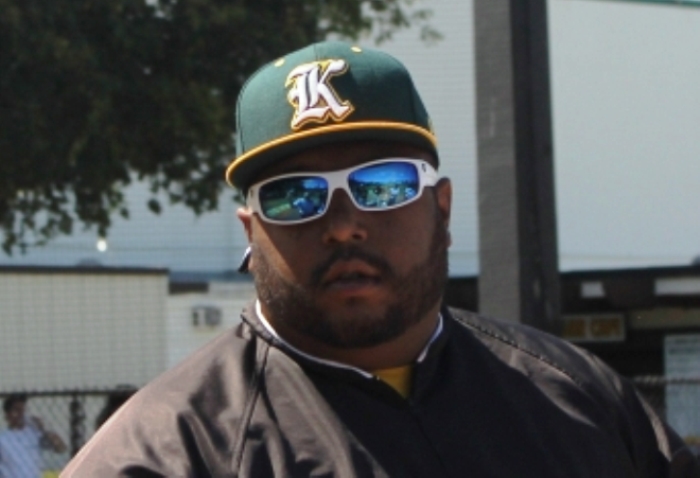 There are certain people you come across, that when they walk into a room, the room lights up. Whether it be because of their bigger than life personality, or their playful demeanor, something from their energy screams so loud it puts a smile on everybody's face.
Through the years, I have written many of these articles, and I can say unequivocally that they do not get easier with time. You want to come up with just the right words, the kind of words that bring sense to a senseless situation. The kind of words that bring healing to so many that are pained, at a time when the pain seems to be the only thing that brings comfort.
And each of these dreaded articles present a uniquely different challenge of capturing the essence of a person that has gone way before their time. I have written about umpire-in-chiefs (Dick Rushin), people that have impacted high school baseball (Dave Westbury), and coaches in Broward County (Sergio Ambros and Paul Liotti) that have impacted me in both their life and their passing. Today, through the pain of losing yet another friend, I am tasked with delivering to all of you, what and who, we lost when Angel Herrera passed away Monday night.
When I started HSBN, back in 2011, I knew right away that something special was being created. A baseball community that was going to band together in good times (we've had many), and bad times (we've had a few). In Broward it was easy. I am from Broward County, played ball and coached there, so getting coaches on board with our crazy idea of bringing a centralized uniting website to the area was easy.
In Miami, however, it was not until our second year that Miami coaches and the baseball community started trusting two brothers from Broward to come into the 305. I like to think that Angel had a large part in the development of HSBN in Miami.
When I brought the idea to him and a few other key coaches, Angel was one of the first to take the leap of faith. You see, Angel was a lot of things, but one thing that never wavered in him was his dedication to his players and the game.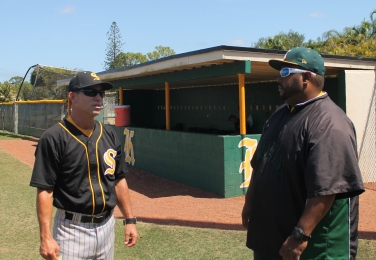 So when he became one of the first coaches to buck the trend of tradition in Miami, and join our HSBN Fall League, and some HSBN Spring tournaments, he did so not to upset the existing structure, but because he saw something more, a bigger picture of unity.
He was one of the first coaches to start playing games with Broward high schools. He once told me that the reason he did that, was because he felt it was his obligation to teach his players about different cultures, and different ways other programs played the game. He wanted to see if he could become a better coach and mentor by seeing how other coaches outside of his area ran their programs.
One of the moments that illustrates what Angel was about was back in 2014, when our own Rick Duteau did a Sunday Morning Chat with Herrera. Here is an exerpt from that chat:
Rick: What is your favorite part of coaching?

Coach Herrera: Seeing the development of the young men as people. Getting them to understand certain values in life through this game. Taking a young man as a ninth grader, and when they become twelfth graders they leave the relationships that we've built and watching their growth and seeing them get it.

Short story, I had a young man, he is like a son to me to this day, who graduated in 2010, Julian Santos. Julian, his senior year commits to University of Miami, and graduates with a phenomenal senior year, was the first team All County player, the whole nine. And tears his ACL on a play at the plate in the summer. I rounded him home. I felt responsible. I took that hard.

I go visit him at the University of Miami and he's in this dark room, you hear the machine, his leg is up in the air, he's got the brace on, the whole thing, and I was destroyed. And we have saying here, 'It's not where you're at, it's where you're going.'

So when Julian, who had just graduated from my program and was about to start his baseball career at the University of Miami in a month, he puts his hand on my shoulder and says, 'Hey, don't worry about it coach. It's not where you're at, it's where you're going, right?' He got it. Here he is dealing with something in the real world, that he learned here and it helped him get through that. That kind of encompasses what my favorite part of coaching is.
As the years went on, Angel and I became better friends. Did he drive me nuts at times? Absolutely. There were periods during our friendship where we didn't speak for months. But we also found our way back to center.
The majority of our disagreements through the years had to do with tournament scheduling, or something else Angel thought his players were getting an unfair shake of. And that is the essence of Angel Herrera. No matter what he was as a fellow coach, or no matter what people thought of him personally, he coached for his players.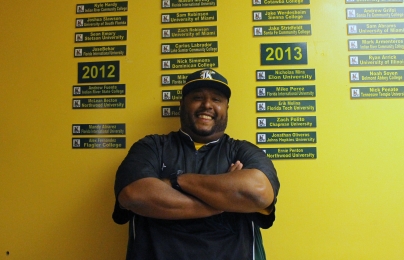 And his players would run through a wall for him in a way rarely seen. Some coaches said Angel was too buddy, buddy with his players. Too friendly, not enough discipline. But that was Angel. He felt if he could relate to his players on their level, they would respond. And oh, did they respond. Through the years, Herrera coached some of the top teams Killian has ever fielded.
Just last year, in his first year at Ferguson, he took a team that went 13-10 the year before, and turned them into an 18-5 program. He spoke to me about how he was at Ferguson to build the program into a perennial powerhouse, a team that would consistently be in the hunt for titles. And they may still get there, only Herrera will be watching their growth from up above instead of from the dugout.
Today is a tough day for everyone here in South Florida. We lost a bigger-than-life man with a personality that was even bigger. Anyone that ever met Angel will undoubtedly point to that signature smile, the one that would light up a room, as their lasting memories.
So as we again try to heal as a community after a senseless tragedy, we pull together and mourn for someone that will be greatly missed, and one that I was honored to call my friend.
Rest In Peace Angel.