Brito Downs St. Brendan, Eyes Tourney Semis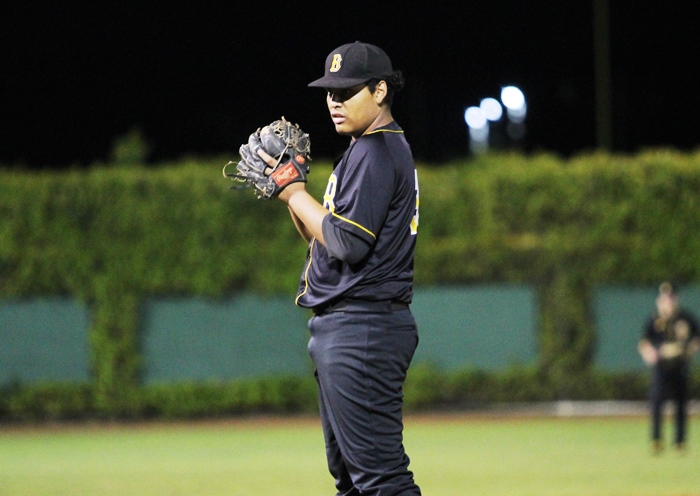 St. Brendan and Brito came into Thursday's matchup with plenty at stake. The Sabres and Panthers were both 0-1 in the HSBN Private School Challenge, and the winner would still be alive for a semifinal berth, with the losing team facing consolation games next week.
Brito, which lost a tight game with Palm Beach powerhouse American Heritage earlier this week, proved to be too much for St. Brendan on this night, winning a tight, 3-1 pitcher's duel, and moving one step closer to the semifinals.
"Our pitching has been there all year so far," said Panthers Manager Laz Fundora. "We have not been able to get the offense rolling like we want to, but our pitching and defense has kept us in games,and tonight both our guys did a great job on the mound."
Those two pitchers were starter Roberto Mayorca, and reliever Tommy Guerra. Mayorca went the first four innings, allowing only one earned run. Guerra pitched the final three innings in dominant fashion, allowing only one hit, while striking out five.
"We know we have the pitching to compete with anybody," said Fundora. "we like how we are set up for the rest of the tournament, with our number two going tomorrow. But each day brings a new challenge, so we will be ready to play tomorrow and see what happens."
The Panthers have a lot riding on their next game. After losing a heartbreaking 3-2 game to tournament favorite American Heritage, Brito will be in a win and advance situation Friday when they face current top seed Saint John Paul, with the winner guaranteed a spot in the semifinals.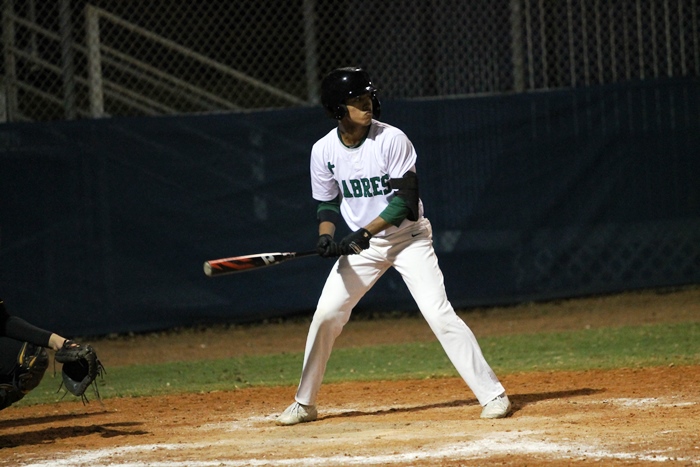 "I have seen them play twice so far, and they are very well coached, and are scrappy," said Fundora. "If we allow them to get guys on base, we know they can produce runs. So we are going to try and limit their baserunners and hopefully our offense can get going."
The offense on Thursday for the Panthers was largely provided by Sean Saviano and Derek Alvarez. The pair combined for four of the Panthers seven hits on the day, and scored two of the teams three runs. Saviano finished the day 2-for-2, with two runs scored.
On the other side, the Sabres bats were stymied for most of the night, generating only two hits. Manager Jorge Robles knows that his 2020 squad is a work in progress.
"We are making too many defensive mistakes so far, and it has cost us a few games," said Robles. "We try to stress fundamentals to these guys, but it is going to take some time before they understand the consistency needed to win games."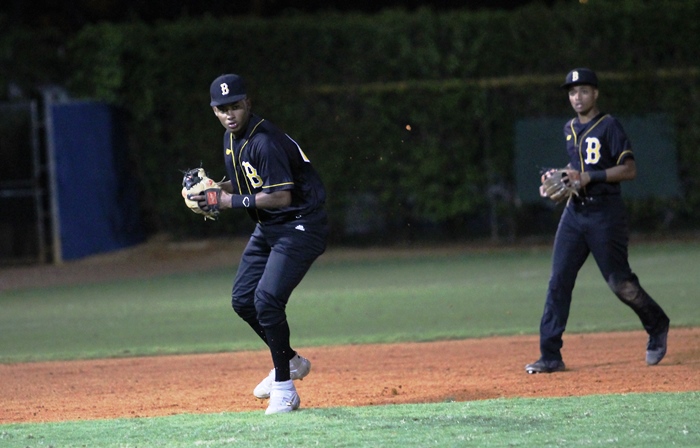 With the loss, St. Brendan is now assured of playing in consolation games next week, but Robles knows there is a bigger picture.
"We play these games early to get us ready to play top competition in the playoffs," said the Sabres Manager. "Right now, we are trying to put as many guys in to see who can perform under pressure, so all these early season games we are looking to see which players can step up."
Although Brito won the game Thursday, Fundora and the Panthers coaching staff echoed a similar goal.
"We played a lot of different guys tonight, trying to see which of the guys can compete," he said. "We have a long way to go with our lineup. We know we can compete on the mound, and defensively. Our goal right now is to find out which of our guys can compete offensively."