Victors Victorious 5-2 In Season Opener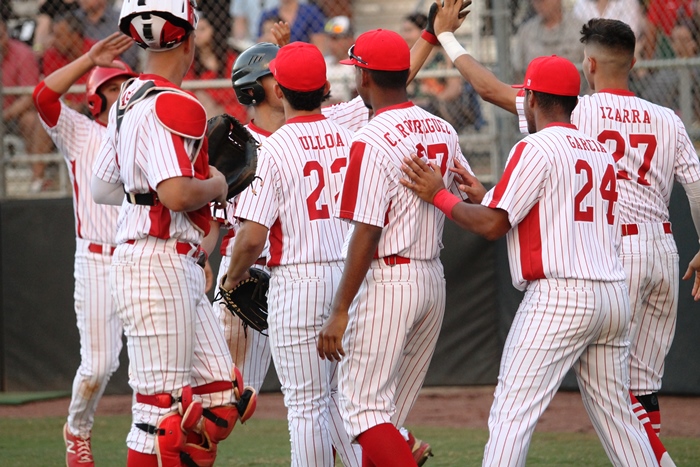 When the schedule came out, and fans saw that Miami Christian and Doral would face off in the opening week in the HSBN First Pitch Frenzy, everyone knew they would be in for a treat, as the two programs are both expected to do big things in 2020.
On Tuesday, it was the Victors that showed once again that they would not be a team to take lightly, as they defeated the Firebirds 5-2.
"We know that everyone is coming for us this season," said Miami Christian Manager Chris Cuadra. "But we also know that we have the guys to compete every time we step on the field. This tournament is a good test for us early in the year, and we were able to do some things tonight that will make us successful."
One of those things the Victors do well is pitch. Loaded with mound talent, Miami Christian sent Alejandro Rosario to the mound in this one. Rosario only threw 35 pitches, and allowed one hit in his 2.2 innings of work. The group mound effort then led to Chris Diaz, who threw 2.1 of shutout ball himself. Jason Fernandez and and Angel Aguilar went an inning each to close the win for the Victors.
"Early in the season, we are trying to get everyone work, and build up their arm strength," said Cuadra. "Today we wanted to get everyone some work, and its always great when you can get the butterflies out early in the year, and also get the win. It was a good day for us."
On the other side, the game was the second in less than 24 hours for a Doral team that came within a few outs of winning a state championship last season. On Monday, the Firebirds lost a 6-5 opener to Archbishop McCarthy, and then was faced with the daunting task of returning to the field to face one of the top teams in Miami.
"Its early in the season, and we are in it for the long haul," said Doral Manager Ralph Suarez. "Its always going to be tough playing a game late at night and then coming back the next afternoon to face an arm like Rosario, but we competed. Our guys understand the end goal, and its too early in the season to panic."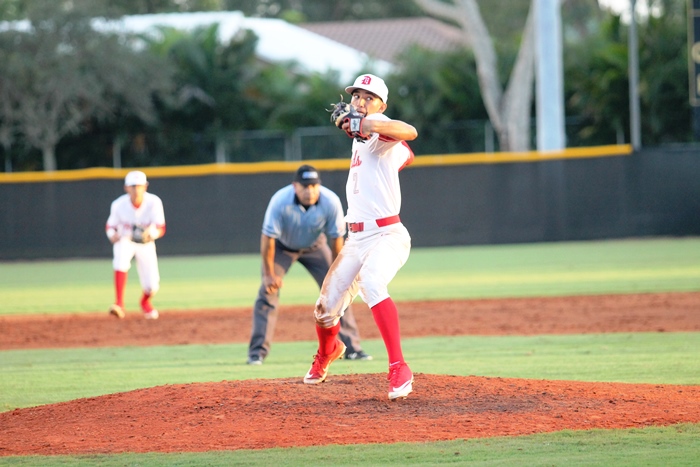 Miami Christian was led offensively in this one by Rene Lastres, who went 2-for-4, with two RBIs. Jason Fernandez also played a big part in the offense, going 2-for-3, with three RBIs.
"We know we have some guys that can swing the bat," said Cuadra. "But today was about coming through in tough situations. I think a few of our runs came on two out hits, and that can be the difference between winning and losing when you are playing this level of competition."
Miami Christian will be tested again in the first week, as they play three consecutive days. After defeating Doral, the Victors will go on the road the next two days to play Archbishop McCarthy and American Heritage.
"The reason you play these type events is to challenge the players to see the best competition possible," said Cuadra. "I think these are the type games that year after year prepare us for where we want to be in the end."
Suarez agreed with that sentiment.
"It's not where you start that is important, it's where you end. and we have a vision of where we will be at the end of the year. So one or two games early isn't going to change that vision. Tomorrow is another day, and we will prepare like we always do for the next game."