Conchs Halloween Game Opens Up HSBN Key West Tourney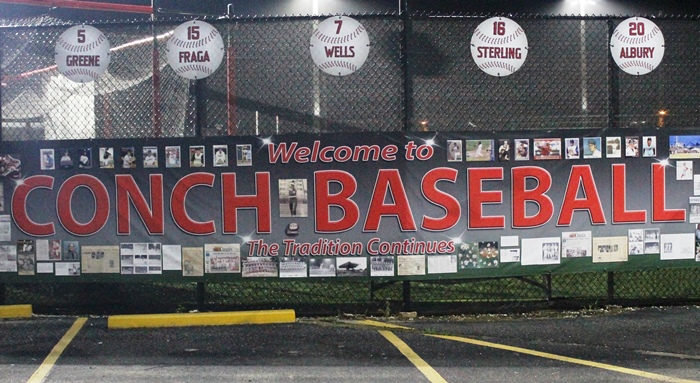 Many high school baseball programs have been crushed since March, with the COVID global pandemic shutting down high school-aged sports for many months.
Perhaps no program has been hit harder by the pandemic than the Key West Conchs. The Conchs storied program relies heavily on programs from around the state of Florida traveling to the Keys, enjoying a weekend of baseball and local culture.
With many teams shutting down travel, Key West has had to resort to working out amongst themselves, and competing in a few travel tournaments elsewhere.
That was until this weekend. In an effort to get back some sense of normality, HSBN and Key West are hosting the HSBN Key West Fall Challenge, running Friday through Sunday.
Festivities kicked off Thursday night, with the Conchs hosting their second annual Halloween game.
The game was the brainchild of Assistant Coach Ralphie Henriquez, and was created for the purpose of the Conchs blowing off some steam from the rigors of the everyday grind.
"We work really hard year-round," said Conchs Manager Ralph Henriquez. "Last year, Ralphie had the idea of starting this Halloween game, and the kids and community really enjoyed it. So we decided to do it again this year."
The game is a combination of older and younger Conch players, many of which were dressed up in costume. At the forefront of the game, was the attention paid to making sure everyone was safe.
"We made sure the players were out here in a safe environment," said Henriquez. "Everyone respecting the safety precautions, while still being able to have a good time. We kept it small to ensure it wasn't a large gathering, and the players were able to have a good time with their friends and coaches."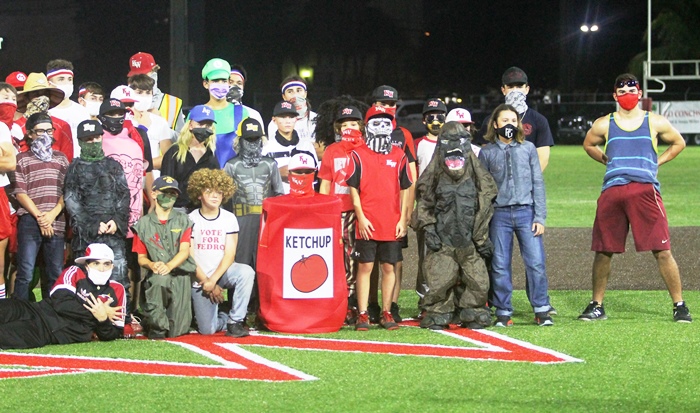 With the Halloween game a success, the Conchs will now turn their attention to the weekend tourney.
"I think everyone will have a great time this weekend," said Conchs liaison Jack Niles. "It will be nice to have some teams down here again, and to watch some baseball in a competitive situation should be fun."
For HSBN, the tournament represented a chance to bring the spotlight back to the Keys.
"Teams always love going down to Key West, and with the pandemic, it has been difficult for teams to travel," said HSBN Vice-President Anthony Uttariello. "When travel restrictions started to ease, we felt it was important to get teams down here, and get the focus back on one of the top high school atmospheres in the state. Key West is one of the classiest programs around, so working with them on bringing an event here this Fall was a no-brainer."
For Key West, while the tourney is not directly related to their high school program, just getting baseball games back in the area is a step in the right direction.
"Hopefully when we get into the new year, we will be able to have our season as its planned for the high school team. But for now, just seeing some good baseball will be a step in the right direction."