Belen Plays Complete Game In 7-0 Win Over Killian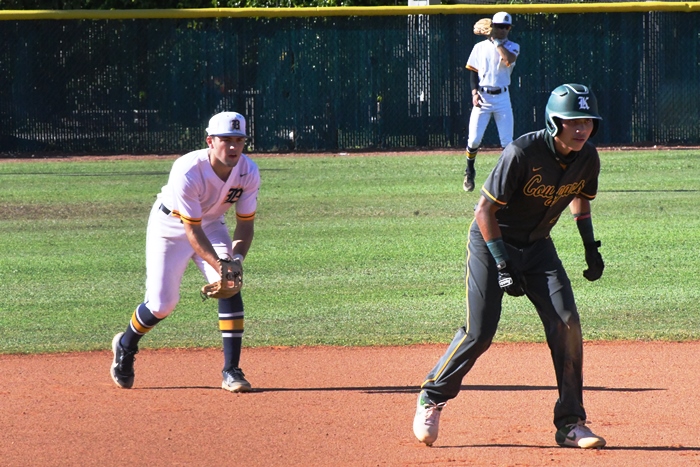 Early in the 2021 baseball season, most coaches and fans expected the level of play to be behind what it has been in past years. COVID affects have been felt in many ways, and in the baseball community, it meant teams have not played and practiced together as much as past years.
For Belen Jesuit, the layoff has not been as severe, as they have been able to find some form of continuance in practice throughout the pandemic.
On Friday afternoon, the Wolverines channeled that consistency into perhaps the most complete game of the season so far from any program in South Florida.
Belen combined strong pitching performances, a double-digit hit offensive attack, and solid defense, to defeat Killian 7-0.
On the hill for the Wolverines, it was Jack Sampredro, and Francis Cruz who combined on the shutout. Sampedro cruised through the first six innings, allowing only three hits, while striking out seven.
The senior was able to get through his six innings of work throwing only 77 pitches.
From there, Cruz took over, and although he allowed two hits, Cruz was able to close the door without giving up a run.
Offensively, Belen used a balanced attack to build an early lead.
Jorge De Goti walked to lead off the inning. After a groundout, Ryan Bertran drove in the first run of the game with a single.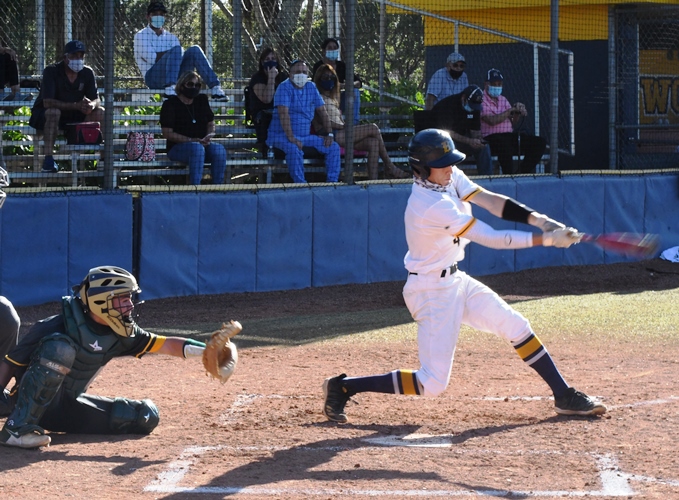 After a Nick Alonso single, and a balk, a fielder's choice made it 2-0. A double steal in a first and third situation brought the score to 3-0, and the Wolverines capped the inning with an Andres Gutierrez RBI single. Gutierrez finished the day 2-for-4, with a run and two RBIs.
After that, Killian starting pitcher Alan Valverde settled in, not allowing a run over the next three innings.
In the sixth, however, the Belen offense heated up again.
Bertran reached on an error, and scored when Alonso doubled to left. Alonso was 3-for-3, with two runs and an RBI on the afternoon.
After a pop out and groundout, Gutierrez singled, extending the lead to 6-0. Gio Cueto finished the scoring for the day with a single to center.
Belen started their season with an uncharacteristic sloppy game against Douglas, which they lost 7-1. Since then, the Wolverines have rolled off four straight wins, including two one run wins over Miami Christian and SLAM, sandwiched between a 4-2 win over Monsignor Pace.
For Killian, the first two weeks have been a bit of a roller coaster. They started the year by defeating Coral Gables 7-3, lost to Coral Reef, then won two in a row over TERRA and Westland Hialeah, before the belen loss on Friday.
Next up for the Cougars is another battle with TERRA, a program that Manager Hernan Adames once built.
Belen will move on to their annual Be Light The Light game against rival Columbus, a game played at the University of Miami, on Monday night.