Gulliver Falls Late To Cooper City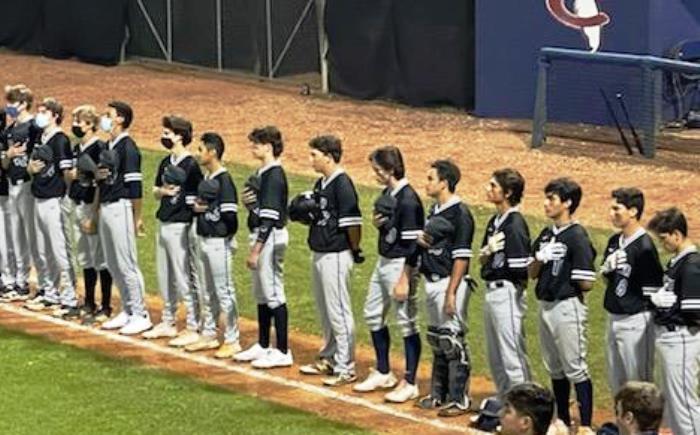 Gulliver Prep kicked off their 2021 season on Thursday night against Cooper City in the Adidas Tournament at Florida Christian. For much of the night, the Raiders were in control, but a three-run sixth inning led the Cowboys to a 3-1 win.
The Raiders sent Anthony Aparicio to the mound in the opener, with Chase Bart taking the ball for the Cowboys. Aparicio cruised through five innings, allowing no hits, while striking out seven.
Bart, despite working into a couple jams, kept the Cowboys in the game, throwing four innings of shutout ball.
The story of the night early on, would be the Raiders inability to capitalize on opportunities. In the second inning, Gulliver put runners on first and second with one out, with patient at-bats leading to walks. Bart, however, was able to wiggle out of the jam with a strikeout, and then a Joey Goldstein backdoor pick-off at first base.
Luis Aparicio broke open the scoreless tie in the third with a double to left, scoring Milo Suarez with the games first run.
In the fourth, Gulliver again threatened, Chris King singled, and after a strikeout and fielder's choice, Ty Roche walked. Again, Bart was able to escape the jam, ending the inning with a strikeout.
The sixth inning proved to be the pivotal one as the Cowboys offense finally came to life. Aparicio was pulled after 71 pitches, and Cooper City's offense capitalized. Bart led off the inning with a single, and when Isaac Castro and Connor Change were hit by pitches, the bases were loaded with no outs.
After two strikeouts, it appeared as though reliever Colin Lewis was on his way to closing out the threat.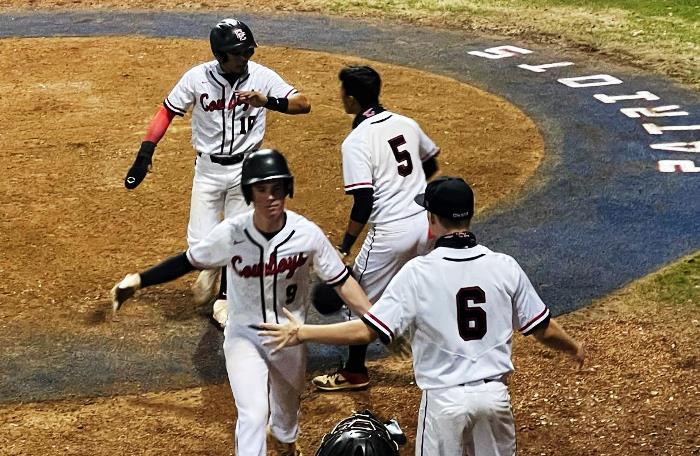 The Cowboys' Goldstein, who had provided the defensive play of the game with the pickoff earlier, had other ideas.
Goldstein doubled to left, giving Cooper City a 2-1 lead. The Cowboys tacked on an insurance run, and then turned the ball over to Goldstein to close out the game.
Gulliver did not go quietly. Luca Tosca walked, and george Lombard singled, putting runners on first and second with nobody out. A fielder's choice and a strikeout was followed by a walk, loading the bases.
Goldstein, facing the pressure of securing the Cowboys' first win, rose to the occasion and struck out King, stranding the runners, and sending Cooper City to victory.
Up next for Gulliver is hosting rival Key West, before resuming the Adidas Tournament against Somerset Academy.