Early Lead Proves To Be The Difference As Palmetto Beats Varela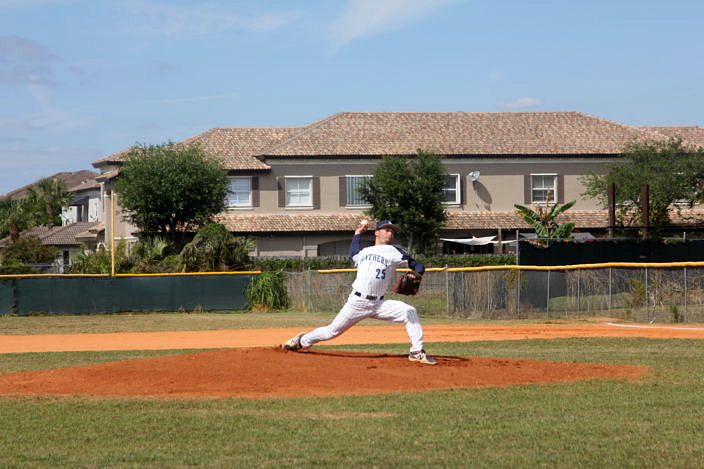 After the Vipers grabbed an early first inning lead following a Nicholas Machado RBI single, the Panthers came right back to tie the game in the bottom half of the inning. And eventually piled up six more runs throughout the game to beat the Vipers 7-2.
Panthers starting pitcher Zachary Ryan put the team in an excellent position for victory as he went six innings, giving up three hits on two earned runs and five strikeouts.
"It's been a tough season for us so far and I just wanted to go out and try to turn it around for us," said Ryan. "I went to my fastball early, but as the game progressed I really tried to rely on my curveball a bit more."
For the Vipers, the performance they got from pitcher Antonio Martinez was a solid one. He went 5 2/3 innings allowing three runs on five strikeouts.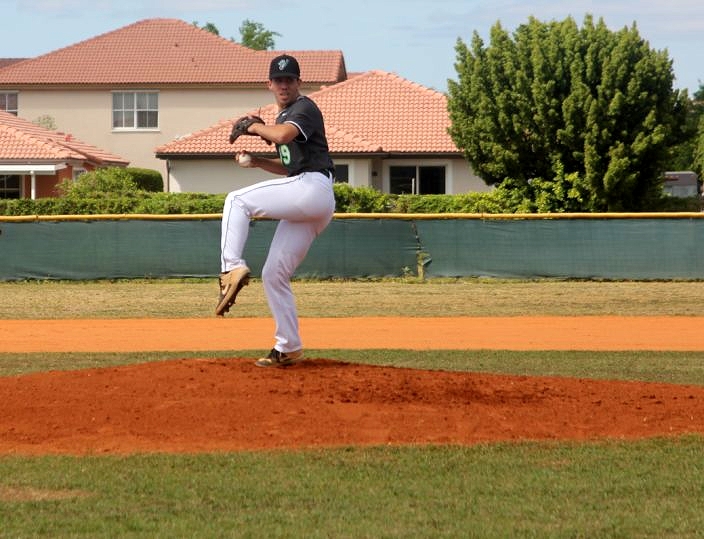 Following back-to-back first inning runs for both the Vipers and Panthers, in the bottom half of the second inning Gabriel Vega hit a leadoff single and then stole second. Next batter, Luca Arenado hit an RBI single to left field and was able to advance to second on the throw.
After that, Javier Cabeza dropped down a sacrifice bunt to move Arenado to third. Max Borrelli then hit a deep sacrifice fly to left field scoring Arenado.
Things would remain at 2-1 until the top of the 5th when Ehinger Adrianza hit an RBI single trimming the lead at 3-2 in favor of the Panthers. In the bottom half of the inning, after a walk and a sacrifice bunt from Blake Brookins, catcher Ryan Borum hit an infield single extending the lead 4-2.
In the bottom of the 6th with one out, three straight batters reached base via two walks and a hit by pitch. Then, Jack Quick lifted a fly ball to left that was misplayed in the outfield allowing all three runs to score giving the Panthers a comfortable lead at 7-2.
"We made a lot of mistakes today as a team," said Vipers manager Lazer Collazo. "Our team needs to be better as a whole we can't miss signs and make errors out on the field constantly. But, all in all our team fought to the end and stuck through it. We're a good team. We just need to fix a few things."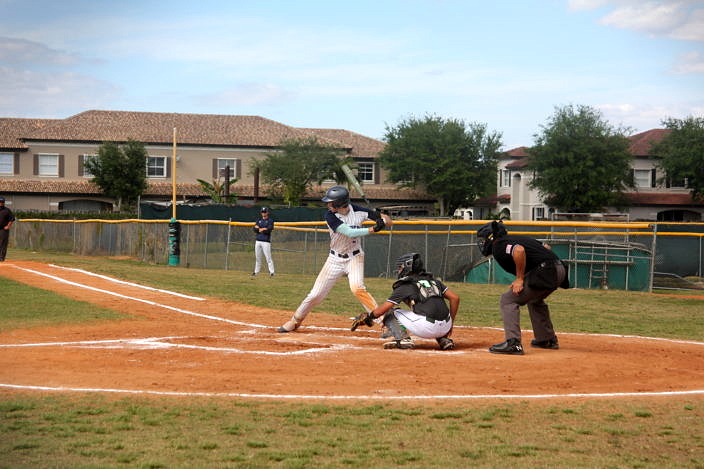 Closing out the ballgame in the top of the 7th was lefty Grant Kavalir who got three quick outs on four pitches, including the final out that was hit right back at it him.
"We've endured a tough season to start out. Our field is currently under construction and have been restricted to just cage and bullpen work, so for our guys to come out and play like they have as of late it's special," said Panthers manager Danny Smith. "This was Zack's first start of the season following and injury and he had a great performance to put us in position to win. We want to let everyone know that our record does not translate who we are as a team."
The Panthers (5-8) will look to feed off this victory as they take on the Miami Springs Golden Hawks (5-7) on Thursday at 3:30 pm.
The Vipers (4-11) try to turn things around facing off against the Coral Reef Barracudas (8-4) Friday at 3:30 pm.