Pace Falls To Douglas On Combined No-Hitter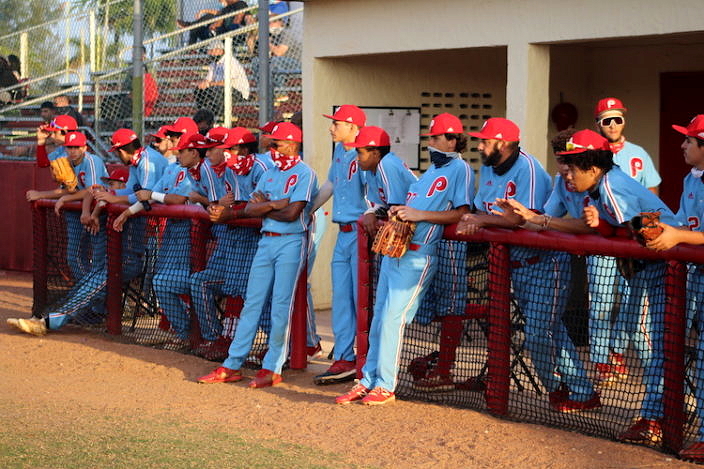 Whenever South Florida baseball powers Stoneman Douglas and Monsignor Pace have hooked up in the past, most times it has usually delivered plenty of drama and close finishes.
But Douglas, led by FIU-bound pitcher Christian Arroyo and Jake Clemente who is headed to the University of Florida, had much different ideas on Thursday night.
Arroyo took the mound and proved to be unhittable while Clemente drilled a two-run homer before eventually relieving Arroyo on the mound to record the final three outs in the seventh as the two combined for a no-hitter and Douglas, HSBN Broward's #2 ranked team, defeated Pace 11-0.
After winning seven of its previous nine games, the loss dropped Pace to 8-5.
The Eagles improved to 11-1 on the season and, with a roster littered with college recruits, have clear aspirations of going after their second state title in May, five years after winning their first in 2016.
Arroyo pitched six innings and allowed just three base runners, while striking out 13 batters, including seven of the first nine hitters he faced. Manager Todd Fitz-Gerald, who keeps all of his pitchers on a strict pitch count, handed the ball over to Clemente to finish up the last inning.
"I thought Christian was electric and masterful out there tonight," said Fitz-Gerald. "He just did a great job all night, stayed in the zone, didn't fall behind in the count, didnt get his pitch count up, extended the game and that's what we need from out starters. A great kid who really competes and I couldn't be happier for him."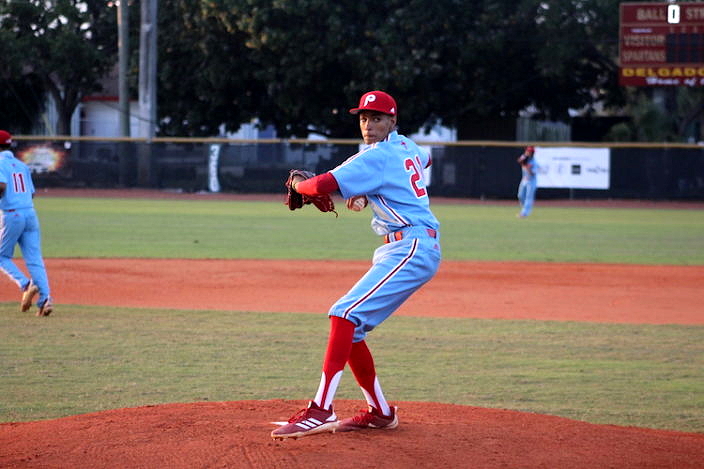 With Arroyo approaching his max pitch count of 90, Fitz-Gerald actually came out to take the ball from him with two outs in the sixth. But Arroyo talked him into letting him pitch to one more batter.
"I went in to get him in the sixth," said Fitz-Gerald. "But he asked me if he could stay in and get the last guy and promised me he could do it in four pitches and he delivered on that promise."
Pace was Arroyo's fifth victim of the year as he improved his record to 5-0 but he hasn't just been winning games. He has dominated on the mound. Arroyo has yet to give up an earned run in 23 and 1/3 innings of work and his 0.00 ERA has been accompanied by 37 strikeouts against just eight walks.
"I asked him if I could just pitch to that one last guy to try and finish the inning and he let me," said Arroyo who is only a junior but early-committed to FIU last summer. "Tonight I was really on. I felt like I would get strong after each pitch and each batter. I did a good job of just locating my pitches, hitting my spots and staying ahead in the count. When you do that, you're going to have a good night."
Douglas got all the runs it would need for Arroyo in the top of the second when, after Gavin Conticello led off with a single to right, Clemente stepped up and clobbered a 2-0 pitch from Pace starter Jeff Polledo well over the left field fence for a two-run homer.
"The first pitch I got a fast ball that was low and away," said Clemente. "Then he came back with a change up and he located it so I knew he was going to come back with it again and he just put it there, I sat back on it and crushed it.
Douglas added to the two-run lead with another run in the third before basically putting the game away with four more runs in the fourth to go up 7-0, a solo home run by Grant McDonald highlighting the inning.
John Cabballero came in for Polledo in the fourth and pitched three solid innings not allowing a run and striking out eight before the Eagles plated four more runs in the top of the seventh to complete their offensive onslaught.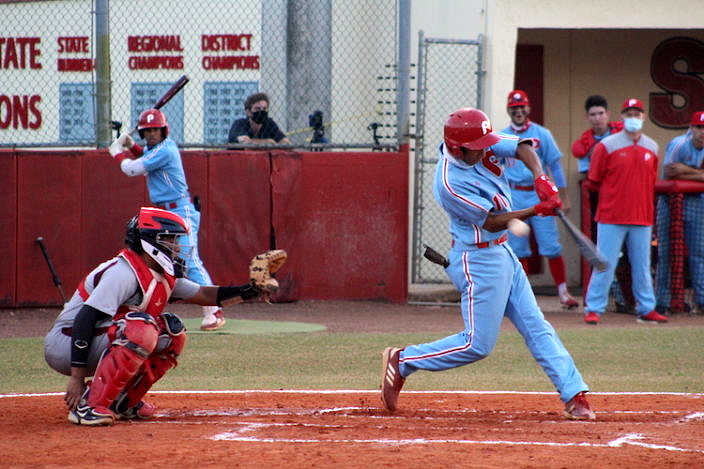 Then it was up to Clemente to preserve that no hitter and did so in high fashion, facing just three batters and striking out all three to close it out.
"I was 99 percent sure it was a no-hitter so yeah, for sure I wanted to go out there and finish it up and didn't want to ruin what Christian worked so hard to do," said Clemente. "I made sure I took care of business."
As far as dealing with the high bar of success and expectations being set for the Eagles this season, Clemente said he and his teammates are pumping the brakes every day.
"We're just working to keep our heads straight right now and focusing on only the next game in front of us and nothing else," said Clemente. "It's a matter of trying to just block out the outside noise, don't look at any of the rankings or anything and just make sure to keep the focus on hitting, pitching and fielding."
"I tell them not to start reading what everyone's writing or listening to what everyone is talking about," said Fitz-Gerald. "Keep your ears closed and keep grinding everyday we're not close to where we need to be if we want to be a state title contender so we still have a lot of work to do."