Southridge Cruises Past Somerset Charter 9-3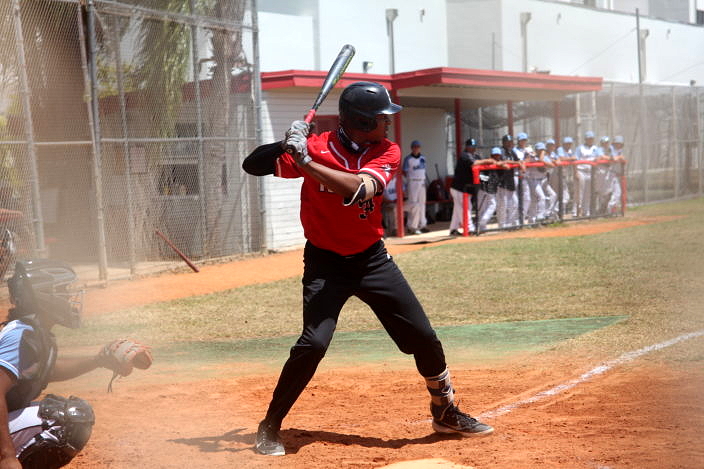 A 3rd inning rally capped off by a Steven Reyes go-ahead two-run double, allowed Southridge to defeat Somerset 9-3 on Tuesday afternoon.
"When I stepped to the plate, I was thinking fastball all the way. Then he threw me a first pitch curveball," said Reyes. "Luckily, I reacted quick enough to get my hands out and was able to drive that pitch to the gap and give my team the lead."
The starter for the Spartans was freshman Kenny Alfonso, who struggled on the mound going an inning and two-thirds and allowing three walks. For the Stallions, starter Matthew Porras did just about everything he could to keep his team in the game. His line was five innings, three earned runs, one walk, and three strikeouts.
"Our starter (Porras) did his job today, but miscues out on the field and errors costed us this game," said Stallions manager Peter Cerda. "We need to come out next time with a better sense of urgency and more fire if we wanna be able to win the ballgame."
After Alfonso was pulled from the game for the Spartans, junior relief pitcher Jorge Larrazabal came to pitch and was dealing right from the start. He went five innings, allowing two earned runs, and four strikeouts.
"Nothing really changes whether you're coming into the game as a reliever or if you're starting the game," said Larrazabal. "My job is to throw strikes, get ahead of the batter and put my team in a position to win."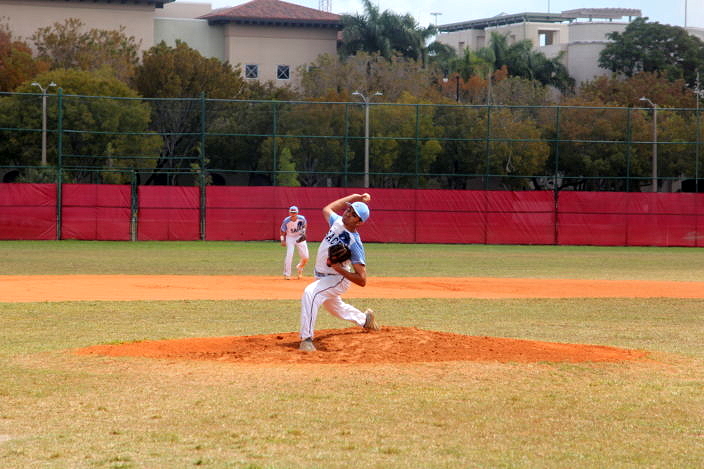 The Stallions started off hot, scoring their first run of the game in the top of the 2nd, following a hit-by-pitch to Derek Martin that forced in a run. Then, in the top of the 3rd they added two more runs via an RBI groundout and an RBI single by Porras, helping his own cause. Jumping out to an early 3-0 lead.
In the bottom half of the inning, things turned to turn in favor of the Spartans. After a one-out single by Giulian Perera and a walk to Josh Samarriba, Perera was able to score on a middle infield error trimming the lead down to 3-1. With Ivan Rodriguez at the plate, Samarriba scored on a wild pitch, now 3-2 Stallions.
With runners on first and second and two outs following a hit-by-pitch, Reyes smacked a ball to the left field gap driving in two runs to give the Spartans the lead 4-3.
In the bottom of the 5th, after a one-out single by Joseph Zamora who also advanced to second on an infield miscue, Rodriguez singled up the middle scoring Zamora from second adding to their lead 5-3.
The Spartans added four more insurance runs in the bottom of the 6th inning via walks and hit-by-pitches totaling up to a 9-3 victory over the Stallions.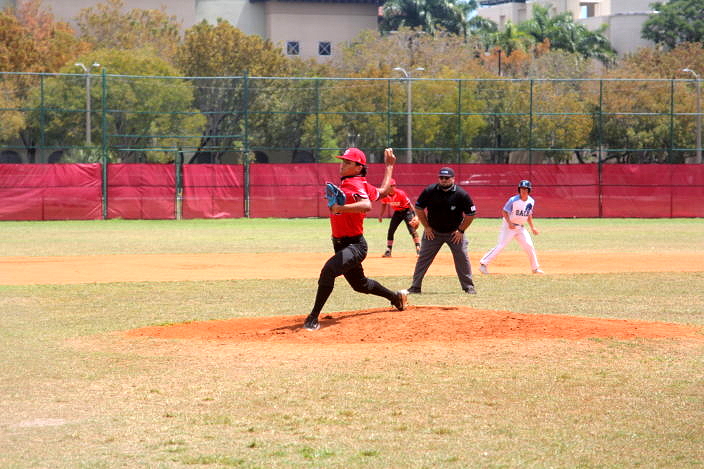 "It was a great comeback win for us today, although not every game is going to be like this, this a game we can build from and continue to grow towards the end of the year," said Spartans Manager Wayne Hendricks. "Give credit to Jorge (Larrazabal), he came into the game and really stepped for us. He's a guy that hasn't pitched much for us this year, but he came in and really put the team on his back."
The Spartans (7-4-1) will try to build on their win and continue their Spring Break tournament Wednesday afternoon at 4:00 pm against the Hialeah Thoroughbreds (8-8).
As for the Stallions (2-10-1) they'll look to turn things around as they will also continue their Spring Break tournament Thursday at 4:00 pm against the Westland Hialeah Wildcats (7-4).